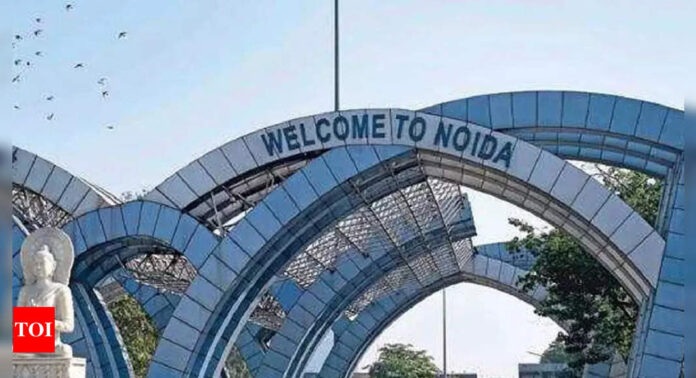 NOIDA: Information Technology (IT) parks in Noida can now house bars for employees and clients. Noida Authority said it revised its policy on institutional properties as firms said their staff spend a lot of time on office premises and need "leisure time".
They usually have swanky offices with state-of-the-art facilities and perks. Now, along with gymnasiums, sports clubs and restaurants, IT parks in the city can also house bars for their employees and clients.
Noida Authority officials said on Sunday they had revised their policy on institutional properties over 5 acres or more at the board meeting on December 28. Now, existing restaurants in the city's IT parks can serve liquor after taking the necessary licence and new bars can be opened on the campus.
The decision, officials said, was taken after accounting for a longstanding demand by IT companies that their staff members spend a lot of their time on the office premises and need some "leisure time". Plus, IT companies host foreign clients who also need some time off while visiting, they said.
Before this, institutional properties could have restaurants, sports clubs and gyms, but liquor licences were not issued.
"IT companies said a large number of people were employed in IT parks that function round the clock. Their employees work for clients in India and abroad, and spend many hours continuously at their desks. Many times, this working environment becomes monotonous and a small break may be significant to maintain enthusiasm. Keeping this in mind, many reputed IT clients from abroad suggested that restaurants in IT parks should also have bar facilities," an Authority official said.
Gautam Budh Nagar excise officials also pointed out that such a move could add to the district's earnings.
"It is a good move to allow bars. This is no longer a taboo subject and Noida is an emerging destination for IT companies with its world-class campuses. Other IT hubs like Gurgaon and Bengaluru also allow bars. There are many restaurants in IT and ITES (Information Technology Enabled Services) plots in Noida that wanted a bar licence but we could not grant it earlier because of the Authority's restrictions," said RB Singh, excise officer, GB Nagar.
Singh said the district liquor bar committee, headed by the district magistrate along with police and excise officials as its members, gives the approval for a licence.
Once an application is received, the excise department checks if all documents are in order. "The application is then forwarded to the district magistrate's office. Subsequently, police and deputy excise commissioner have to give no-objection certificates and after that, the committee takes a final decision," Singh said.