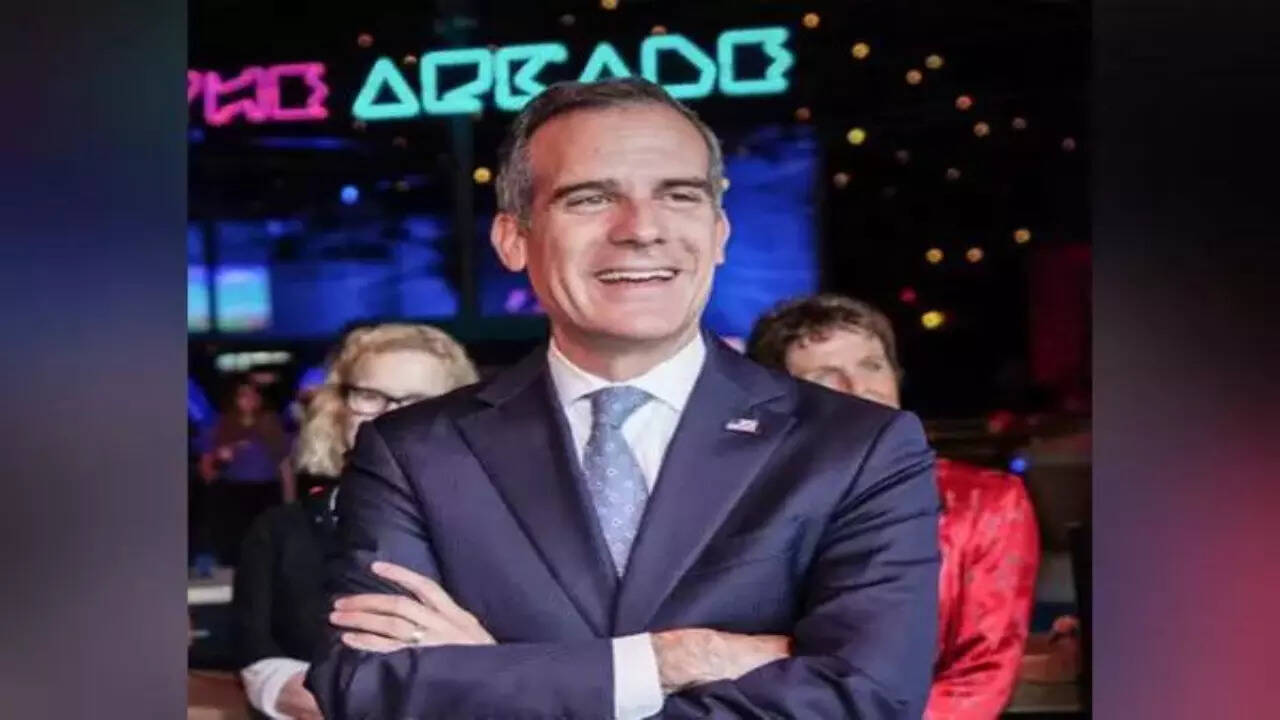 NEW DELHI: A Senate committee has voted in favour of former
Los Angeles
mayor
Eric Garcetti
nomination to be US ambassador to India.
The Senate Foreign Relations Committee approved the nomination by a vote of 13-8 on Wednesday.
US President
Joe Biden
first nominated Garcetti to become ambassador to India in July 2021, and the committee initially signed off on him in January 2022.
But his nomination has been in limbo for a year following allegations that Garcetti knew about sexual misconduct that one of his former top advisers committed and did not take any action to stop it.
Here's all you need to about Eric Garcetti:
Eric Michael Garcetti was born on February 4, 1971, in Los Angeles, California.
Garcetti is a member of the Democratic Party and was first elected in the 2013 election, then reelected in 2017.
He served as the 42nd mayor of Los Angeles from 2013 until 2022 and was a member of the Democratic Party.
Garcetti was the city's first elected Jewish mayor and its second consecutive Mexican American mayor.
He was elected as the youngest mayor in over 100 years, having been 42 at the time of his inauguration.
Garcetti served as City Council President from 2006 to 2012 and was a former member of the Los Angeles City Council.
He endorsed Barack Obama in early spring 2007 and was the southern California chairman and one of six state co-chairs for the Obama campaign.
Garcetti is a vocal opponent of the Yes California secessionist movement and speculated to run for president in 2020 but opted to finish his term as mayor.
In January 2020, he publicly endorsed Joe Biden for the 2020 Democratic presidential nomination and was named a candidate for Secretary of Transportation in the Biden Administration.
In July 2021, Joe Biden nominated Garcetti as the United States ambassador to India.
Garcetti has faced controversy over his handling of a sexual misconduct scandal involving his top advisor, Rick Jacobs, which has led to his nomination being held by some senators.