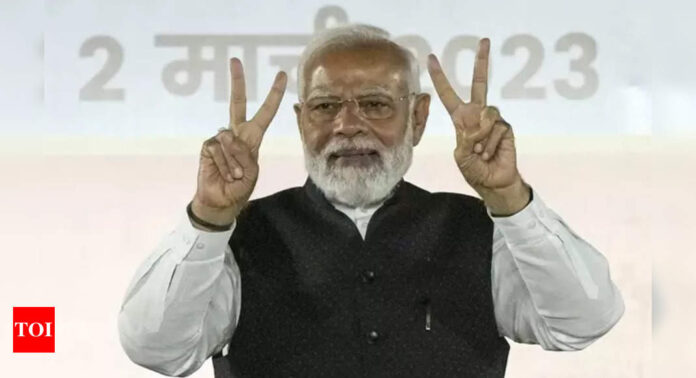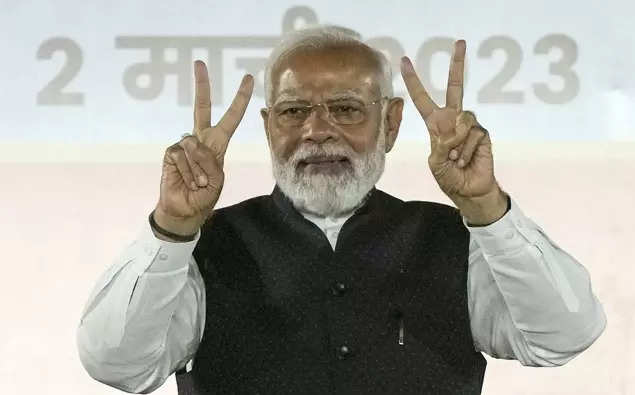 NEW DELHI: Prime Minister Narendra Modi on Thursday revealed the secret behind
BJP
's consistent vicotries in elections after elections.
Addressing the BJP workers at party headquarters after win in Nagaland, Meghalaya and Tripura, PM Modi said "There are some 'special well wishers' of the BJP who are troubled by the party's constant success and keep wondering as to how do we manage to win so many elections?"
"I want to reveal to them that the secret behind BJP's consistent electoral success is the power of the "Triveni", he said and described the three streams of this Triveni as follows:
* The work done by the BJP governments
* The work culture of the BJP governments
* The work commitment of the BJP workers
These three streams of the Triveni enhances the strength of the BJP 111 times, PM Modi said.
The poll results show to India and the world the people's faith in democracy and democratic institutions in the country, he said.
PM Modi said the way the northeast poll results have been extensively highlighted, it shows the region is neither distant from 'Dilli' (Delhi) nor 'Dil' (heart).
The BJP and its allies retained power in Tripura and Nagaland, while in Mizoram it has decided to once again join hands with its former ally.