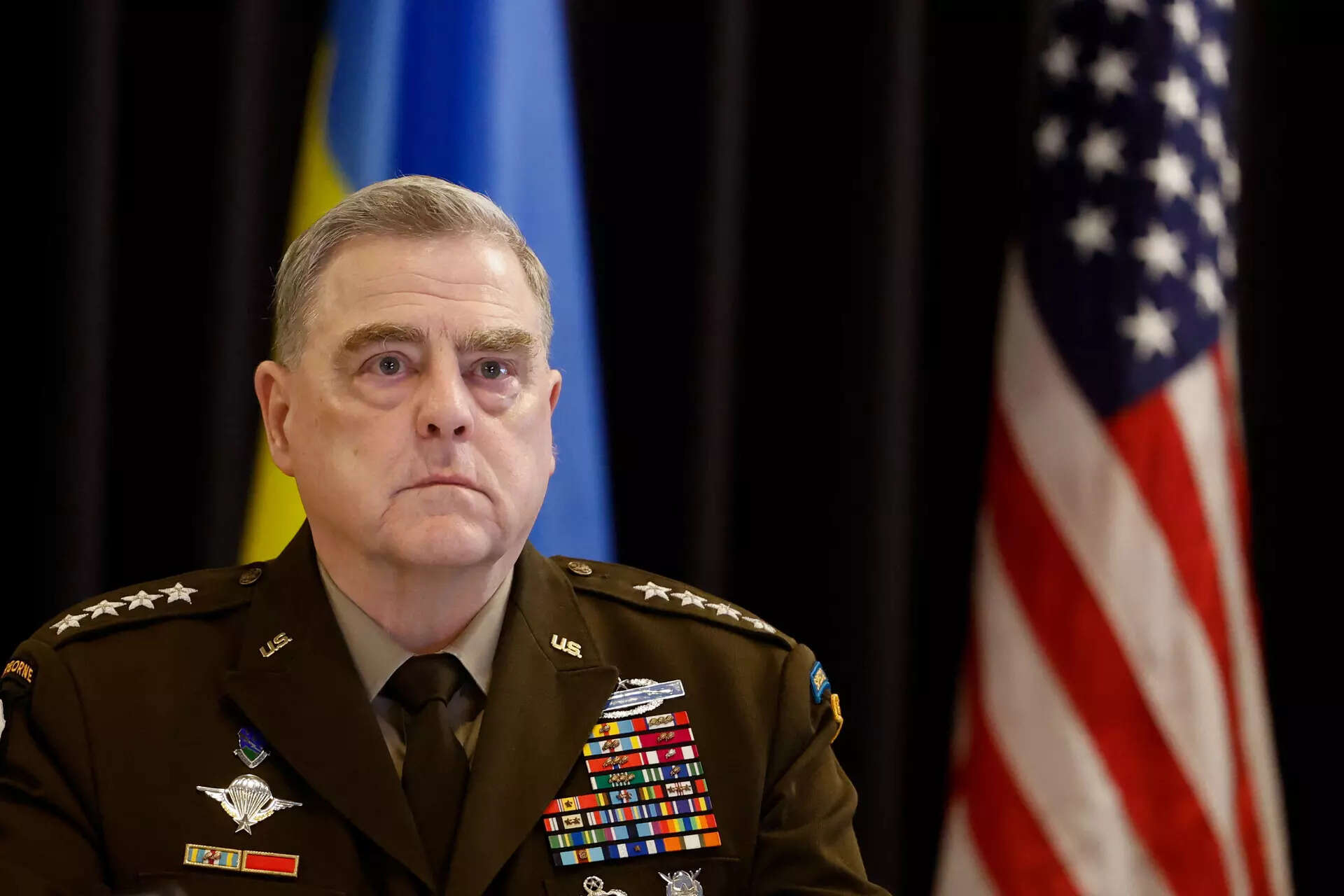 WASHINGTON: America's top uniformed military officer said there is no "silver bullet" the US and its allies can give Ukraine to win against Russia even as the Ukrainian troops prepare to train on the M1 Abrams battle tank.
"I do think the M1 tank, when its delivered, will make a difference," chairman of the joint chiefs of staff, General Mark Milley, told a press conference. "There's no silver bullet."
Milley spoke alongside secretary of defense Lloyd Austin, who said that Ukraine's most pressing need in the ongoing conflict is for ground-based air defenses. Ukraine has requested fighter jets to aid in its fight against Russia, a request the US has so far resisted.
Milley's remarks highlight US efforts to push back against the argument from Ukraine and some allies that a particular weapons system — such as battle tanks or F-16s or long-range artillery systems — will be the equipment that turns the tide of the war. The US and European nations have provided successively more advanced weaponry, but the front lines in the invasion have remained largely fixed for months.
The two officials spoke after a meeting of the Ukraine Defense Contact Group at Ramstein Air Base in Germany, where defense chiefs outlined plans to set up repair centers for weapons delivered to Ukraine. Nato chief
Jens Stoltenberg
said additional logistics deliveries are likely to be announced.
The message was again one of unity among allies as the war drags on. Austin said allies are sticking together despite the largest leak of official US secrets in a decade. Last week, the US charged a 21-year-old Air National Guardsman in Massachusetts over the massive disclosure of intelligence secrets including assessments of the war.
"As I have discussed this issue with our allies and partners, I've been struck by their solidarity and their commitment to reject efforts to divide us," Austin said. The Ramstein meeting comes a day after Nato chief Jens Stoltenberg made a surprise trip to Kyiv, his first since the start of Russia's invasion.
Milley said that Russia's military operation is struggling two months into the conflict's second year. Russia's forces "lack leadership, they lack will, their morale is poor, and their discipline is eroding," Milley said.