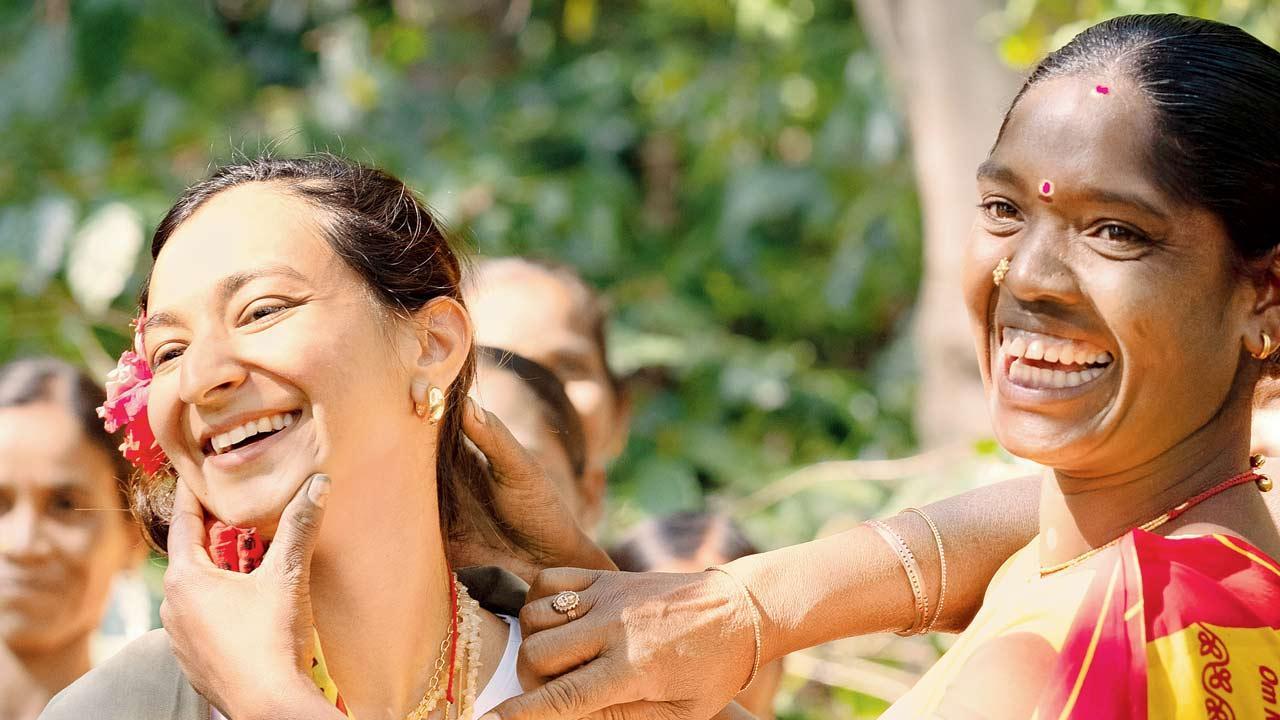 The indigenous farmers of Araku in the Eastern ghats of Andhra Pradesh have taken their coffee harvest to a global platform, by selling it under the brand, Araku Coffee. They've achieved this by way of a regenerative agricultural model called Arakunomics, led by Naandi Foundation, a social sector organisation working to eradicate poverty in India. This model focuses on sustainable profits for the farmer, quality food, and a regenerative method of agriculture. In practise for over 15 years, this is the story of the spirit of entrepreneurship of Araku's farmers, particularly its women farmers. Capturing this narrative is design platform Misho's latest collection titled Araku, a result of creative director Suhani Parekh's interactions with the women.
Aditi Dugar
Aditi Dugar, chief brand advisor, retail and lifestyle, Araku Coffee, tells us, "The women farmers welcomed Suhani into their homes, shared their culture and story of prosperity. They wanted their stories to be heard outside the valley."
Kaafi kolli ring
This inspiration translated into a 40-piece collection that defines a contemporary and chic style in its gold-plated or sterling silver pendants, rings, earrings, and necklaces. It's a delicate translation of the plantation and red coffee cherries — in the form of green and red beads.
Pathor choker
Parekh even cast the coffee beans from the land; 100 per cent of the proceeds from those pieces that include the beans from the cast go to Naandi Foundation. Parekh says, "It was amazing to see the beautiful relationship the women share with each other and the land." The collection will be shared with the enterprising women in an unveiling ceremony. And for shoppers, it's available online.
Log on to: mishodesigns.com