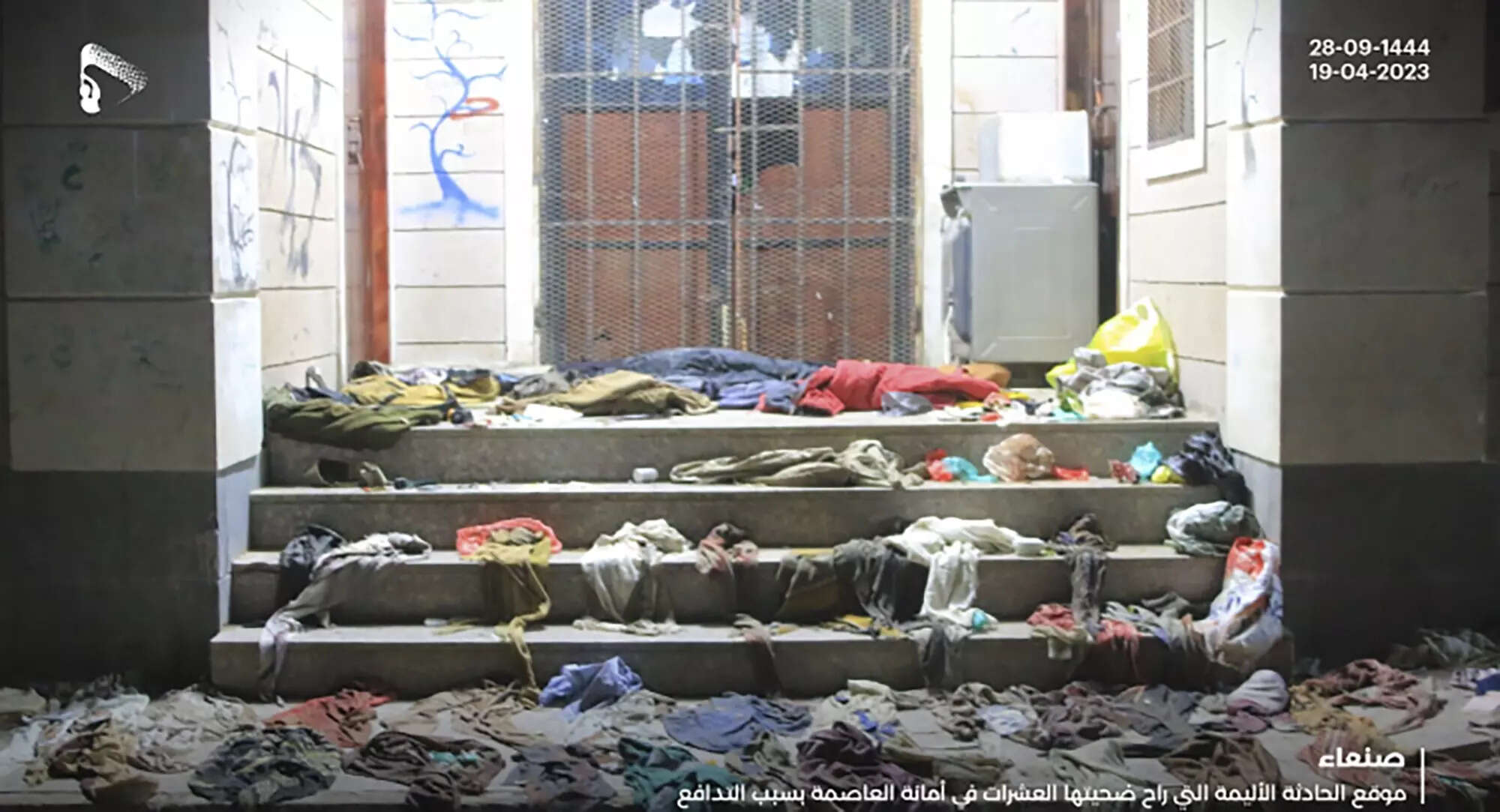 A stampede in
Yemen
as hundreds gathered at a school to receive cash donations for the Muslim holy month of Ramadan killed 78 people in a war-torn country where two thirds of the population rely on humanitarian aid.
Already the Arabian Peninsula's poorest state, Yemen is grappling with what the
United Nations
calls one of the world's worst humanitarian crises during eight years of war that has divided the country and wrecked the economy and infrastructure.
The conflict, which has killed tens of thousands of people, pits a Saudi Arabian-led military coalition against the Iran-aligned Houthis who largely run northern Yemen after ousting the internationally recognised government from the capital, Sanaa.
The Houthis have blamed shortages of basic goods in the import-reliant country on a coalition sea and air blockade on Houthi-held ports and Sanaa airport, which has eased under last year's expired U.N.-brokered truce deal that has still held.
The Houthis have faced criticism from humanitarian organisations for impeding aid movement, which has also led to concern from donor states.
HUMANITARIAN ASSISTANCE

In 2023, some 21 million people, or two thirds of Yemen's population, will need humanitarian aid and protection, according to the United Nations.
The World Food Programme said in February that over the past year the number of people living in famine-like conditions fell from 161,000 to zero, but warned gains could be reversed.
The U.N. humanitarian plan requires $4.3 billion this year to reach the 17 million most vulnerable people. Last month a U.N. official said only $1.16 billion had been pledged by crisis-strained donors so far, the lowest raised for Yemen since 2017.
Underfunding has seen agencies scale back aid projects.
More than 14 million people are in acute need. An estimated 4.5 million people, including 2 million children, are displaced, most of whom have been forced to relocate multiple times.
ECONOMY
The conflict has destroyed Yemen's economy and the national poverty rate was estimated at about 80% in 2022, according to the United Nations. Most public sector employees have not been paid on a consistent basis in years.
Acute food insecurity in Yemen is driven by rising food prices and dwindling livelihoods and economic opportunities.
Competing monetary polices of the internationally recognised government based in the south and the Houthis have left divergent exchange rates of the Yemeni rial.
The expired truce deal has offered relief, delivering a year of relative calm and facilitating flow of food, fuel and other commercial ships into the main Hodeidah port.
SERVICES
The war has destroyed basic infrastructure and services.
Millions of children lack access to safe water, sanitation and hygiene services, and the country is vulnerable to disease outbreaks, including those preventable by vaccination.
According to a U.N. report last year, only 54% of health facilities in the country were reported to be fully operational.