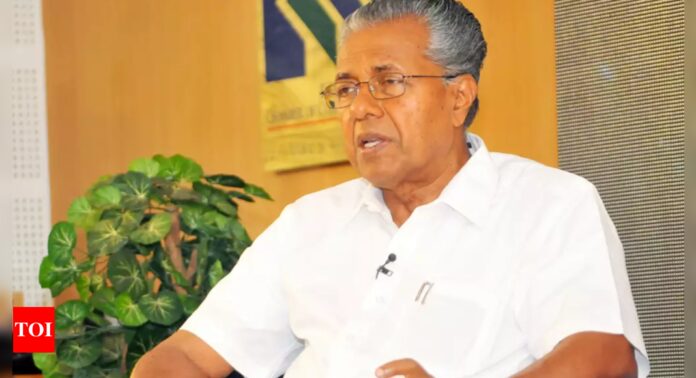 KOZHIKODE: Kerala Chief Minister Pinarayi Vijayan on Sunday accused the
BJP
and RSS of dividing people along communal lines and said all secular-minded persons and groups should come together to oppose it. Vijayan, speaking at the closing session of the Mujahid State Conference here, said it was "suicidal" to think that anyone can face this threat of communalism on their own.
"It is necessary to forget all the small differences and stand together. What we need to discuss here is the attitude we should adopt towards communalism. All secular thinkers should come together. Any intervention that exacerbates the differences will not be helpful," he said.
The Chief Minister also said that when there is a need to oppose or raise a united voice against Sangh Parivar's alleged move to divide minorities, it should be done openly and none should remain a mute witness to the same.
Religion cannot be identified with communalism, but BJP was using the former to divide people communally, Vijayan claimed.
He further alleged that the saffron party in some places tries to appease minorities and in some others dominant minority groups are viciously attacked and where either was not possible, there they try to make them fight against each other.
Vijayan said that no religion was above or below another in India, but attempts were being made to subvert this view by way of legislation — like the Citizenship Act — or through use of power.
"Protection of religious minorities in India was necessary and all citizens should be able to live without fear. The country should become a place without any discrimination," he said.