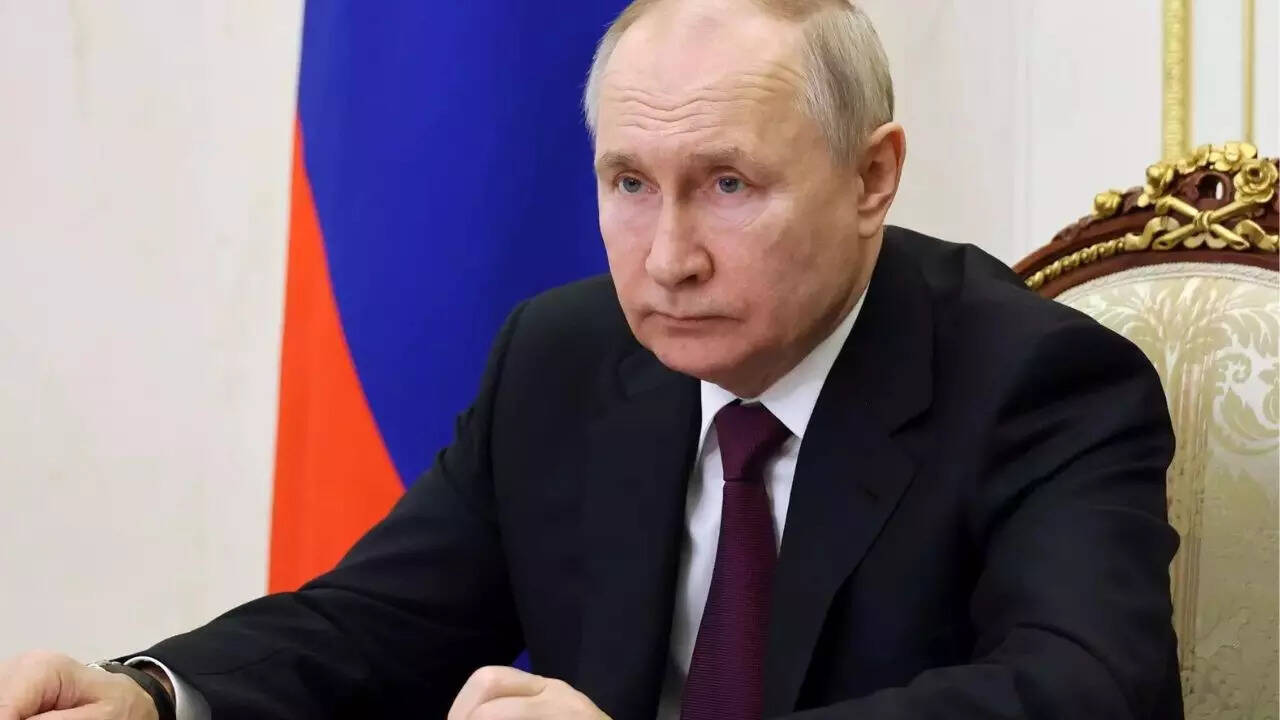 MOSCOW: Russian President
Vladimir Putin
said on Wednesday that oil production cuts were required to maintain a certain price level, contradicting assurances from other leaders of the OPEC+ group of producers that it was not seeking to manage the market in that way.
The United States and Europe have accused Russia of weaponising energy to contain the West in its drive to weaken Moscow's military campaign in Ukraine.
Moscow, in its turn, accuses the West of weaponising the dollar and financial systems such as the international payments mechanism SWIFT in retaliation for Russia sending troops into Ukraine in February 2022.
Speaking at a televised government meeting, Putin said that the situation on the global oil market was, on the whole, "absolutely stable" as Russia maintains output cuts to support prices.
He also said that Russia had been cutting production, which was at the "required level".
Putin added: "But all our actions, including those related to voluntary production cuts, are connected precisely with the need to maintain a certain price environment on world markets, in dialogue and contact with our partners in OPEC+."
Saudi Arabia, the kingpin of the Organization of the Petroleum Exporting Countries (OPEC), and other OPEC members have repeatedly said that they are not targeting a specific price for oil, which large fuel consumers such as the United States have accused the group of unlawfully trying to do.
At the same time, some OPEC observers said that the organisation needed higher oil prices due to rising inflation.
Russia said on April 2 it would extend an oil production cut of 500,000 barrels per day (bpd) – about 5% of its crude output – until the end of the year, compared with February levels. Leading OPEC members announced cuts on the same day.
"We are reducing production, but nevertheless it is at the required level," Putin said.
Russian Deputy Prime Minister Alexander Novak, during a visit to Iran, said later on Wednesday that Russia has reached its oil output cuts of 500,000 bpd this month.
Last week, oil pricing benchmarks fell for a fourth consecutive week, the longest streak of weekly declines since September 2022, over fears of a U.S. recession and risks of a historic default on government debt in early June. The price of Russian Urals flagship oil blend, denominated in roubles, fell in early May 14% below the breakeven level assumed for this year's federal budget, Reuters calculations showed, exacerbating already huge shortfall in the state coffers.