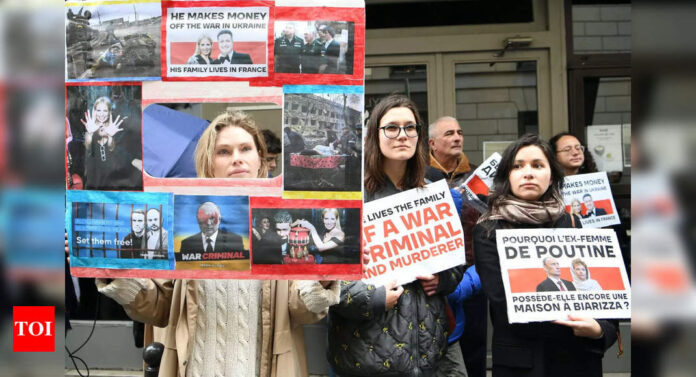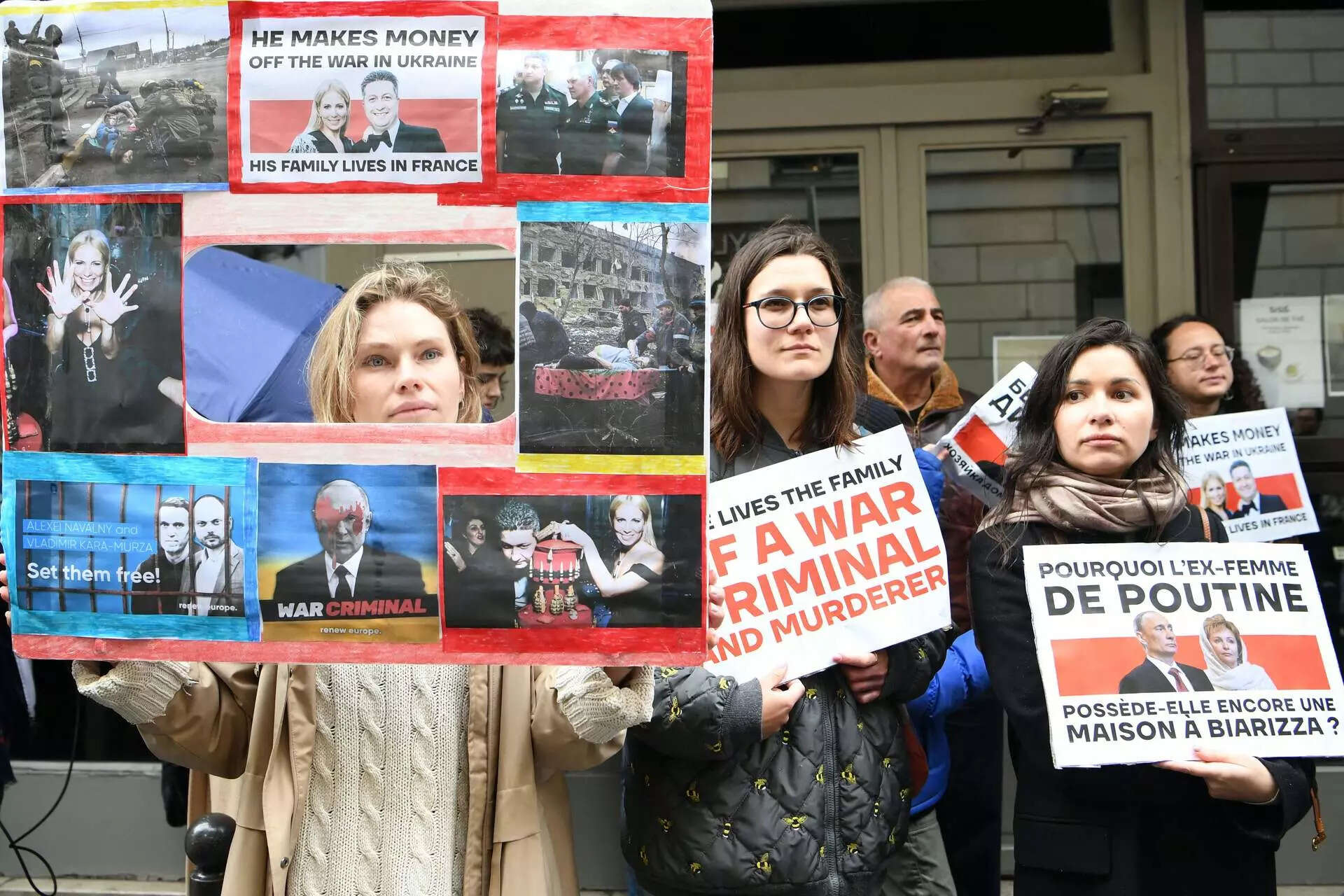 PARIS: Anti-Kremlin protesters staged a rally in
Paris
on Sunday, urging the EU to slap sanctions on the socialite wife of the Russian deputy defence minister, who they accuse of bypassing sanctions.
Chanting "sanctions" and holding placards, several dozen activists gathered outside the presumed home of Svetlana Maniovich in Paris's seventh district, one of the French capital's most expensive arrondissements.
The protest was organised by associates of jailed Kremlin critic Alexei Navalny who say that the wife of Russian Deputy Defence Minister Timur Ivanov must be banned from living in Europe and her assets frozen.
One placard at the rally said: "Robs in Russia. Kills in Ukraine. Wife in France".
Another read: "Family of a war criminal lives in Paris."
"This is a family of a war criminal," Maria Pevchikh, a top Navalny associate, told AFP at the rally.
"They should face some sort of punishment and justice for what they are doing."
Last December, Navalny's team released an investigation, saying that for years Ivanov's family enjoyed a life of luxury in Europe with vacations in Saint-Tropez, Rolls-Royces and exclusive jewellery.
After President Vladimir Putin sent troops to Ukraine, Ivanov began overseeing — and profiting from — construction projects in Ukraine's Mariupol which fell under Moscow's control after a months-long siege, the anti-Kremlin activists said.
After the start of the war, Ivanov's wife moved to France where she continues to enjoy a luxury lifestyle, they said.
In a move to bypass sanctions, Ivanov and Maniovich divorced in June 2022, the investigation said.
Before the divorce, Maniovich changed her last name to Ivanova, and the deputy defence minister remains her only source of financial support, the activists said.
Last October, the EU introduced sanctions against Ivanov, 47, describing him as the defence ministry's top official in charge of construction of military facilities.
"He is responsible for the Russian war effort at large," said the EU.
The fact that Maniovich could bypass EU sanctions was "outrageous and unfair", said Pevchikh, pointing to "a crazy level of corruption which is now combined with war crimes."
For weeks, Navalny's team has lobbied the French authorities but received no answer.
"Now is not the time to ignore this," Pevchikh said. "We are in the middle of the war."