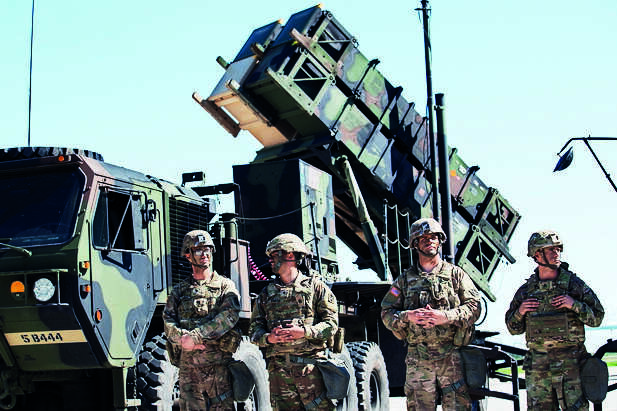 KYIV: Ukraine's defence minister said Wednesday his country has received US-made
Patriot
surface-to-air guided missile systems it has long craved and which Kyiv hopes will help shield it from Russian strikes during the war. "Today, our beautiful Ukrainian sky becomes more secure because Patriot air defense systems have arrived in
Ukraine
," defence minister Oleksii Reznikov said in a tweet. Ukrainian officials have previously said the arrival of Patriot systems, which Washington agreed to send last October, would be a major boost to the war against Moscow's full-scale invasion. The Patriot can target aircraft, cruise missiles and shorter-range ballistic missiles. Russia has used that weaponry to bombard Ukraine, including residential areas and civilian infrastructure, especially the power supply over the winter.
Reznikov thanked the people of the United States, Germany and the Netherlands, without saying how many systems had been delivered norwhen. German foreign minister Annalena Baerbock confirmed the delivery of a Patriot system that to lawmakers in Berlin on Wednesday.
Reznikov said he had first asked for Patriot systems when he visited the US in August 2021, five months before the full-scale invasion by the Kremlin's forces. He was told in the US at the time that it was "impossible. " Ukrainian personnel have been trained since on the Patriot battery, which can need as many as 90 troops to operate and maintain it. "Our air defenders have mastered (the Patriot systems) as far as they could. And our partners have kept their word," Reznikov wrote on Twitter.