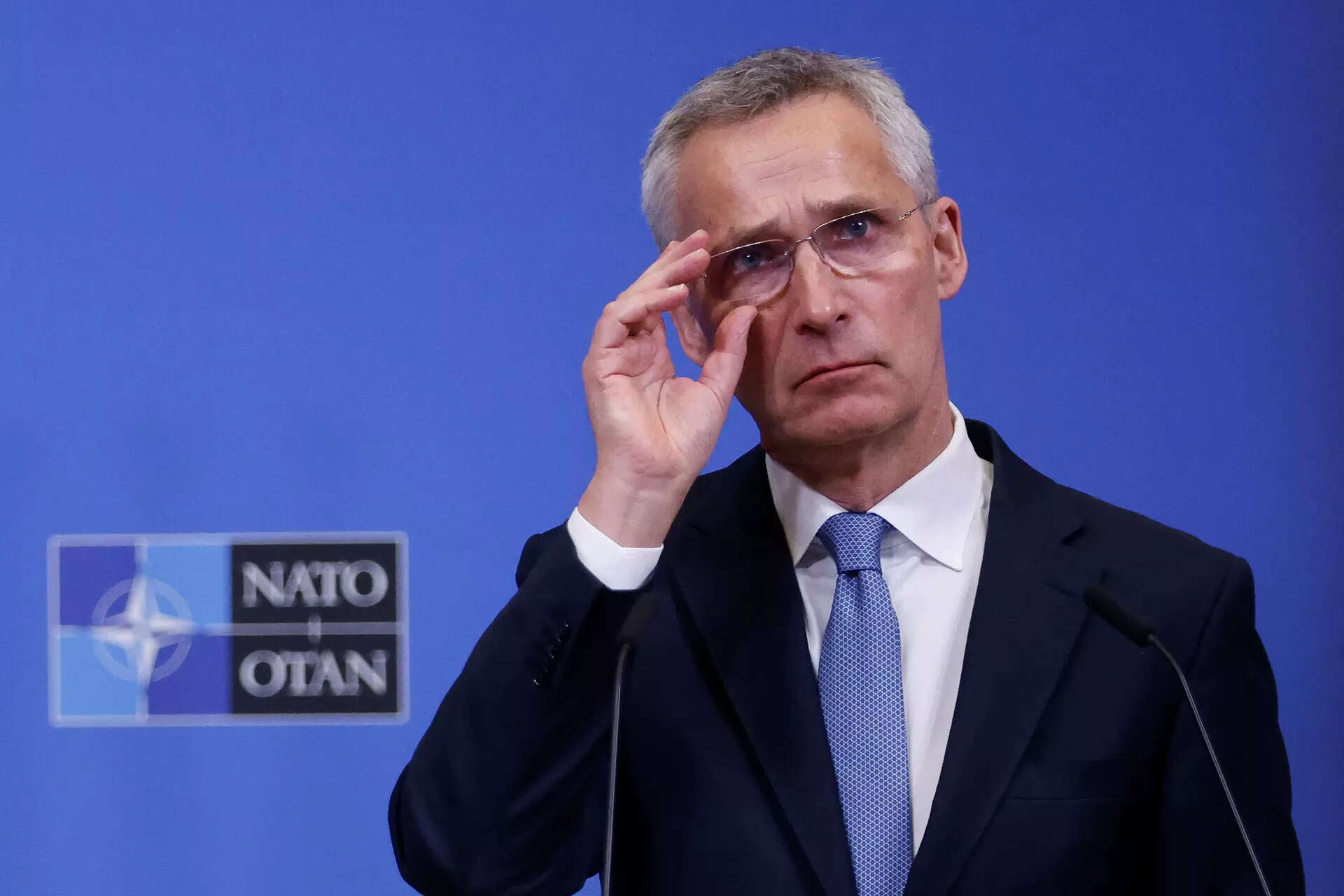 KYIV: Nato secretary-general Jens Stoltenberg on Thursday paid his first visit to Kyiv since Russia's full-scale invasion, in a show of support for
Ukraine
as it prepares to launch a counteroffensive.
Stoltenberg paid his respects to Ukrainian soldiers who have been killed fighting in the war and reviewed damaged Russian military equipment displayed on a central square in Kyiv, a Reuters photographer said.
The
Nato
chief got into a car and drove off after the event, the photographer said.
Russia's invasion on February 24, 2022 has killed thousands, uprooted millions, destroyed cities and devastated the Ukrainian economy. The North Atlantic Treaty Organization has supported Ukraine, with member states sending weapons but not fighting troops.
Ukraine sees its future in Nato alliance and last September announced a bid for fast-track membership after the Kremlin said it had have annexed four Ukrainian regions that its troops have partially occupied.
Moscow regards Nato as a hostile military alliance bent on encroaching on what it sees as its sphere of influence. Ukraine gained independence from the Russia-led Soviet Union in 1991.