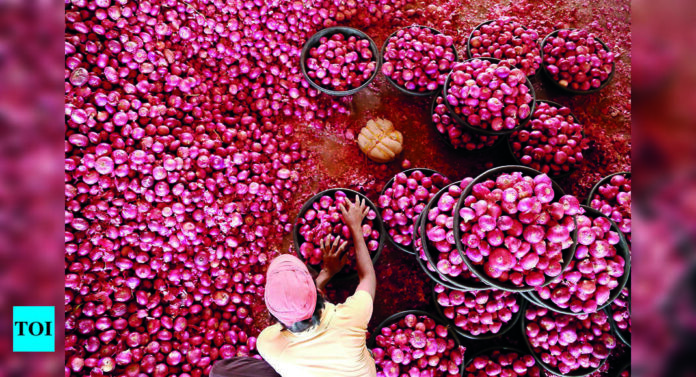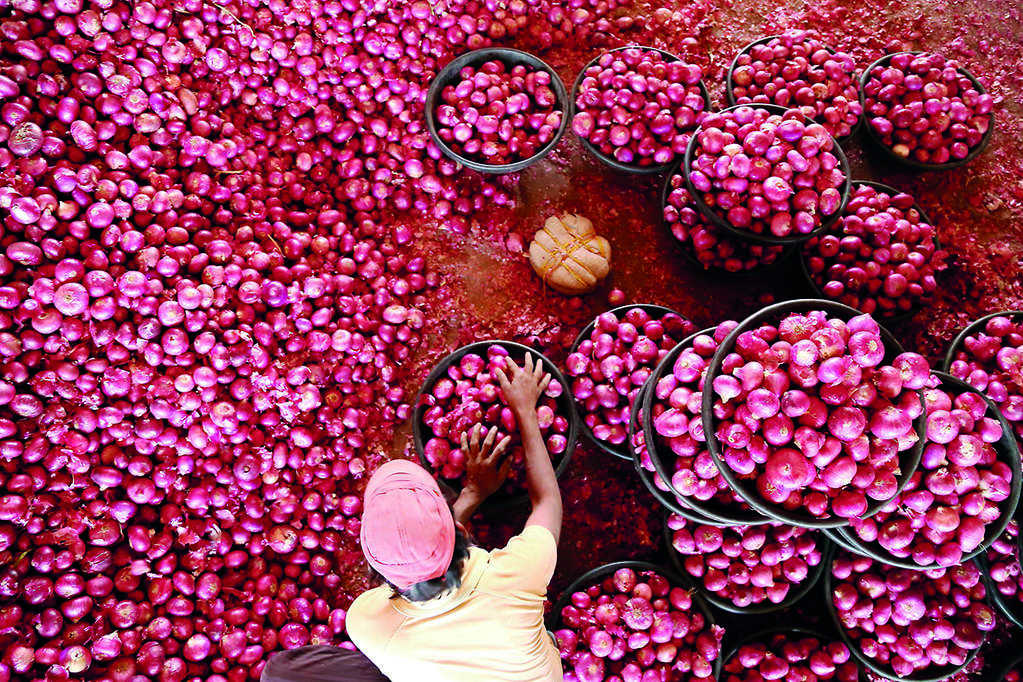 NASHIK: Centre's instruction to the National Agricultural Co-operative Marketing Federation of India Ltd (Nafed) to buy kharif onions from Nashik farmers has had a positive impact on the average wholesale onion price at the Lasalgaon APMC. The average wholesale price at the country's largest onion mandi has increased by Rs 230 per quintal — from Rs 470 per quintal on Monday to Rs 700 on Wednesday.
The volume of onions arriving at Lasalgaon has decreased from around 24,000 quintals on Monday to 14,000 quintals on Wednesday as many farmers have started diverting their produce to Nafed as the federation is offering Rs 900/quintal.
APMC officials said there was a significant drop in the volume of onions that arrived at Lasalgaon on Wednesday. This caused a marginal rise in average wholesale price. Farmers are likely waiting for the price to rise further, and that is why the arrival of onions at the market was comparatively low on Wednesday.
On the instructions of the Union ministry of commerce and industry, Nafed set up five centres to procure the kharif onions from Saturday. The move is aimed at stabilising the wholesale prices that had crashed in Maharashtra.
On Wednesday, the average wholesale onion price was recorded at Rs 700 per quintal.