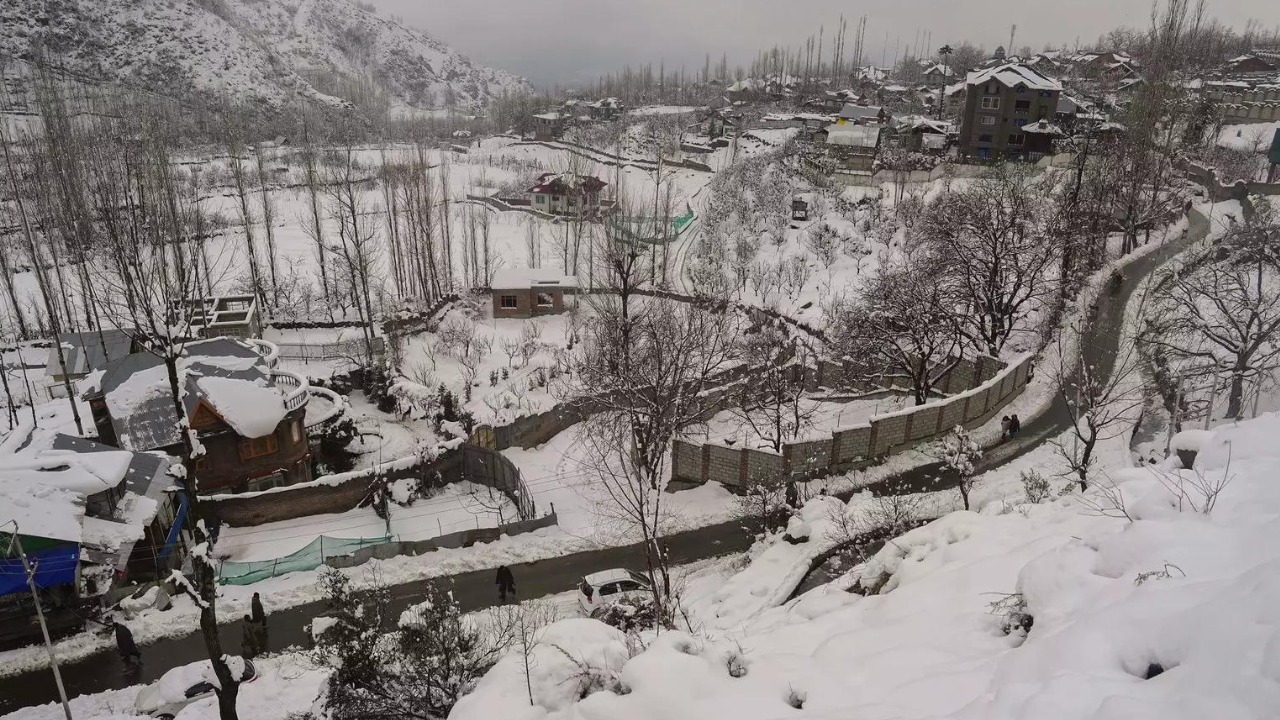 NEW DELHI: Avalanches were reported on Saturday in Jammu and Kashmir's Bandipora and Sonmarg districts, which have been witnessing moderate to heavy snowfall over the past few days. The avalanche in Sonamarg is the second to hit the district in two days.
No loss of life or damage to property has been reported so far in the latest avalanches, officials said.
Earlier in the day, the State Disaster Management Authority (SDMA) had issued a 'high danger' avalanche warning for Kupwara district of north Kashmir and a 'medium danger' warning for Bandipora, Baramulla, Doda, Ganderbal, Kishtwar, Poonch, Ramban and Reasi districts.
The avalanche in Bandipora hit Jurniyal village in Gurez sector on Saturday afternoon, officials said.
"Avalanche with high danger level is likely to occur above 2,000 metres of Kupwara district in the next 24 hours. Avalanche with medium danger level is likely to occur above 2,000 metres over Bandipora, Baramulla, Doda, Ganderbal, Kishtwar, Poonch, Ramban and Reasi districts in the next 24 hours," SDMA officials said.
They said avalanche with a low danger level is likely to occur above 2,000 metres over Anantnag, Kulgam, and Rajouri districts in the next 24 hours. People have been advised to take precautions and avoid venturing into avalanche-prone areas.
Two labourers from Kishtwar died on Thursday when an avalanche hit the work site of a construction company in Ganderbal district's Sonmarg.
(With inputs from agencies)