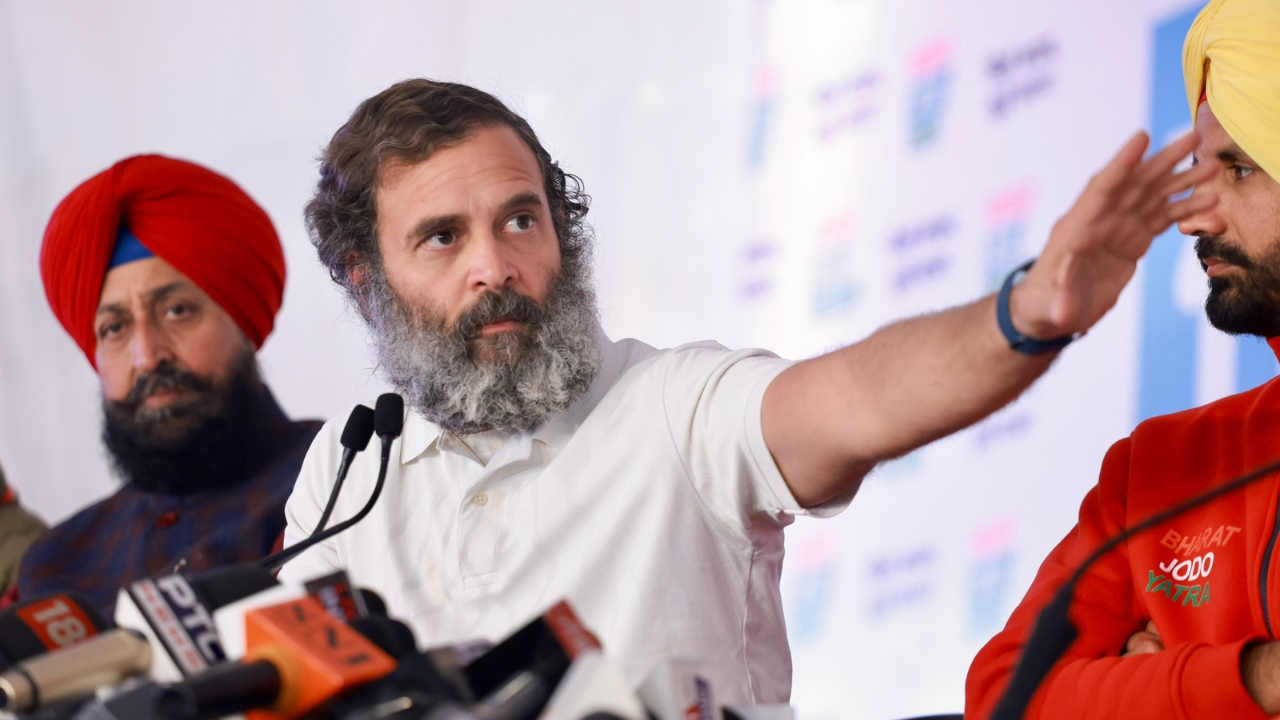 DASUYA: Continuing his scathing attacks on Rashtariya Swayamsewak Sangh and and
BJP
during his Bharat Jodo Yatra,
Rahul Gandhi
has said that they have taken control of all institutions of India and they are exerting pressure on every institution. He has also questioned RSS chief Mohan Bhagwat's ideas saying that what he was propounding were not at all the Hindu ideas.
"The fight is not like the earlier political fight. It is not between one and the other political party but it's between the Indian institutions which they have captured and the opposition. EVM is one factor in that…The normal democratic processes which was there in India now that is missing. The way opposition leaders are being targeted through CBI, ED, Pegasus, it's not normal democratic functioning," he said while addressing a press conference here on Tuesday.
Asked about Bhagwat's recent statement in an interview that it was natural for Hindus to be aggressive and Muslims would have to shun their idea of supremacy, Gandhi said, "I don't know which Hinduism he is quoting. I have never heard this. I have read the
Gita
, I have read the
Upnishads,
I have never heard that Hindus should be aggressive. Hinduism is all about observation, about self-observation, about understanding the self, about humility, about compassion. I don't know what he is talking about? May be, he has not read these holy books. May be this is some other idea that he has picked up, but, I have not read that…, even Lord
Ram
felt compassion for
Ravan
when he was dying, Lord
Ram
was gentle, was loving, was affectionate. So, I don't know, from where this gentleman is getting these ideas. They are certainly not Hindu ideas. They are RSS ideas. They are not Hindu ideas."
He said that BJP would continue polarizing people and a lot of digression would happen from real issues of the people. "Duing our government 20 crore people were lifted out of poverty but now Modi government has again pushed them back. Our policy has been of economic progress of the country and to protect the poor," he said.
He claimed that BJP gave divisive agenda while his yatra had given an alternate vision to the country.
He also cited the recent figures on income equality in India that wealth of 21 richest Indians was equal to what 70 crore Indians had and one percent richest have 40 percent of the wealth.