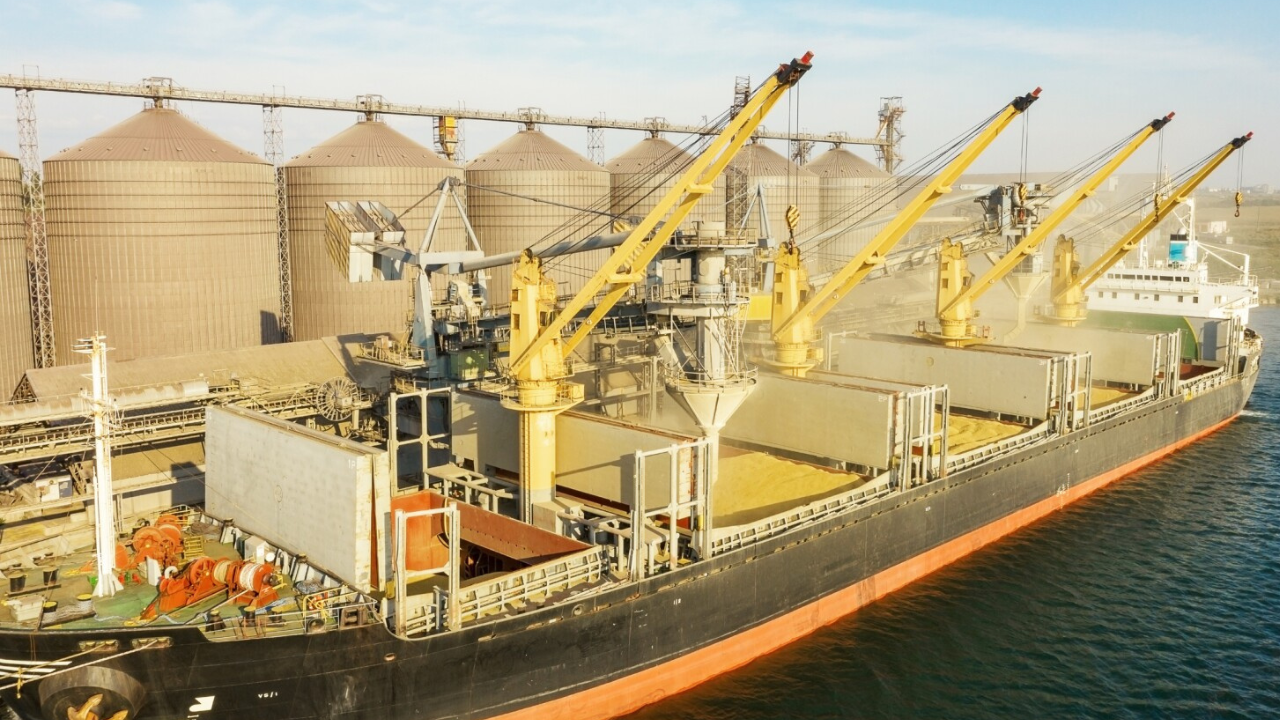 WASHINGTON: In an ideal world, India would be rushing aid to a broke and beleaguered
Pakistan
as it teeters on the brink of bankruptcy and default. Absent that, an Indian-owned ship, MV Lila Chennai, has steamed into Gwadar port carrying 50,000 metric tons of wheat from Russia amid reports of 40% inflation and growing food shortages in the country.
The consignment is part of the 450,000 mt of wheat being imported by Pakistan. MV Lila Chennai is one of 40 ships owned by Global Marketing Systems Inc (GMS Inc), said to be the world's largest buyer of ships and offshore assets for recycling, founded by Dr Anil Sharma, a former US business school professor, who is currently based in Dubai.
Shipping and marine tracking records show that MV Lila Chennai, sailing under a Liberian flag, left the Russian port of Novorossiysk on February 10 and berthing at Gwadar port on March 1. The imports are expected to continue through March on nine ships.
Originally from Gujarat, India, Sharma earned both a Master's and a Doctorate in Business Administration and spent the first ten years of his career in academia as a professor in US before founding GMS in 1992 and becoming a leader in the global ship recycling community.
Lloyd's has listed him among the Top 100 Most Influential People in the Shipping Industry for 13 straight years, and he was awarded the prestigious 'CEO of the Year' at the ShipTek 2022 International Conference & Awards in 2022.
Dr Sharma is also the owner of Delhi Dynamos, the Indian Super League team (since renamed Odisha FC after moving to Odisha), preferring to invest in football rather than cricket at the behest of his son Rohan.
In an interview to a marine journal, Dr Sharma attributed his interested in shipping to his Bhavnagar, Gujarat origins, that gave him extensive ties with friends and business associates involved in the ship recycling and steel industries.
"The start would have to be the period when U.S. Navy ships were being sold via tender by the U.S. Maritime Administration (MARAD) in the early 1990s… The Indian market was very interested. However, due to requirements that restricted international participation in such tenders, Indian recyclers struggled to bid for and secure these vessels. It was then I realized that a business opportunity existed. I decided to purchase these vessels on behalf of the Indian recyclers and then resell to them. Eventually, GMS became one of the biggest buyers of MARAD vessels in the 1990s," he recalled.
He also recalled assisting the Russian government in disposing of a surplus naval tonnage, revealing that GMS was invited by Moscow to assist in the safe disposal of vessels from its Northern and Far Eastern fleets.
Aside from owning 40 ships currently, GMS says it is the first and only buyer in the world to negotiate almost 4,000 ships and offshore units for recycling, a passion that Sharma says goes back to his Indian heritage and a grandmother who used to recycle everything — clothes, newspapers, bags, shoes, utensils and so on.
"Recycling in India is not a new or unique concept. Business people recycled everything from industrial equipment to office equipment and supplies. Reusing, repairing and recycling are habits I grew up with in everyday life. Consequently, I would love to see India set the standard in green recycling for the rest of the world," he says, adding he feels "a sort of responsibility to give back to the country I was born in because there is a lot of potential there."