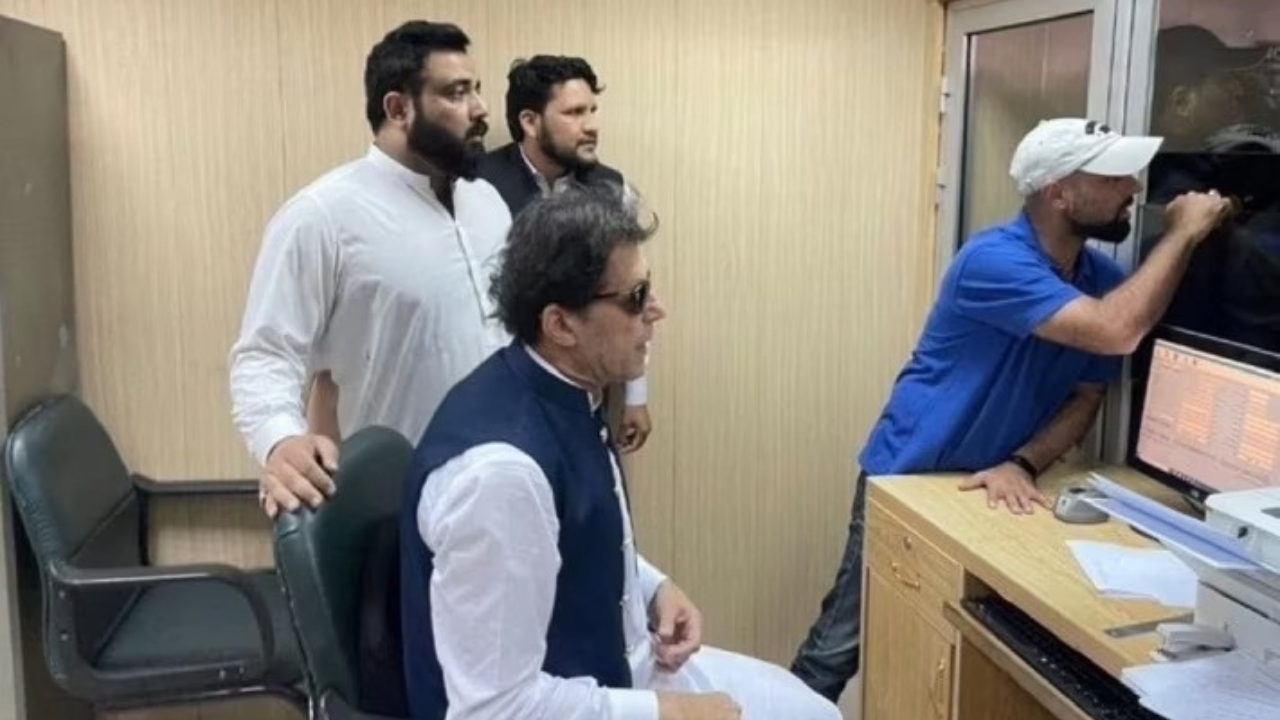 ISLAMABAD: Pakistan Tehreek-e-Insaf (PTI) Chief
Imran Khan
's legal team has been granted permission to meet the former prime minister ahead of his case hearing in Islamabad.
Earlier today, Imran's legal team and his party leaders were denied access to meet him.
"We were stopped from meeting our client," Babar Awan, a part of Khan's legal team, told Geo News.
At NUST University Chowk, Imran's legal team was stopped and PTI leaders Babar Awan,
Shah Mehmood Qureshi
, and Asad Umar were also denied access to the police lines.
Imran Khan was arrested outside Islamabad High Court by Pakistan Rangers on a warrant issued by National Accountability Bureau (NAB) in the Al-Qadir Trust case.
The NAB had initiated an investigation against Imran Khan, Bushra Bibi and others for the alleged gain of hundreds of canals of land in the name of Al Qadir University Trust, which reportedly caused a loss of 190 million pounds to the national exchequer.
On the directives of the NAB, an independent anti-graft organisation, the former prime minister was detained by Rangers on Tuesday in connection with the Al-Qadir Trust case. He was then moved to its headquarters in the garrison town of Rawalpindi for questioning.
The Islamabad High Court (IHC) later stated that the detention was valid and reserved its decision regarding it; as a result, Khan's legal team plans to contest the arrest in the Supreme Court today.
According to the charges, Imran Khan and others accused allegedly adjusted 50 billion — 190 million pounds at the time sent by Britain's National Crime Agency (NCA) to the government. Former PM Imran Khan registered Trust for Al-Qadir University Project on December 26, 2019, Geo News reported.