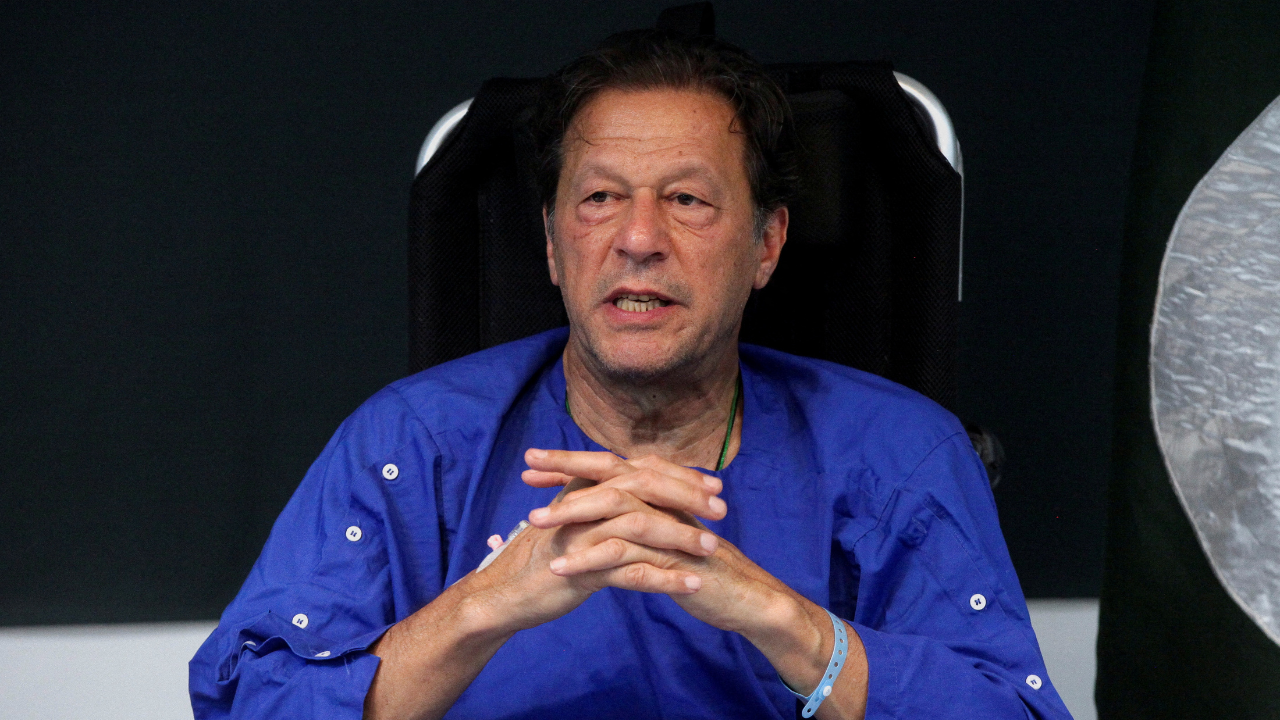 ISLAMABAD: A Pakistani cleric who solemnised former prime minister
Imran Khan
's Nikkah with Bushra Bibi has said that the ceremony was not conducted in accordance with Islamic Sharia law, according to a media report on Wednesday.
Mufti Saeed, the cleric who solemnised the couple's Islamic marriage in 2018, said it occurred during the iddat period of Bushra Bibi, The Express Tribune newspaper reported.
The iddat period (three months) is a waiting period that a Muslim woman must observe on account of the death of her husband or the dissolution of the marriage.
A recent court hearing in Islamabad has shed light on the controversy surrounding the marriage between the chief of the Pakistan Tehreek-e-Insaf (PTI) party and Bushra, the report added.
The alleged un-Islamic marriage of Khan, now 70, and Bushra was brought to light by a petition filed by one Muhammad Hanif. The hearing was presided over by Senior Civil Judge Nasr Minullah Baloch.
Saeed, who serves as the principal of a seminary, mentioned having a positive relationship with Khan and being a part of his core committee. He claimed that Khan took him to Lahore's DHA to officiate the couple's Nikkah in 2018.
According to him, a woman claiming to be Bushra's sister has assured him that all the Sharia requirements for her marriage had been fulfilled and that she and Khan were free to wed, the report said.
Saeed stated that he officiated the marriage between both of them on January 1, 2018, based on the assurance of the woman. Following the wedding, the couple began living together in Islamabad, he added.
However, Khan contacted him again in February 2018 and requested him to conduct the Nikkah again, saying that at the time of their first Nikkah, Bushra's iddat period had not been completed as she was divorced in November 2017.
Therefore, Khan deemed their first Nikkah to be not in accordance with Sharia.
Saeed claimed that Khan and Bushra knew the situation and arranged their Nikkah and marriage ceremony accordingly. He also alleged that Khan had confided in him that he believed marrying Bushra would lead to him becoming the prime minister.
He further said that petitioner Muhammad Hanif approached him after Taraweeh prayers (special night prayers) on the fourth day of Ramzan and inquired about the marriage of Imran and Bushra, to which he revealed the details.
The court has adjourned further hearings on the case until April 19.
Khan, a cricketer-turned-politician became Pakistan's prime minister in August 2018 and was ousted from power in April 2022. Khan is the only Pakistani prime minister to be ousted in a no-confidence vote in Parliament.