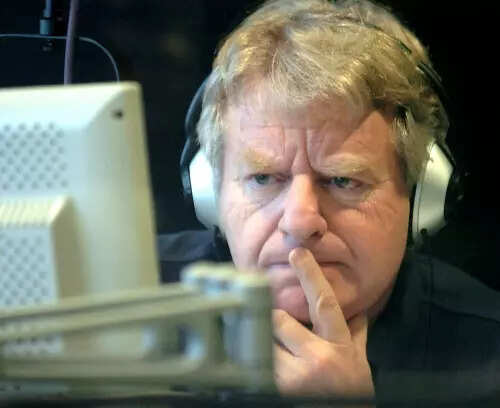 CINCINNATI: Jerry Springer, the onetime mayor and news anchor whose namesake TV show featured a three-ring circus of dysfunctional families willing to bare all on weekday afternoons including brawls, obscenities and blurred images of nudity, died Thursday at 79. At its peak, "The
Jerry Springer
Show" was a ratings powerhouse and a US cultural pariah, synonymous with lurid drama. Known for chair-throwing and bleep-filled arguments, the daytime talk show wasa favourite American guilty pleasure over its 27-year run, at one point topping Oprah Winfrey's show. Springer c alled it "escapist entertainment," while others saw the show as contributing to a dumbing-down decline in American social v alues. "He's irreplaceable and his loss hurts, but memories of his intellect, heart and humour will live on," said Jene Galvin, a friend of Springer's since 1970. Springer died peacefully at home in Chicago after a brief illness, Galvin said.
On his Twitter profile, Springer declared himself as "Talk show host, ringmaster of civilisation's end". After over 4,000 episodes, the show ended in 2018, never straying from its core salaciousness. In a "Too Hot For TV" video released as his daily show neared 7 million viewers in the late 1990s, Springer offered a defence against disgust. "Look, TV does not and must not create values, it's merely a picture of all that's out there — the good, the bad, the ugly," Springer said, adding: "Believe this: The politicians and companies that seek to control what each of us may watch are a far greater danger to America and our treasured freedom than any of our guests ever were or could be. "
Gerald Springer was born February 13, 1944, in a London underground railway station being used as a bomb shelter. His parents were German Jews. They arrived in the US when their son was 5. Springer was active in politics, mulling a run for governor of Ohio as recently as 2017. He won a Cincinnati city council seat in 1975 and served as mayor in 1977. He began his talk show in 1991.