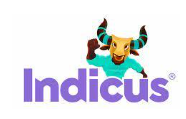 Chennai, Tamil Nadu, India

Coating reflects solar radiation back into the atmosphere and thus makes buildings cooler by up to 10°c – thus improving comfort for occupants during hot weather

Indicus Paints, from the house of VNC Group, a leading player in industrial products in South India, has launched Indicus Heatseal Advanced, its latest heat reflective waterproof coating solution that reflects heat better and thus makes buildings more cool and energy-efficient. 

Indicus Paints Launches New 'Heatseal' Heat Reflective Coating

Indicus is the first brand in India to come out with a product exclusively focused on heat reflection. While Indicus Heatseal was launched a year ago, the new Indicus Heatseal Advanced is the next generation coating with advanced waterproofing properties. The coating instantly reflects solar radiation back into the atmosphere and makes the building cooler by up to 10°C. This significantly improves the comfort for occupants during hot weather and reduces the power consumption on account of running fans and air-conditioners. 

The launch of Indicus Heatseal Advanced also witnessed the release of a light-hearted TV campaign focusing on heat reflection. The TVC aims at making this technology familiar to a wider audience, and showcasing the heat reflective coating technology in a simple and humorous manner.

Commenting about Indicus Heatseal Advanced, Mr. B. Gokul, Partner, VNC Group, said, "Air conditioning can account for up to 70% of the residential energy consumption in a largely tropical country like India. In this context, our heat reflective coating can be a game-changer for homeowners, as it can significantly bring down the indoor temperature and thus, the energy cost. Heatseal is an emerging technology, and we worked hard to develop this environment-friendly product. It is the need-of-the-hour solution with soaring summer temperatures, looming air conditioning costs and its environmental impact." 

Heatseal has specially added microspheres that are tiny gas-filled thermoplastic bubbles. They form voids in the coatings that reduce thermal conductivity into the building and also make the coating elastic. It allows the coating to expand and contract along with the structure, which stops water leakage through the cracks. The product can provide superior protection against both hot sun and monsoon rains, making it a coating solution that delivers benefits in all seasons.