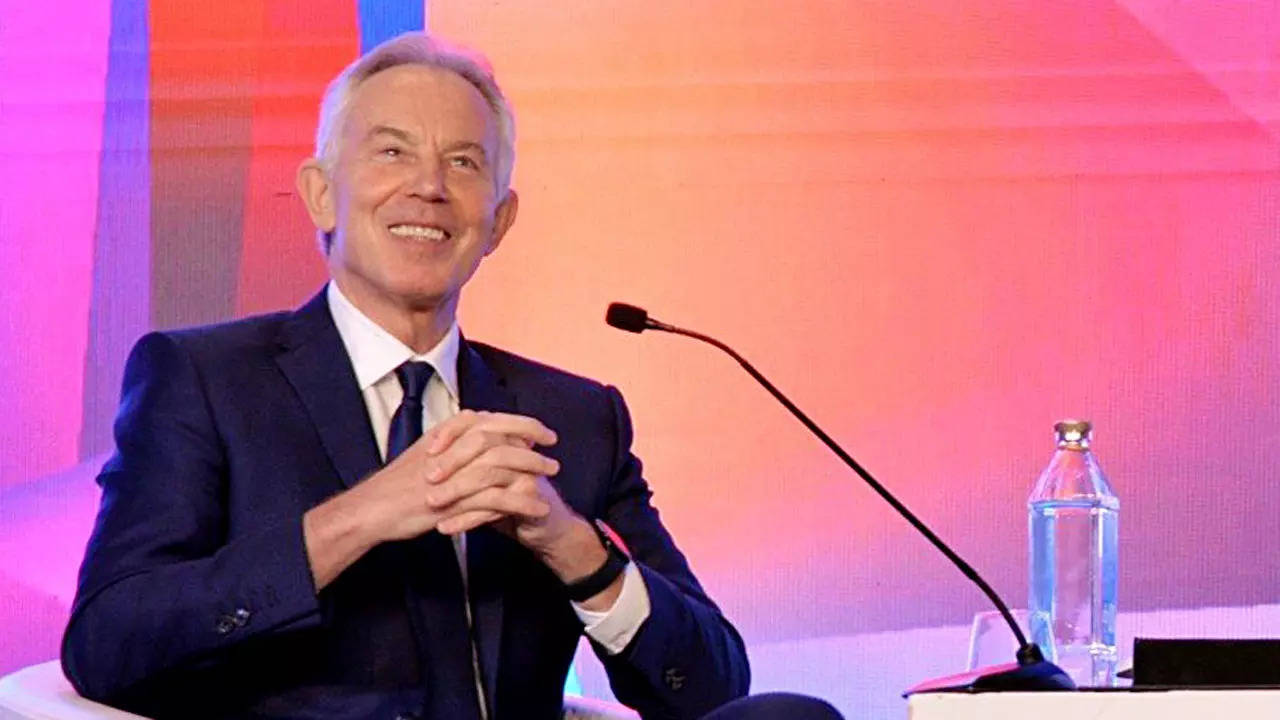 NEW DELHI: Noting that the real challenge today is how to make sense of the shifting geo-politics, former UK Prime Minister
Tony Blair
has said that India's position is potentially more powerful than ever with the G20 and that it is absurd to think that India is not permanent member of UN Security Council.
Blair, who was participating in panel discussion 'Turbulence, Temperament, and Temerity: Leadership in the Age of Uncertainty' on Friday during the Raisina Dialogue here, said India's position in shifting geo-politics is absolutely critical because the progress the country has made in the last few years has been remarkable.
He said the West has to share power.
"The trouble with the UN Security Council reform, which of course should happen…it's absurd to think that India is not a permanent member but you could say that about other countries as well," Blair said.
"But leave aside that because the problem always with reforming the UN Security Council is how do you get consensus? The West has got no option but to share the power. The question is how you make sense of international diplomacy in this new world," he added.
Blair noted that India today is a bigger economy than Britain.
"It is a geopolitical power, it is a post-colonial country that dominates the original English sport of cricket," he said during the panel discussion that included External Affairs Minister S Jaishankar and former England Cricketer Kevin Pietersen.
He said that increasingly around the world when countries are worried about whether they have to choose between the USA and China, "I think India is a country seen by many as an objective friend".
"And I think it's got the opportunity now to lead the Global South in a way that's never been true before," he said
"Real challenge today is how to make sense of the shifting geo-politics and in that position India is absolutely critical because the progress in India in the last few years has been remarkable and extraordinary. And I think the position of India now, this is again my view as an outsider, is potentially more powerful than it's ever been with the G20. This is, in a way, a demonstration of its authority on the global stage," he added.
India had hosted G20 Foreign Ministers' meeting on Thursday and the Outcome document reflected the concerns of the Global South and consensus on other issues of global import including ways to tackle terrorism and climate change.