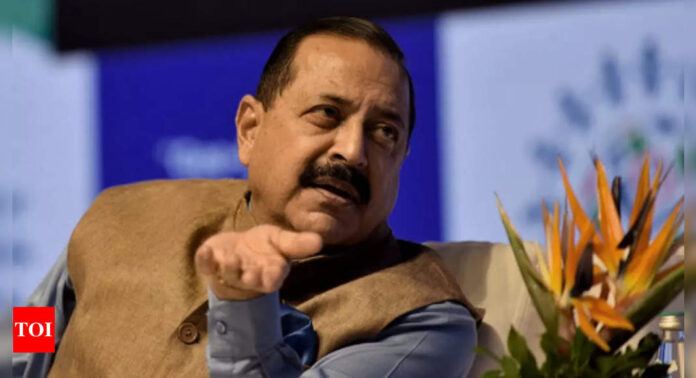 NEW DELHI: India is preparing for a big leap in quantum technology which will define future science with practical solutions for the world's pressing problems,
space
, science and technology minister
Jitendra Singh
said at the India International Science Festival-2022 (IISF) in Bhopal.
After jointly inaugurating the four-day IISF along with Madhya Pradesh CM
Shivraj Singh Chouhan
on Saturday, the minister said technology and innovations would be the torchbearers of the economy of the country when it celebrates 100 years of Independence in 2047.
He said decisions like unlocking of the space sector in June 2020, liberalisation of drone technologies, approval to geospatial guidelines and the recent green hydrogen mission worth Rs 20,000 crore have opened new vistas for India's rapid development march in technology. "After the space sector was thrown open for private participation in June 2020, about 120 deep-tech space startups have come up in India. These startups are not only sending rockets into space but are also involved in areas like building satellites and debris management. Science has now entered every household and is deeply intertwined with the future of India," he said.
Singh said, "IISF Bhopal is happening when India has assumed the G20 presidency, during which the nation will be showcasing not only the multi-pronged developmental dimensions but also its universally recognised soft power." He also underlined inclusive engagement and noted with pride that women scientists are taking a lead in science and technology missions, including the Gaganyaan project.
In his address, the MP CM said that 2,600 startups came up in the state alone in one year and it is not only confined to Indore but even tier-2 and tier-3 cities are dotted with successful startups. He called upon students and entrepreneurs to develop a zeal for innovations.