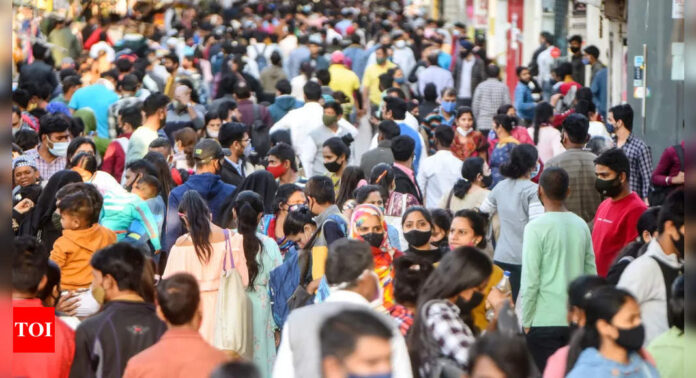 NEW DELHI: India recorded 228 new Covid-19 cases, while the active cases declined to 2,503 on Friday.
The
Covid
case tally was recorded at 4.46 crore.
The death toll stands at 5,30,714, with four deaths. Two deaths were reconciled by
Kerala
while one death each was reported from Bihar and Uttarakhand in last 24 hours, the data updated at 8 am stated.
Here's all you need to know:
Active Covid cases decline to 2,503
The daily positivity was recorded at 0.11 per cent while the weekly positivity was pegged at 0.12 per cent. The active cases comprise 0.01 per cent of the total infections, while the national Covid-19 recovery rate has increased to 98.80 per cent, the ministry said. A decrease of 51 cases has been recorded in the active Covid-19 caseload in a span of 24 hours.
46,450 doses administered in last 24 hours
According to the ministry's website, 220.12 crore doses of Covid vaccine have been administered in the country so far under the nationwide vaccination drive. 91.17 crore total tests have been conducted so far and 1,99,731 tests were conducted across the country in the last 24 hours.
Himachal Pradesh
logs 3 new Covid cases in last 24 hours
Himachal Pradesh logged three new Covid cases in the last 24 hours, the Department of Health and Family Welfare said on Friday. With the fresh infections, the active cases in the state stand at 20. The case positivity rate in the city is 0.21 per cent. As many as 2 Covid patients recovered from the disease in the last 24 hours taking the total number of recoveries to 4,41,46,330.
'11 Omicron sub-variants traced to international flyers in 11 days'
As many as 124 passengers who arrived in India from abroad between December 24 and January 3 were found positive for Covid-19 and tests revealed presence of eleven Omicron sub-variants which had been earlier reported in India, health ministry sources said on Thursday. The sources said the 11 variants of SARS-CoV-2 were identified in Whole Genome Sequencing (WSG) carried out on the samples of 40 of the the passengers who were found positive. They said 19,227 international travellers were tested at airports, sea ports and land ports during this period.
(With agency inputs)