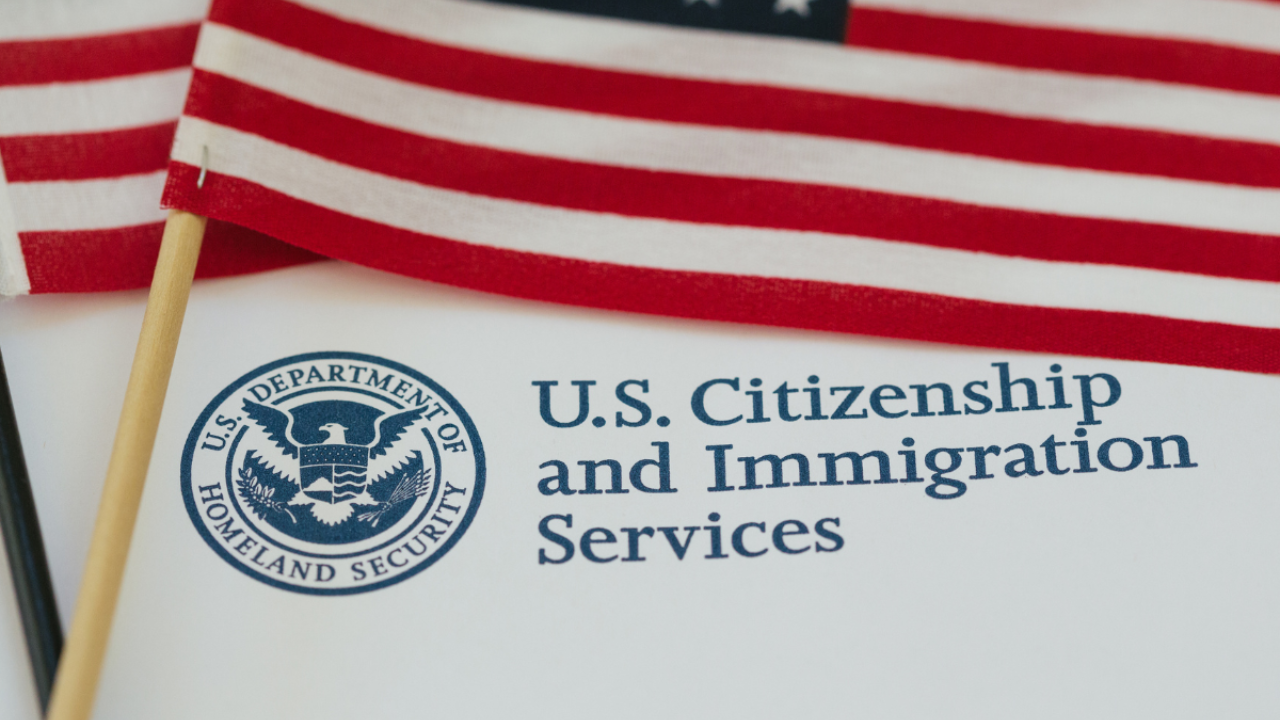 MUMBAI: The US Citizenship and Immigration Services (USCIS), has announced that it received 7,58,994 eligible
registrations for the H-1B cap season
for the fiscal ending September 30, 2024 – this is a rise of 60% over last year's eligible registration pool.
Of this number, USCIS selected 1,10,791 registrations to meet the
annual H-1B quota of 85,000
(a larger number of applicants are picked as opposed to the quota, to account for denials during processing or revocations by sponsoring employers). This means that registrants had a 14.6% chance of selection, far lower than last year's selection rate of 26.9%.
In the backdrop of these statistics, the immigration unit of the US government has expressed some concerns of misuse of the H-1B visa program. "The large number of eligible registrations for beneficiaries with multiple eligible registrations – much larger than in previous years, has raised serious concerns that some may have tried to gain an unfair advantage by working together to submit multiple registrations on behalf of the same beneficiary. This may have unfairly increased their chances of selection," it has stated.
In 2019, US Citizenship and Immigration Services (USCIS) introduced the current H-1B cap E-registration process against a fee of $10 per registration. Sponsoring employers are required to electronically register the beneficiaries (employees whom they wish to hire under the H-1B route). H-1B cap applications are then required to be filed only for those beneficiaries selected in the lottery process.
TOI had in its edition of March 17, in the context of an outage faced by the H-1B E-registration portal pointed out the possibility of misuse via multiple registrations.
In 2021, a lawsuit filed by nearly 500 foreign nationals who were not selected in the lottery had pointed out that the E-registration process currently permits foreign nationals to have a limitless number of registrations submitted on their behalf by multiple employers. This has led to an entire industry of so-called 'H-1B consultancies' and phony employers who have exploited the flawed cap registration rules by charging prospective workers to file multiple registrations on their behalf, even when there is no bona fide job offer from a qualifying employer. The case was dismissed, as remedial steps to ensure a fair system were to be undertaken.
While sponsoring employers are required to attest that the registration reflects a legitimate job offer and that the organisation has not worked with other individuals or entities to submit a registration to unfairly increase chances of selection, immigration experts say this step has not been very effective.
USCIS in its statement adds, "Based on evidence from the H-1B cap seasons for fiscal 2023 and fiscal 2024, USCIS has already undertaken extensive fraud investigations, denied and revoked petitions accordingly, and is in the process of initiating law enforcement referrals for criminal prosecution."
Mitch Wexler, partner at Fragomen, a global immigration law firm, explains, "There are circumstances in which a single foreign national may legitimately be registered for the lottery by multiple entities – for example, where the foreign national has received bona fide job offers from several unrelated employers. Multiple registrations become problematic, however, when sponsors do not make bona fide job offers and are attempting to unfairly increase a beneficiary's chances of selection in the lottery. This year's surge has raised concerns about potential misuse of the H-1B registration system, prompting USCIS to begin investigations and in some cases prepare criminal referrals to law enforcement."
The low 14.6% chance of selection has caused concerns for genuine sponsoring employers who are unable to get the requisite skilled employees on board. At present it is not clear whether USCIS will conduct a second lottery. It may be recalled that during the fiscal 2021 and 2022 cap seasons, USCIS conducted multiple selections to reach the 85,000 cap, but did not do so during last season.