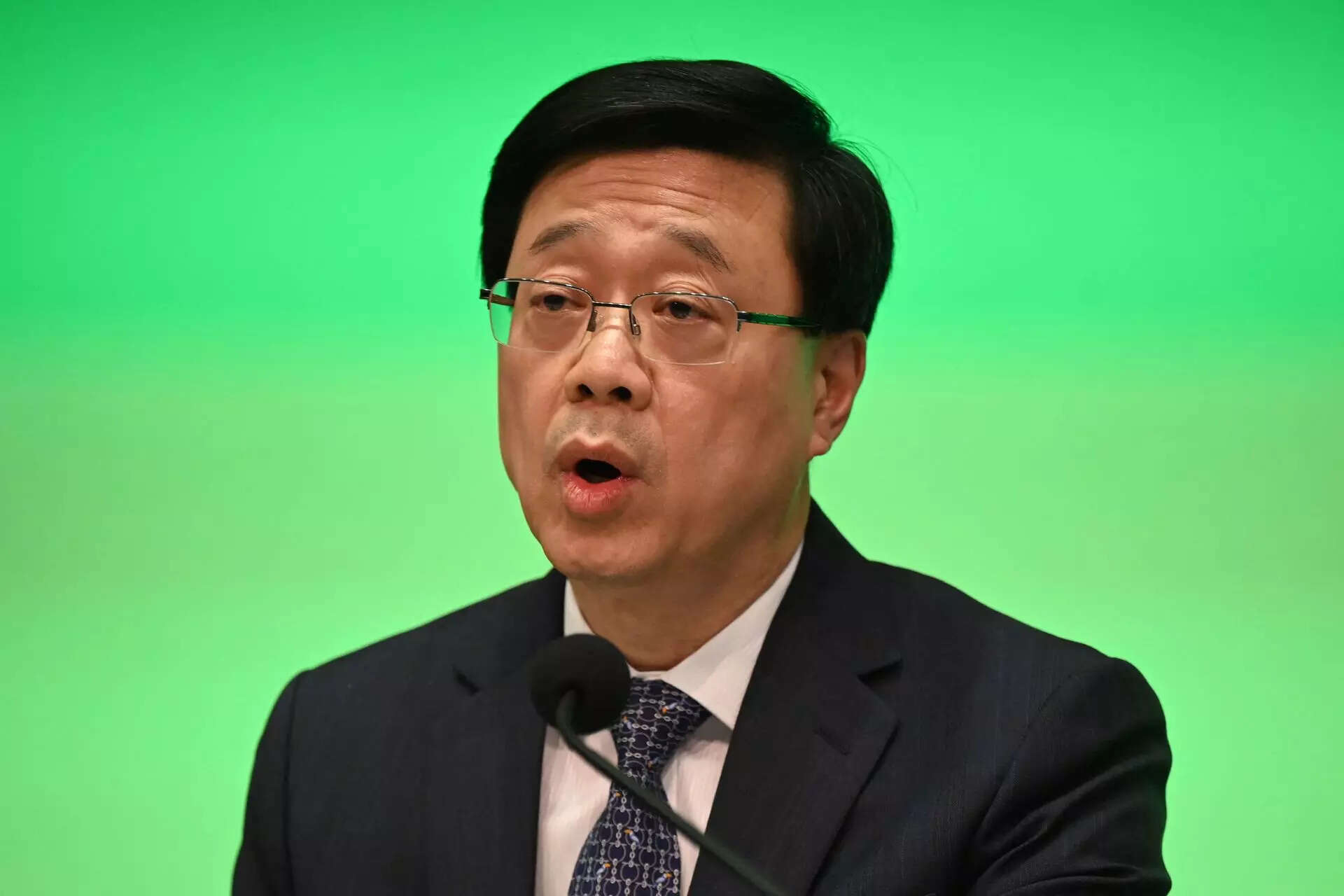 HONG KONG: Hong Kong's leader on Tuesday stepped up a campaign to shut down further democratic challenges by unveiling plans to eliminate most directly elected seats on local district councils, the last major political representative bodies chosen by the public.
Chief Executive John Lee said the proposed overhaul will reduce the proportion of directly elected seats in the municipal-level organisation to about 20 per cent — from some 90 per cent currently.
That is even lower than the level when these bodies were first set up in the 1980s, when Hong Kong was ruled by Britain.
He said the rest of the 470 seats will be filled by government appointees, rural committee chairpersons and others elected by local committees that are staffed by many pro-establishment figures.
"I do not agree that pure counting (of) election votes mean democracy," he said. "Different places have their own systems that must take into consideration all the characteristics and all the elements of that place."
The planned electoral changes are widely seen as part of Beijing's increasing control over the former British colony, which was promised autonomy when it returned to China in 1997.
Two years ago, Hong Kong already amended its electoral laws for its legislature, drastically reducing the public's ability to vote and increasing the number of pro-Beijing lawmakers making decisions for the city.
In the past, the race for the seats of the city's district representatives usually drew little international attention as the councilors mainly handled municipal matters, such as organising construction projects and ensuring that public facilities are in order.
But their councils took on importance after the city's pro-democracy camp won a landslide victory in the last poll at the height of the anti-government protests in 2019.
Many pro-democracy district councilors eventually resigned in 2021, after authorities introduced an oath-taking requirement to ask them to pledge allegiance to the city. Their mass resignations followed media reports that councilors may have to repay their wages if they are later disqualified from office, which the government had not confirmed or denied at the time.
Critics regarded the requirement as part of a broader crackdown on the pro-democracy movement after the massive protests and enactment of the sweeping national security law in 2020.
The resignations and other disqualifications had left just about one-third of the elected representatives still working in the councils, Lee said.
The next district council election is expected to take place later this year.