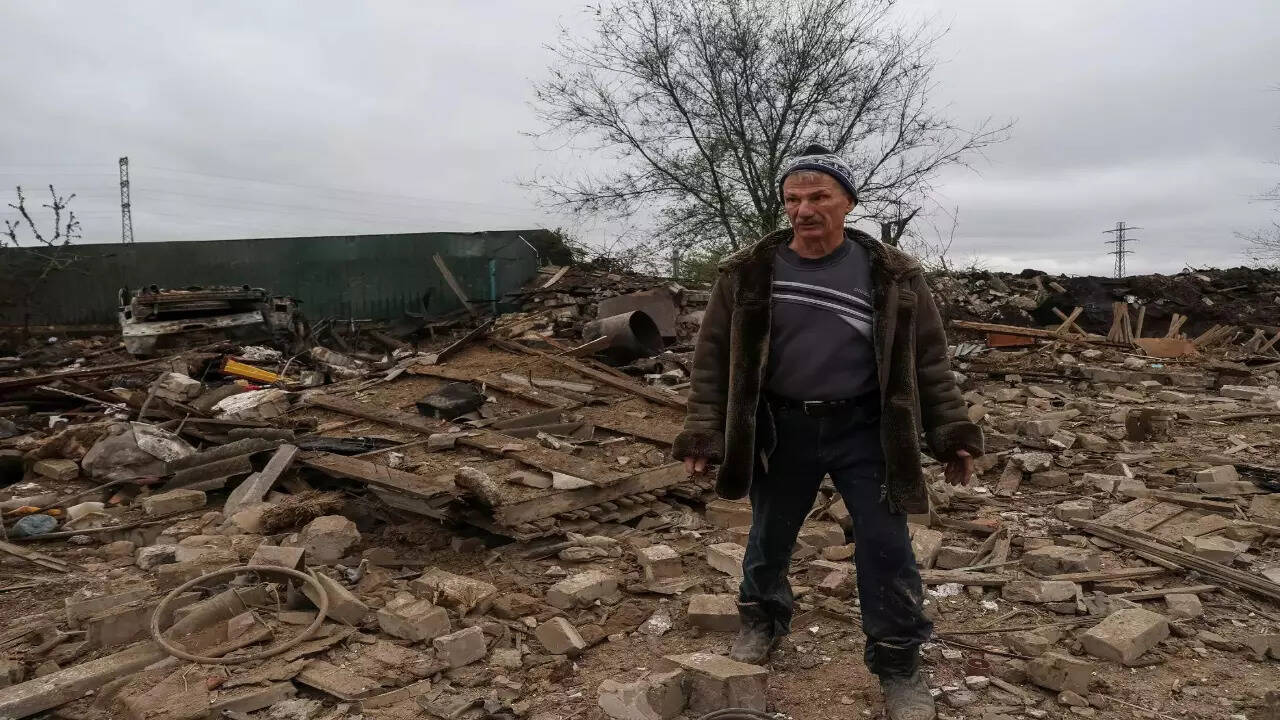 Russia unleashed a fresh volley of missiles on Ukraine overnight, causing huge blazes in a city in the east, damaging dozens of homes and wounding at least 34 people. The attack on Pavlohrad, a city and railway hub, came during the second wave of nationwide missile strikes in three days, with Moscow apparently reviving its winter tactic of longrange strikes ahead of a planned Ukrainian counteroffensive.
Mykola Lukashuk, head of the Dnipropetrovsk region council, said the attack had damaged 19 apartment blocks, 25 houses, three schools, three kindergartens and several shops. The 34 wounded included five children. Russia's defence ministry said its forces had struck using high­precision long-range air and sea­based missiles against "Ukraine's military ­industrial facilities".
Damage appeared to be limited elsewhere in Ukraine, after air raid sirens sounded for hours through the night. Ukraine said it shot down 15 of 18 incoming cruise missiles. Officials in Kyiv said there were no reports of civilian casualties or damage there. The energy ministry said attacks had significantly damaged electricity distribution points in the southern Kherson region and central ­eastern Dnipropetrovsk region.
The attacks came just three days after Russia killed 23 civilians in a high­rise apartment building in the city of Uman with a missile, part of its first big countrywide volley of air strikes in nearly two months. Both sides have reported escalating attacks in recent days. The flurry of strikes could signal the start of a shift in a conflict that has for months settled into a grinding war of attrition, with tens of thousands of soldiers killed and wounded in heavy fighting across eastern Ukraine but little territory being gained by either side.