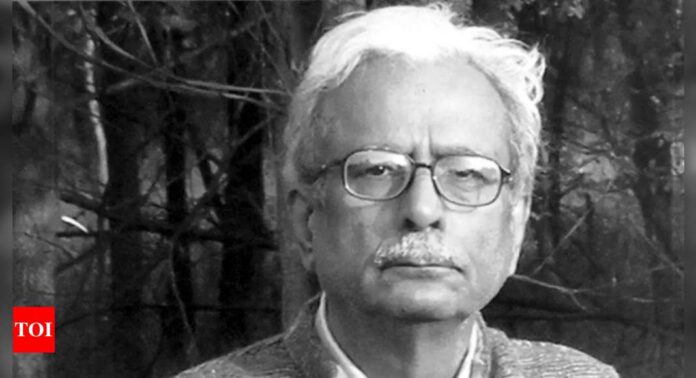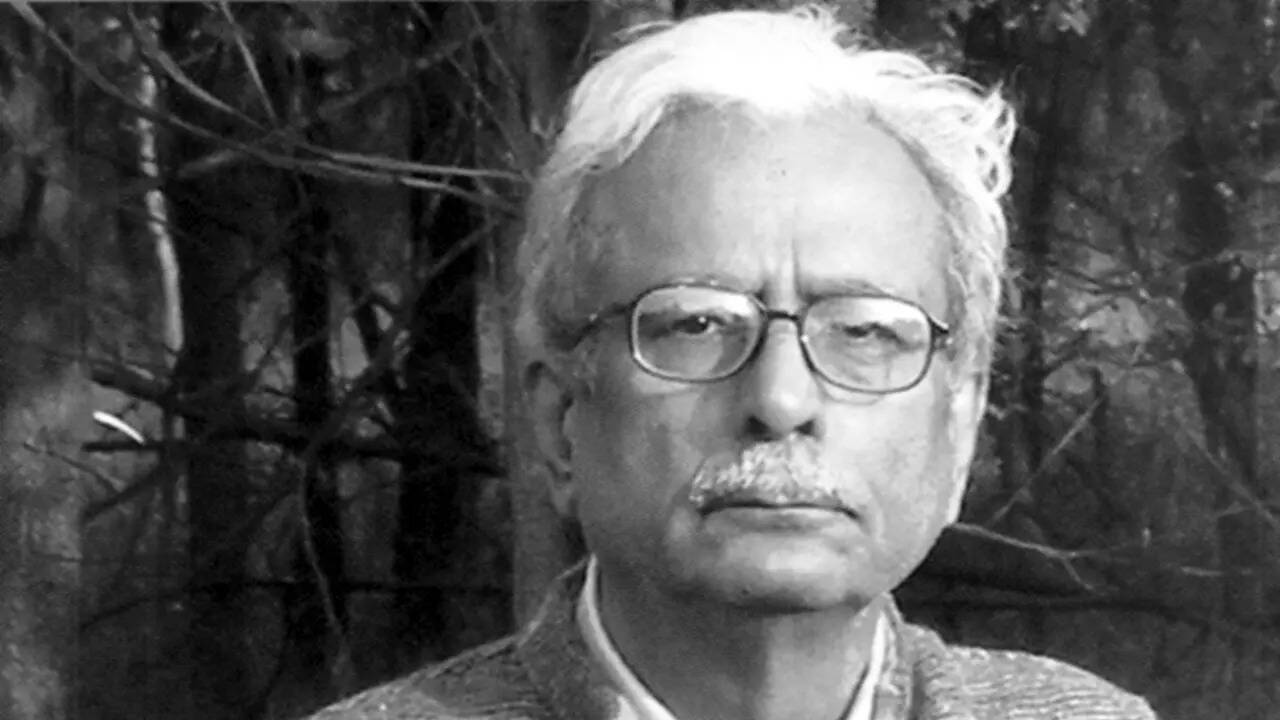 NEW DELHI: Vinod Kumar Shukla, among the most distinctive and distinguished of contemporary Hindi writers, will receive the 2023 PEN/Nabokov award for achievement in international literature, a press release by PEN America said.
The award, to be presented on Thursday, "is conferred annually to a living author whose body of work is of enduring originality and consummate craftsmanship," the release said.
Born in Rajnandgaon in what's now west Chhattisgarh, the 86-year-old writer's most acclaimed works include Naukar Ki Kameez (The servant's shirt) which was adapted by auteur Mani Kaul into a feature film in 1999. Raipur-based Shukla also received the Sahitya Akademi award the same year for his novel, Deewar Mein Ek Khidki Rehti Thi (A window lived in the wall).
"Shukla's prose and poetry are marked by acute, often defamiliarising, observation. The voice that emerges is that of a deeply intelligent onlooker; a daydreamer struck occasionally by wonder. Writing for decades without the recognition he deserves, Shukla has created literature that changes how we understand the modern," the judges panel said.
A post-graduate in krishi vigyan (agricultural science) from Jabalpur, Shukla's first poetry collection was published in 1971. "Reading his poems leaves you enriched and improved as a human being," said Satyanand Nirupam, editorial director, Rajkamal Prakashan.
The writer's "singular literary style often breaks with convention, earning comparisons to magical realism that only partly capture his striking originality. Renowned for bringing the marvelous to the ordinary, in his intimate evocations of rural and small-town life and his interrogation of modern aspirations Shukla offers readers something universal," the Pen America release also said.
Shukla's reputation has grown incrementally over the decades and his books have been translated into several languages, including Italian. His language and craft has influenced a new generation of writers, said Nirupam, who recalled that the author's Facebook Live during the 2020 Covid lockdown was watched by a staggering 18,000 viewers.
Sahitya Akademi recipient poet Anamika says, "Vinod Kumar Shukla is a poet of the absolute minimum. His minimalist craft believes in holding the reader's arm, drawing him to the corner to engage him in an intimate chitchat… In one of my favourite poems he shares with the reader the experience of hand holding that casually happens between a man who almost collapses on the road in a fit of depression and a stranger who sees him collapse ,and the final line says, "Main usey nahin janta tha par uskey hath badhane ko janta tha" ( I knew him not but of course knew the meaning of reaching out"). This bond operating quietly between strangers keeps us all going and the beauty of the craft in poems like these lies in capturing the situational irony in a flash."
Founded in 1922, PEN America, a non-profit organization, is headquartered in New York. "Our mission is to unite writers and their allies to celebrate creative expression and defend the liberties that make it possible," the organisation's website says.
"With this award, the 2023 PEN/Nabokov Award for Achievement in International Literature acknowledges a writer as well as a tradition, or traditions, of anomalousness in literature without which we cannot fully grasp our history or inhabit our present," the judges panel further noted.
Writer Amit Chaudhuri, Iranian-American writer and journalist Roya Hakakian and Ethiopian-American Maaza Mengiste were the judges.
Eminent playwright Erika Dickerson-Despenza will receive the 2023 PEN/Laura Pels International Foundation for Theater Award.