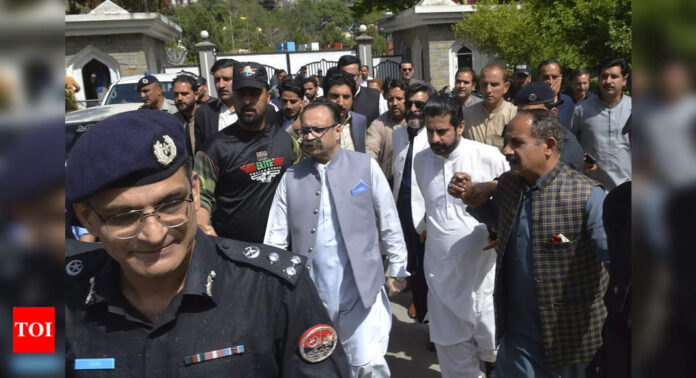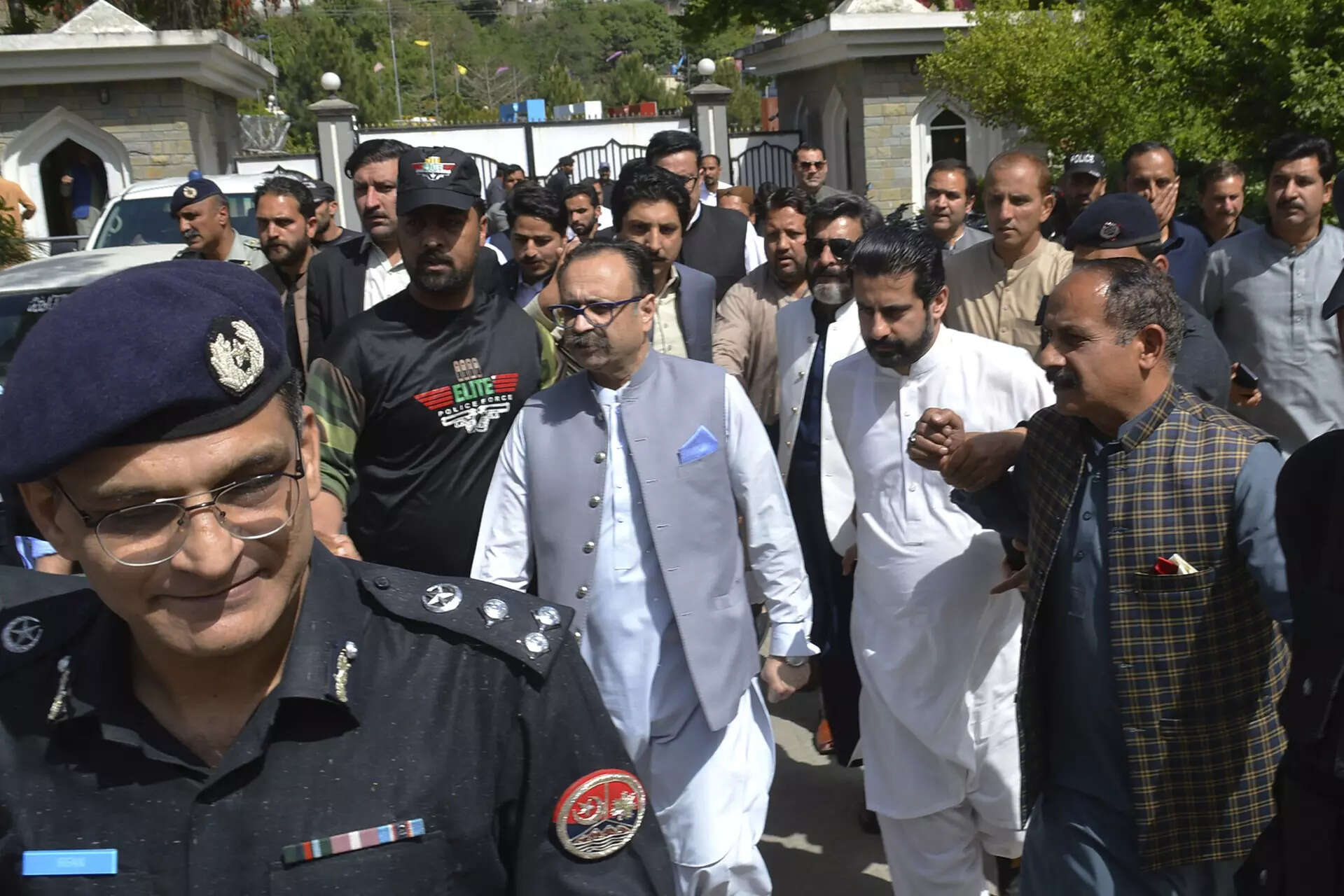 ISLAMABAD: In a major setback to the Imran Khan-led Pakistan Tehreek-i-Insaf, a full bench of the "high court" in Pakistan-occupied Kashmir disqualified on Tuesday the region's "prime minister", Sardar Tanveer Ilyas, from being a member of the legislative assembly for contempt.
Following the verdict, Ilyas has ceased to hold office and the legislative assembly will have to elect a new one. He has the right to appeal the decision in the "supreme court" in PoK.
Over the weekend, Ilyas, at a function in Islamabad, had blamed the judiciary for affecting the functioning of his government and interfering in the domain of the executive through the grant of stay orders.
On Monday, the court had served notices to Ilyas to explain his position with regard to his "derogatory remarks about the superior judiciary in his speeches at public meetings".
The notices, served through his principal secretary, asked Ilyas to separately appear before the high court and the SC on Tuesday.
Ilyas appeared before the high court in the morning, where a full bench, led by Justice Sadaqat Hussain Raja, conducted the hearing. During the proceedings, three clips featuring Ilyas were played, following which he said: "I apologise unconditionally if any of my words have hurt the judges. I place myself at the mercy of the court."
The court subsequently rejected his apology and sentenced him till the rising of the court.
In its written order, the court said it was made aware through social media that Ilyas was "continuously using derogatory statements against the superior judiciary".
The order said that Ilyas had admitted to the remarks and also refrained from submitting "any other objection or reply" in response to the notice issued.
The order said that since Ilyas had been "punished by the court", he stood disqualified from being a member of the legislative assembly and from holding any public office for two years.
After his disqualification, Ilyas approached the region's "SC" where he again tendered an apology for his remarks. The "SC", however, adjourned the hearing for two weeks.
Commenting on the development, PTI leader Fawad Chaudhry said respecting the decision of the courts was necessary. "This country cannot be run by destroying the judicial system," he said, while expressing the hope that Ilyas would be given relief. Fawad also said that Pakistan PM
Shehbaz Sharif
should learn a lesson from the court's decision.