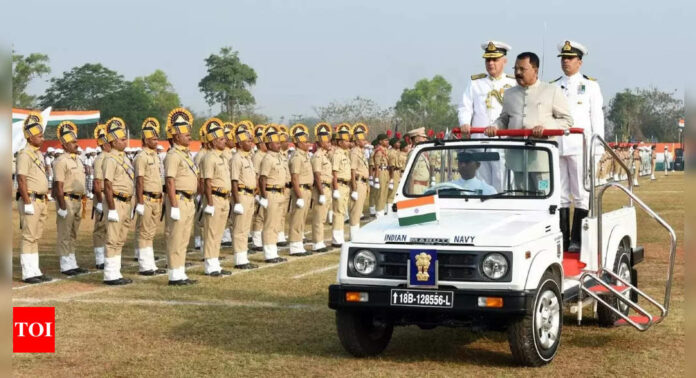 PANAJI: Goa governor P S Sreedharan Pillai took strong exception to the BBC documentary on Prime Minister
Narendra Modi
, saying it was a "malicious act" and "an insult" to the country.
"A character assassination of the PM amounts to an insult and malicious act against the state, our nation, that is why I would like to say that the BBC's attempt is not good," he said. "The BBC is not an independent body and is answerable to the British parliament."
He added the country's law provides justice, liberty, equality and fraternity to all its citizens. "Despite political differences, we should collectively, as a nation, be able to defend any attempt to attack or destroy the sovereignty of our nation. Such attempts should not be dealt with lightly, but ought to be given fitting replies," Pillai said.
He said sovereignty is always supreme and absolute, an "uncontrollable power" by which an independent state is governed.
The governor reiterated the need to safeguard sovereignty, which he said, is a challenge before Indians. He said the diversity and vibrancy of our democracy is appreciated worldwide.
"It is this spirit of unity and of being one nation which is celebrated every year as Republic Day," he said, after unfurling the tricolour and taking the salute at the Republic Day celebrations at Goa University ground, Taleigao, on Thursday.
Pillai said Goa has been selected for hosting some G20 events, and this would provide the state an opportunity to portray its rich culture and hospitality. "The event in the state, which is the most preferred tourist destination in the country, will provide a major boost to the state's economy," he said.