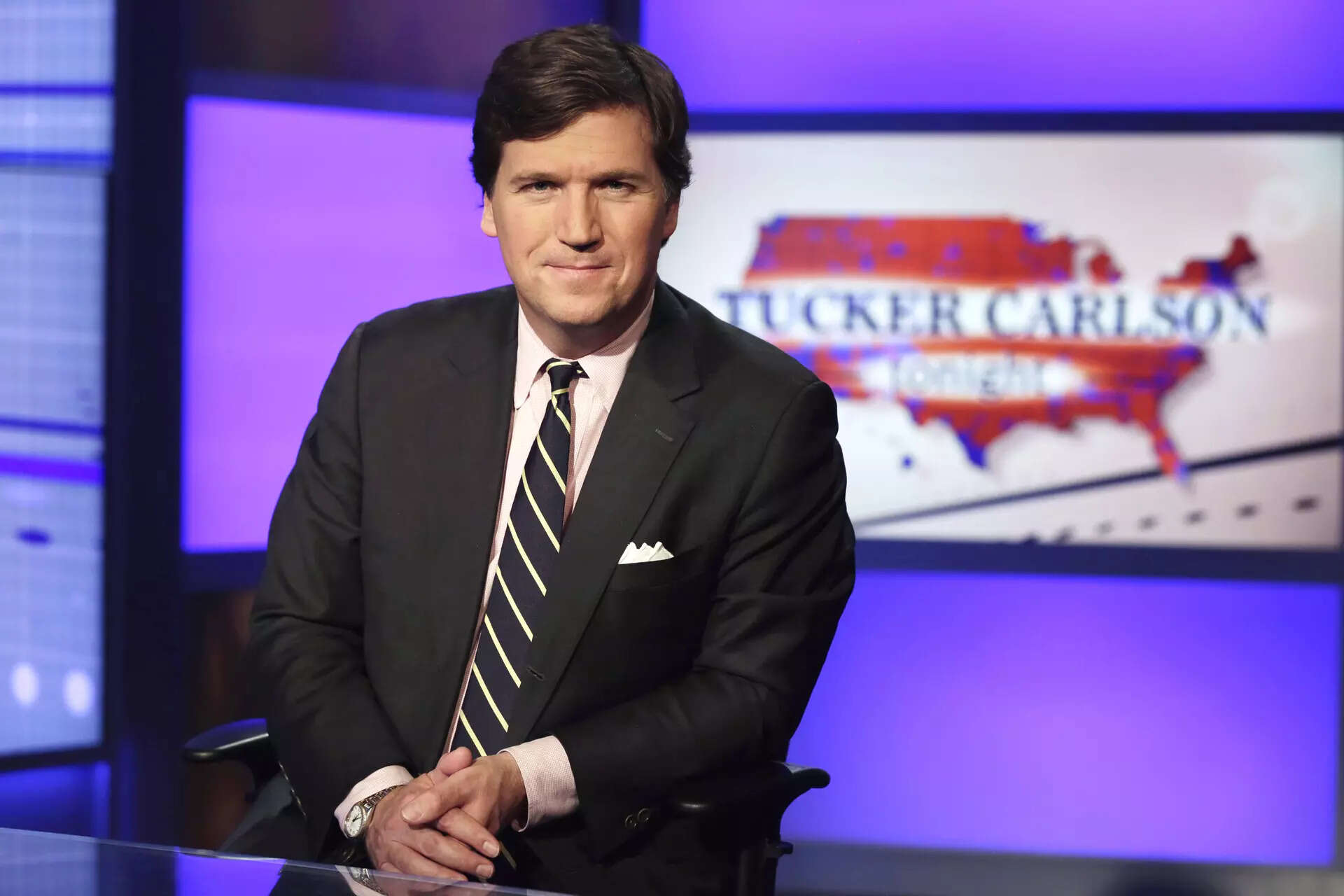 Fox News
Media and top-rated host
Tucker Carlson
have agreed to part ways, the media company said, less than a week after it and its parent Fox Corp settled a defamation lawsuit by Dominion Voting Systems for $787.5 million.
Carlson was expected to be a key witness in the trial centering around Fox's false claims that the 2020 presidential election had been manipulated in favor of Democrat Joe Biden.
Carlson's prime-time show, "Tucker Carlson Tonight," had been the highest-rated cable news program in the key 25-to-54 age demographic, regularly attracting more than 3 million nightly viewers. Fox is the most-watched U.S. cable news network.
"We thank him for his service to the network as a host and prior to that as a contributor," Fox News said in a statement. Carlson's next move was unclear.
Fox shares dropped sharply on the news, and were last off 3.8% in active trading.
The settlement with Denver-based Dominion averted a lengthy trial that would have put Fox's content and operations front and center. The company still faces additional legal battles, including a $2.7 billion suit from voting technology company SmartMatic as well as a lawsuit from a former producer who said Fox coerced her testimony in the Dominion case.
Dominion had alleged that statements made on Carlson's show after the 2020 election were defamatory, saying messages between the media personality and his team were proof they knew that claims Dominion's ballot-counting machines were used to manipulate the presidential election in Biden's favor were false.
In 2021, Fox canceled "Lou Dobbs Tonight" just after the longtime host was named in the SmartMatic lawsuit.
Carlson's last program was April 21, the company said in the statement. It said that "Fox News Tonight" will air live at 8 p.m. EST starting today as an interim show helmed by rotating Fox News personalities until a new host is named.
After the announcement of Carlson's departure from Fox News, a spokesperson for former US President Donald Trump tweeted: "Fox News is controlled opposition." Trump, who lost to Biden, gave an interview to Carlson earlier this month that aired on Fox News.
Republican U.S. Representative Lauren Boebert, who has been a staunch Trump supporter, was quick to back Carlson. "I stand with Tucker Carlson!" she tweeted shortly after the news broke.