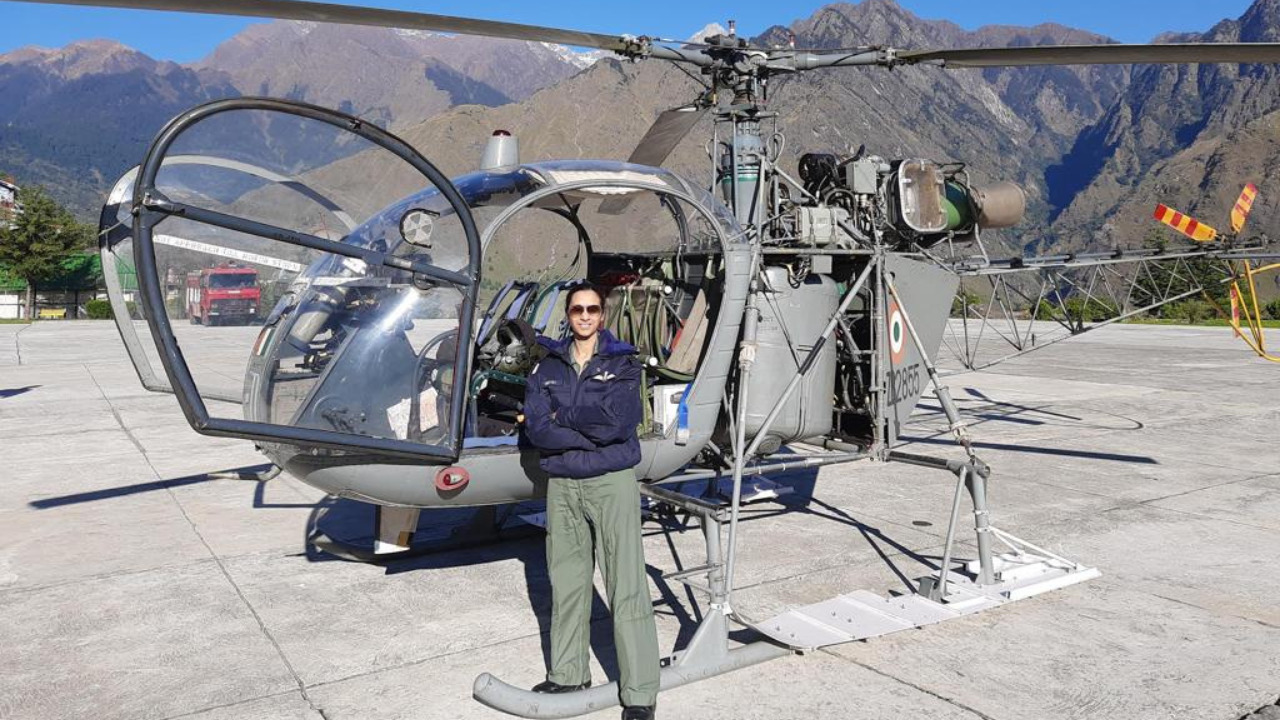 NEW DELHI: Group Captain Shaliza Dhami is now all set to take over the command of a frontline combat unit facing Pakistan in the western sector, the first woman to do so in the IAF, even as 18 women officers are now soaring high in supersonic jets as fighters pilots in the force.
Shattering yet another glass ceiling in the overwhelmingly male-dominated environs of the armed forces, Group Captain (equivalent to Colonel in the Army) Dhami will take over the reins of a Pechora surface-to-air missile squadron in Punjab on March 27.
Commissioned into the IAF as a helicopter pilot in 2003, Group Captain Dhami is a QFI (qualified flying instructor) on Cheetah and Chetak choppers with over 2,800 hours of flying experience.
"Before being selected by the IAF as the first woman ever to take command of a frontline combat unit, she also served as the flight commander of a helicopter unit in the western sector. She has also been commended by the air officer commanding-in-chief on two occasions," an officer said on Tuesday.
There are now 18 women flying fighters like MiG-21s, MiG-29s, Sukhoi-30MKIs and even the spanking new Rafales in the IAF, while the Navy has deployed around 30 women officers on frontline warships. There are also over 145 women helicopter and transport aircraft pilots in the IAF, Army and Navy.
Group Captain Dhami's selection to command a combat unit comes at a time when 108 women have also been approved for promotion to the Colonel (select) rank for the first in "combat-support arms" and services like the Corps of Engineers, Signals, Ordnance, EME and other such branches after getting permanent commission in the Army, as was first reported by TOI in January.
"Apart from some who have low medical category or have expressed their unwillingness, many of them are progressively taking command of their units. Of them, around 50% are deployed in the highly-operational Northern and Eastern Commands," another officer said.
While women are still not allowed to join the infantry, armoured corps and mechanized infantry, the Army is now moving ahead to commission women officers in the Regiment of Artillery, which has over 280 units handling a variety of howitzers, guns and multiple-launch rocket systems, as was first reported by TOI.
While women officers have been inducted into the over 14-lakh strong armed forces since the early-1990s, they number just over 3,900 (around 1,710 in Army, 1,650 in IAF and 600 in Navy) in their 65,000-strong officer cadre. There are separately around 1,670 women doctors, 190 dentists and 4,750 nurses in the military medical stream.