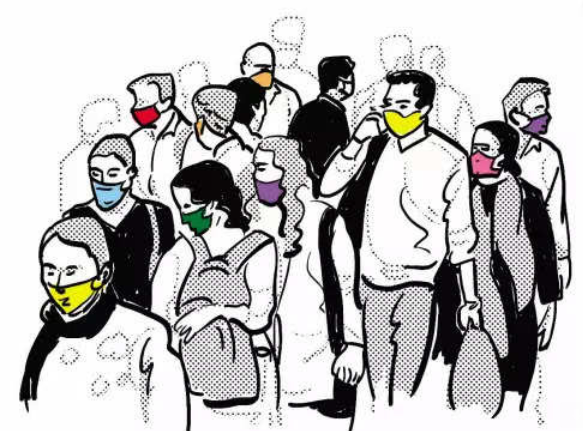 There has been an uptick in influenza-like illnesses. All of them are not the old seasonal flu or Covid-19 pandemic. The major contributory virus is influenza A H3N2 this season.
About half of all inpatients admitted for severe acute respiratory infections (SARI), as well as outpatients being treated for influenza-like illness are found to have influenza A H3N2, according to ICMR.
How serious it is
Of the hospitalised SARI patients down with influenza A H3N2, about 92% reported fever, 86% cough, 27% breathlessness and 16% wheezing.
Another 16% had clinical signs of pneumonia and 6% seizures. Ten percent of SARI patients, having H3N2 needed oxygen support while 7% required ICU care.
How it is different from common flu
Of the four — A, B, C and D — influenza viruses A and B cause the seasonal epidemics of flu, a respiratory illness, that occur every year.
Some influenza A subtypes — H1N1 (or, swine flu virus) and H3N2 — can cause more severe illnesses.
What's H3N2 influenza
H3N2 influenza viruses began circulating in humans in 1968 and have evolved substantially since.
Typically, flu seasons dominated by H3N2 activity are more severe, particularly among at-risk groups such as older adults and younger children.
At risk
A survey published in Nature shows that H3N2 virus infections produce non-neutralising H3N2 antibodies, particularly among middle-aged individuals.
The Indian Medical Association says people over 50 and below 15 are more vulnerable, and air pollution could be a precipitating factor.
Dos and Don'ts
The IMA has issued a note of caution against misuse of antibiotics amid a spike in flu cases in India.
It has said many people are taking antibiotics on their own to manage fever and coughs which can be due to the seasonal influenza.
ICMR says antibiotics should be prescribed by doctors to ensure that they are not given beyond the recommended duration.