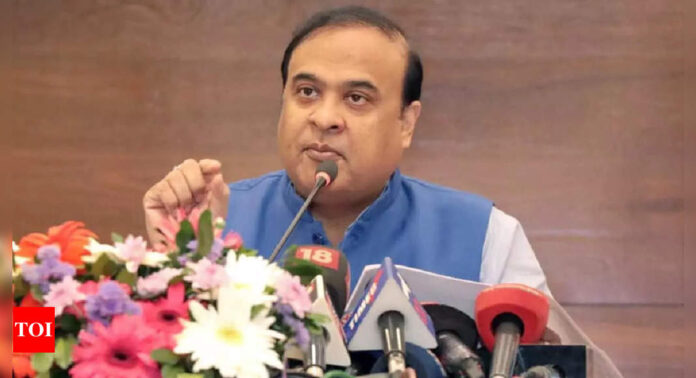 The Assam government merged on Saturday four districts that were carved out in recent years with four others. Assam had 35 districts until the merger.
"Biswanath district will be merged with Sonitpur, Hojai with Nagaon, Bajali with Barpeta and Tamulpur with Baksa," said CM Himata Biswa Sarma after the Assam cabinet headed by him approved the proposal.
Timing
This happened just a day before the Election Commission was scheduled to begin delimitation of assembly and parliamentary constituencies in Assam.
Temporary or permanent?
"This decision is not permanent. This is for a transition phase for administrative reasons and in the interest of Assam keeping in mind its future," Sarma said on Saturday.
Why
"For the greater interest of Assam and for strengthening Jati-Mati-Bheti [home, hearth and identity] as well as the administrative strength, we have decided to remerge the four districts," Sarma had explained.
"I am personally not happy, but the decision was not taken for personal or party gains. Such a harsh decision was unavoidable for the interest of the country, society and administration."
On Sunday
Sarma said that his cabinet didn't go for the district merger because of delimitation rather for administrative purposes. He, however, added that the move would impact delimitation a little but only to the benefit of the people.
The keyword

"Population should not be the only basis of the delimitation of a constituency. There should also be other criteria," said Sarma, adding his government has asked districts to control population but it has not been followed in some areas.
Fact of the matter
The EC is carrying out delimitation using 2001 Census data, which puts Hindus' population at 65% and Muslims at little under 31%.
Census-2011 showed Hindu population at 61% and Muslims at over 34%.
Sarma said the delimitation exercise might save our society and protect demographic change inside the assembly as he underlined that in this "non-political constitutional" exercise, "district boundary plays a key role, so we have to take a harsh decision".