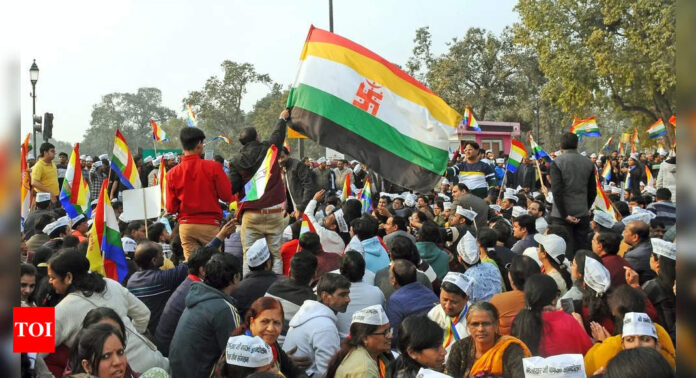 The protest

Scores of Jain community members have been protesting across the country against their prime religious shrine Sammed Shikharji in Jharkhand having been listed as an eco-tourist destination. They fear it will hurt its religious sanctity.
A Jain delegation met Union Tourism Minister Bhupendra Yadav on Thursday, following which the Centre has halted all plans and activities related to development of Sammed Shikharji in Jharkhand's Parasnath Hill.
It is about the Parasnath Hill — the highest in Jharkhand — which is the holiest place for Jains. Twenty of the 24 Tirthankaras — the supreme Jain gurus — are said to have attained moksha (salvation) here.
Lakhs of devotees of all faiths come here every year.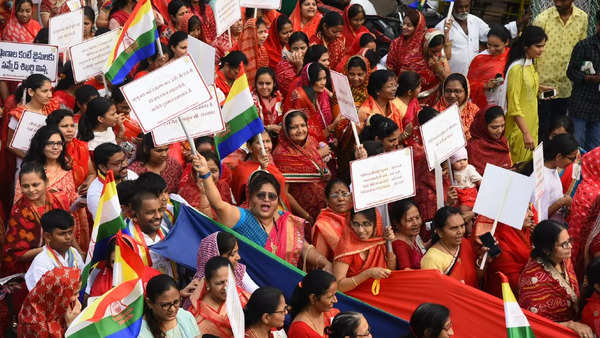 Jain community of nearby 2500 families took a peaceful rally against the Jharkhand govt
So, where's the problem?
It began in February 2019, when then-CM Raghubar Das issued a notification designating Parasnath as one of the tourist places in Jharkhand. This came months after an October-2018 tourism department order stating that the religious sanctity of Parasnath Sammed Shikharji would be maintained.
Later in August 2019, based on a Das government recommendation, the Centre notified the area around Parasnath Sanctuary as an Eco-Sensitive Zone (ESZ). This allowed conditional development work and eco-tourism in the area.
In 2021, the Hemanth Soren government unveiled a new tourism policy, identifying Parasnath Hill as a religious tourist destination.
The trigger
Complaints about "defiling" of the place, and meat and liquor consumption near the shrine triggered a protest, which starting from Jharkhand became a national phenomenon.
Jains protesters are saying "our religious place is not a tourist spot".
Government in action
In December 2022, the Soren government directed local authorities to maintain the sanctity of the place. Then the Centre wrote to the state asking it to "recommend necessary modifications for further needful action". In response, Soren wrote to the Centre on Thursday, seeking "appropriate decisions" on its 2019-notification.