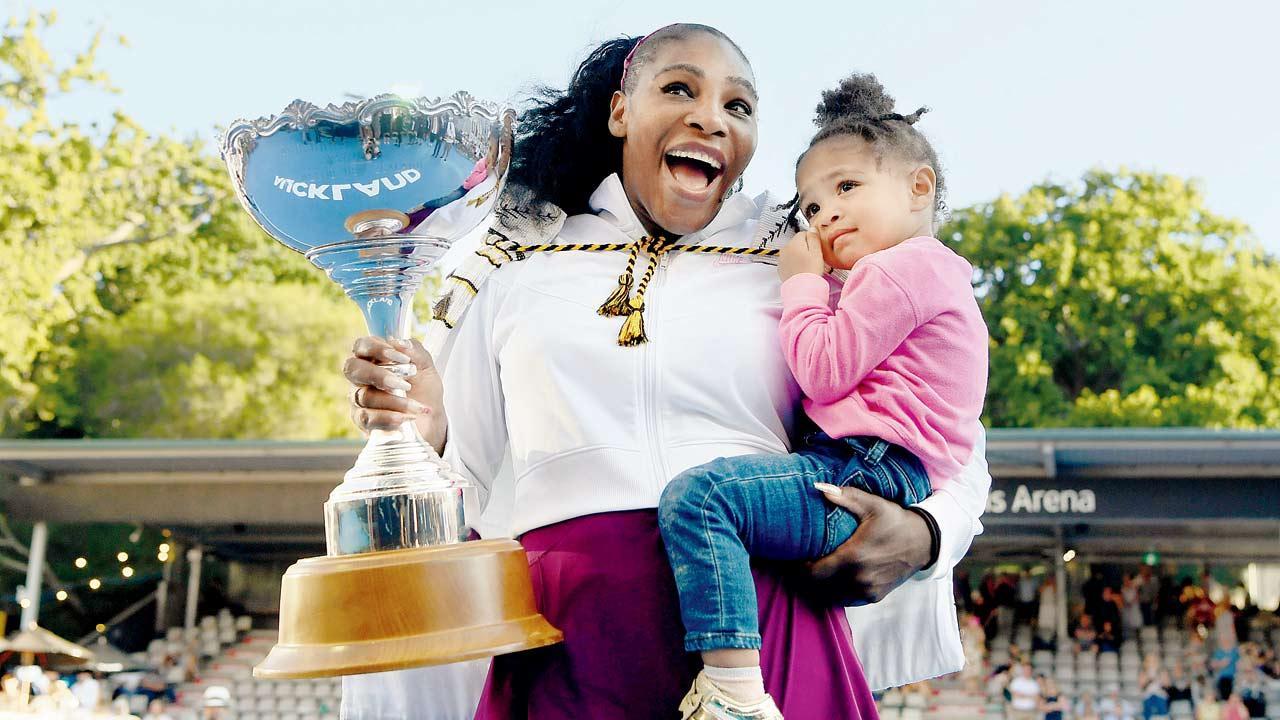 When tennis legend Serena Williams, who is mother to four-year-old Olympia, recently revealed that she experiences mum guilt, it resonated with moms across the globe. "Mum guilt is real. I always feel so guilty when I'm doing something on my own," the 40-year-old sports star said during an interview. Mum guilt or maternal guilt — which Dr Sonal Anand, psychiatrist, Wockhardt Hospitals, Mira Road, explains is common to most mothers — is the feeling of not doing enough to be the perfect parent. "When a baby is born, there are certain hormonal and bodily changes in the mother too, and emotionally she is more attuned to the requirements of the child. So, almost all mothers experience maternal guilt, especially working ones," explains Dr Anand, adding, "Because then, you're in two minds — how can I work and take care of the baby at the same time? Am I allowed to spend some time by myself? Is it okay to have someone else take care of the child?"
Behind the guilt
The guilt stems from an unrealistic, socially-defined ideal of being a "perfect mother". Sushma IR, a success coach and founder, ReFind You, points out that when it comes to working women, the seeds of guilt are sown even before one becomes a mother. "People will tell you your biological clock is ticking; there's social and family pressure. Women are generally seen as nurturers; in popular representation, women without children are looked at differently. So, the guilt starts from there," she explains. This conditioning — which creates high, self-set standards of being a good mother — follows mothers once they start returning to office or planning to resume work after pregnancy. Women second-guess themselves at every stage, trying to live up to those standards. "In case of working moms, there's also the fear of missing out on professional opportunities. There's unsolicited advice coming in from all directions, along with family expectations and their own experience of childhood — this adds to the guilt," Sushma explains. Dr Anand sums up some key factors influencing the guilt:
The family needs to form a circle of support around the mother and child
>> Lack of structured family support and the mother's relationship with her partner.
>> The mother's core beliefs on how she wants to rear her kid and manage her career.
>> Expectations from others and pressure from social media to have it all.
>> Gendered roles wherein mothers need to figure it all out.
How it manifests
Both experts reveal that maternal guilt can hold working mothers back from giving their professional lives and caregiving their 100 per cent. The fear of being sidelined in their children's lives, separation anxiety, and worrying about whether their kids are being taken care of properly and if they are doing enough as a parent often leads them to question if their careers are worth it. On the other hand, women who've taken a break after their pregnancy often wonder if they are wasting their professional talent, adds Dr Anand.
Sushma IR
Sushma elaborates that there are several physiological symptoms of maternal guilt, such as anxiety over whether the child will be close to them, being over-protective of the child, and overcompensation. Sometimes, when they compare themselves to other colleagues, who might be able to put in more hours, mothers often start questioning their professional commitment and skills, too, the coach tells us. "Some women experience intense weeping, loss of appetite and being in a depressive state. The guilt can lead to resentment against their own child, too."
Dr Sonal Anand
The way ahead
>> Dr Anand and Sushma stress on the need for mothers to be easy on themselves.
>> When mothers have access to a sounding board with a non-judgmental person, then it's easier for them to process negative feelings and recognise what they truly want, but when they don't have that kind of support, the guilt is compounded.
>> Women need to understand that they don't need to be the ones figuring it all out by themselves; it's okay to delegate and seek help to raise a child.
>> When the woman is doing that, her support system — partner, parents, in-laws, friends and colleagues — need to understand that it is difficult for her. They need to be there for her, have more patience with her, and be empathetic.
>> Don't be in a haste to make the decision to resume work. Take your time if possible, and don't compare yourself to others.
>> Women, especially mothers, often forget to evaluate their mental health. Ensure some me-time, practise meditation and keep yourself physically fit.
>> Speak to the child, depending on their age, about why you have to go to work or will be away. Children appreciate this. It will give both the kid and the mother the confidence to deal with the situation.
'A constant tussle'
When Amrita Patil Pimpale, founder, Echoing Healthy Ageing, had her first kid in 2015, she had just set up her enterprise. "My plan was to go back to work in a few months, but I couldn't. I thought, how could I go to work when he's so small? I loved working but I couldn't; my business collapsed." Pimpale notes that moms are expected to be around the child when they are small, which isn't the case with the other gender, although fathers are more hands-on today. "No matter how great your support system is, it does not feel enough. The guilt pulls you back. The other guilt — of not working — is equally bad. It's a const-ant tussle. The only thing I tell myself is that you're doing the best. At the end of the day, your mental health is important."
'Can't overcome it'
Priyanka Rajpurkar, who works at a speciality chemical firm, believes it's important for her to work to set an example to her one-year-old daughter. Her in-laws look after her daughter when she and her husband are at work. However, there's no escaping the mom guilt. "I don't think moms actually overcome it. You keep thinking that nothing's better than you being there for them," she reasons, adding, "Sometimes, you want to put in more hours at work, but you can't take advantage of your in-laws; that won't happen in case of a man."