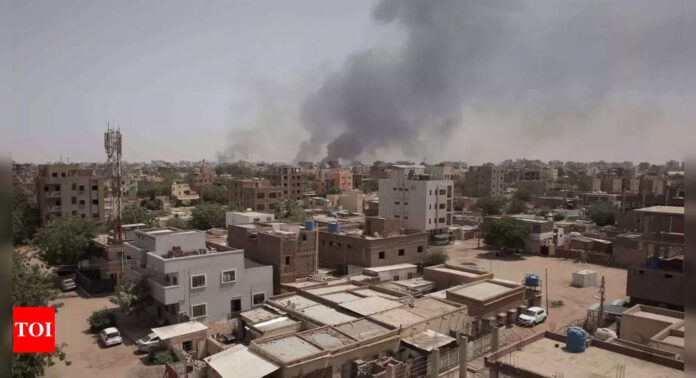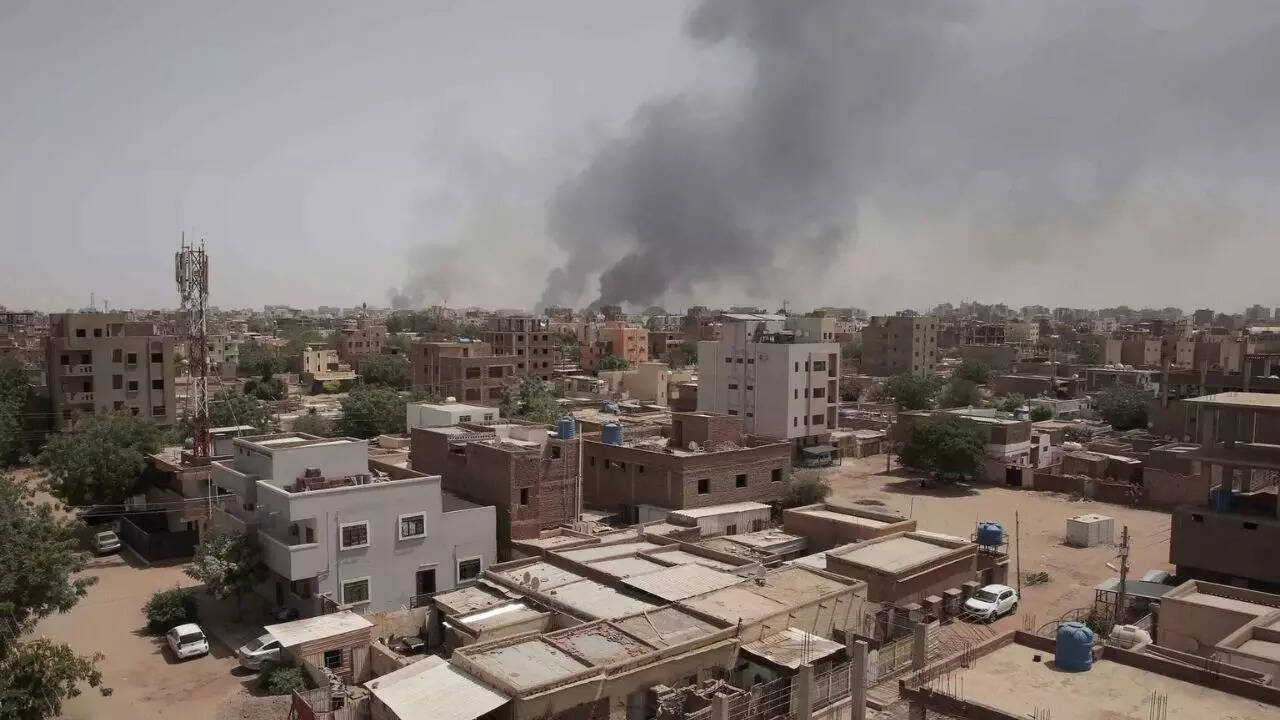 KHARTOUM: The US military evacuated American embassy officials from
Sudan
's capital early on Sunday, starting an exodus of foreign diplomats amid continuing violence as rival military leaders battled for control of Africa's thirdlargest country.
As gunfire again echoed through Khartoum and fighter jets roared above, foreigners also fled the capital in a long UN convoy, while millions of frightened residents hunkered down inside their homes, many running low on water and food. Across the city of five million, army and paramilitary troops have fought ferocious street battles since April 15, leaving behind charred tanks, gutted buildings and shops that have been looted and torched. More than 420 people have been killed and thousands wounded, according to UN figures.
The White House announced extraction of its citizensin an overnight statement from President Biden. "Today, on my orders, the US military conducted an operation to extract US government personnel from Khartoum," Biden said, referring to the Sudanese capital. Biden added the US was temporarily suspending operations at its embassy in Khartoum. US officials said special forces using aircraft including MH-47 Chinook helicopters swept into battle-stricken Khartoum on Saturday from aUS base in Djibouti, spending just one hour on the ground to bring out fewer than 100 people.
Britain, France and the Netherlands also said they had moved to evacuate their nationals and diplomatic staff. As peopleattempted to flee the chaos, countries began landing planes and organising convoys in Khartoum to pull out their nationals. Some foreign citizens were even injured. Gunfire rang out across the city and dark smoke hung overhead. Thewarring sides accused each other of attacking a French convoy, both saying one French person was wounded. France's foreign ministry did not comment. A French diplomatic source said a French plane carrying around a hundred people including other nationalities had taken off and was due to land in Djibouti, and a second plane with a similar number was due to take off shortly. Therisks were also evident in army accusations that the RSF paramilitary group looted a Qatari convoy heading to Port Sudan. In separate incidents, an Iraqi citizen was killed during clashes and Egypt said one of its diplomats had been wounded.
The efforts to extract foreign residents frustrated some Sudanese who felt the rival factions showed less concern for the safety of locals.
"Seeing the foreigners leave made me upset because I see there's some groups that were helped by the army andRSF, meanwhile we keep getting hit," said a local.
Ger many said it had landed amilitary plane in Khartoum but that the evacuation operation would take some time, while Italy said it was bringing out some nationals later on Sunday. The evacuation of the first EU diplomats from Sudan was also under way on Sunday with help from France, one of the bloc's top officials said. Ghana, India and Libya said they were working to bring home their people. Canada suspended its consular services in Sudan on Sunday, saying a rapidly deteriorating situation has made it impossible to safeguard the safety and security of its staff in Khartoum. Canadian diplomats will temporarily work from a safe location outside of the country, Global Affairs Canada said. British PM Rishi Sunak said the country's armed forces has evacuated diplomatic staff and their family members.