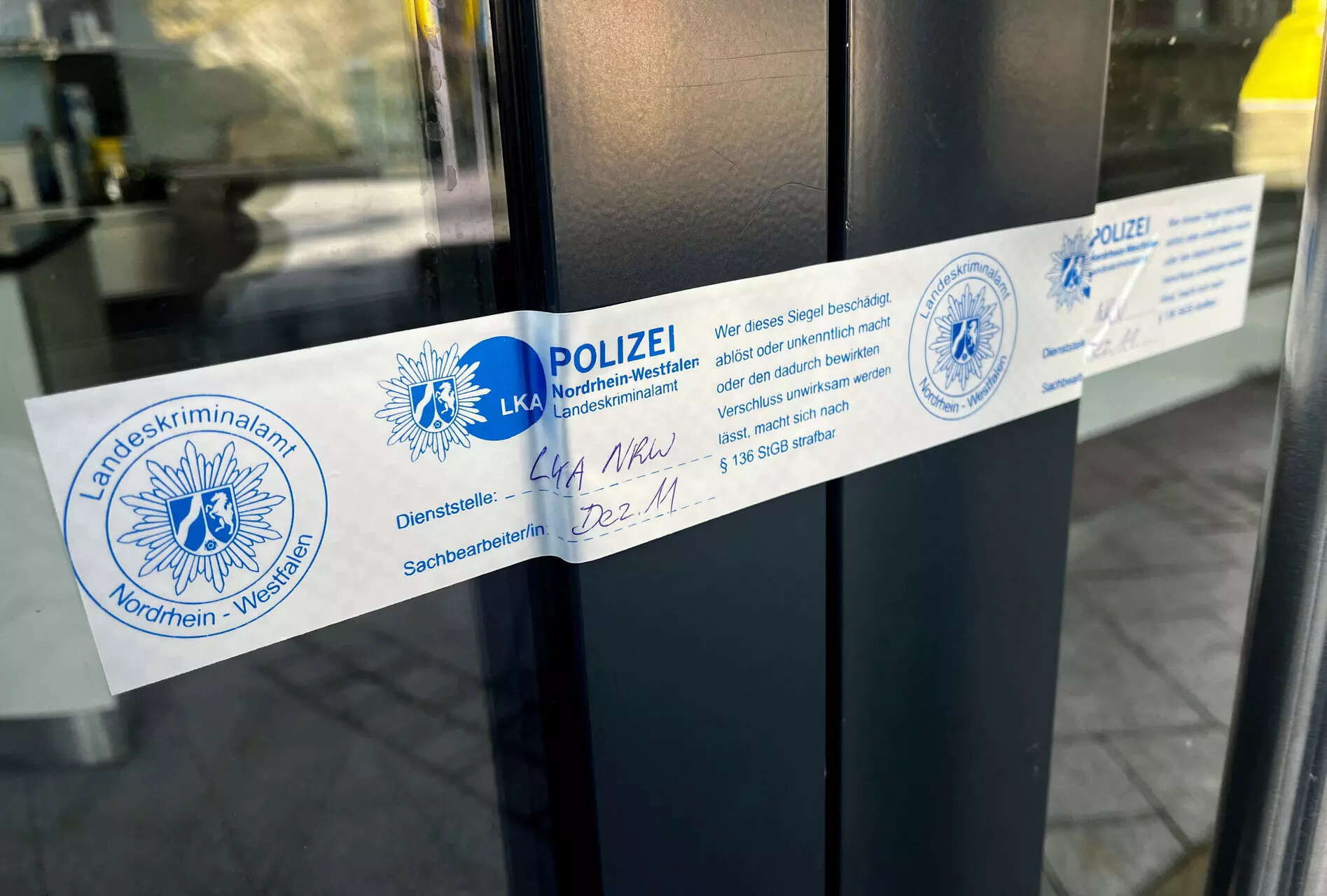 BERLIN: Police made dozens of arrests across Europe as part of a "wide-scale" operation against the notorious Italian 'Ndrangheta mafia, officials said Wednesday.
Authorities in Italy, Germany and Belgium were due to provide more details on the raids at separate press conferences later Wednesday.
In Germany, hundreds of officers carried out raids in five parts of the country, regional prosecutors said in a statement, adding that operations also took place in Belgium, France, Italy, Portugal and Spain.
Thirty people were arrested in Germany alone as dozens of apartments, houses and offices were searched.
"The suspects are accused, among other things, of money laundering, organised tax evasion, organised fraud and narcotics smuggling," the regional prosecutors said in a joint statement.
The 'Ndrangheta is Italy's most powerful and wealthy mafia, controlling the bulk of cocaine flowing into Europe. It operates in more than 40 countries around the world.
It has successfully expanded well beyond its traditional domains of drug trafficking and loan sharking, now using shell companies and frontmen to reinvest illegal gains in the legitimate economy.
Investigators in Italy's Reggio Calabria on Wednesday identified 108 suspects as part of the case, for alleged crimes including mafia association, international drug trafficking and weapons trafficking.
A spokesman for the Belgian federal prosecutor's office said it had launched the European investigation and had been working on the case for "four, five years", in cooperation with other EU states.
Around 20 raids were carried out in Belgium alone.
In North Rhine-Westphalia, Germany's most populous state, police detained 15 suspects, while raiding 51 properties.
In the southern state of Bavaria, police were investigating eight people, including four who were arrested.
Another 11 suspects were picked up in the states of Thuringia and Rhineland-Palatinate, while two men sought in Saarland were detained in Italy.
Based in Calabria, the region that forms the tip of Italy's boot, the 'Ndrangheta is considered one of the world's most powerful crime syndicates due to its grip on the cocaine import market.
It has extended its reach across all parts of the world, and it has long surpassed Sicily's Cosa Nostra as Italy's biggest mafia organisation.
Its presence in Germany was confirmed in 2007 when six people were killed outside a pizzeria in the town of Duisburg.
The victims were rival clan members killed as part of a long-running feud between families from the town of Calabria's San Luca, home to the Giorgi family.
Late last month Italian authorities announced the arrest of a top boss of the 'Ndrangheta mafia after almost five years on the run, who featured on the police's list of most dangerous criminals.
Pasquale Bonavota, 49, had been wanted since November 2018, after escaping an arrest warrant for homicide and mafia association issued by a magistrate in Calabria, in southern Italy.
Bonavota is considered the brains of the 'Ndrangheta's Bonavota clan, which includes his two brothers, based in the Sant'Onofrio area of the Calabrian province of Vibo Valentia.
He was described as being a leader who "took the most important decisions" along with other top 'Ndrangheta bosses, and "looked after the interests of the association in the Rome area and in the gambling sectors and drug trafficking".
The arrest of Bonavota came three months after the high-profile capture of Sicilian mafia boss Matteo Messina Denaro.
The Cosa Nostra boss had been a fugitive for 30 years.