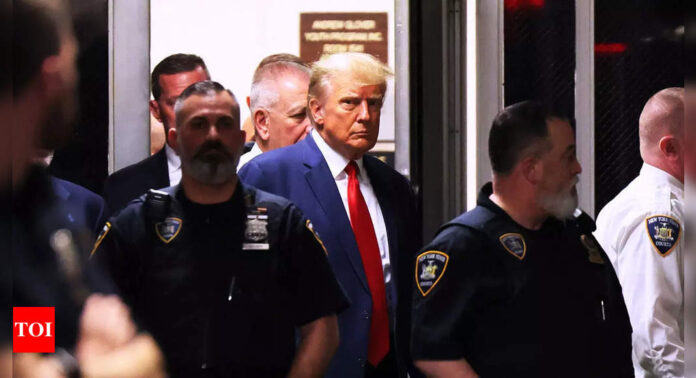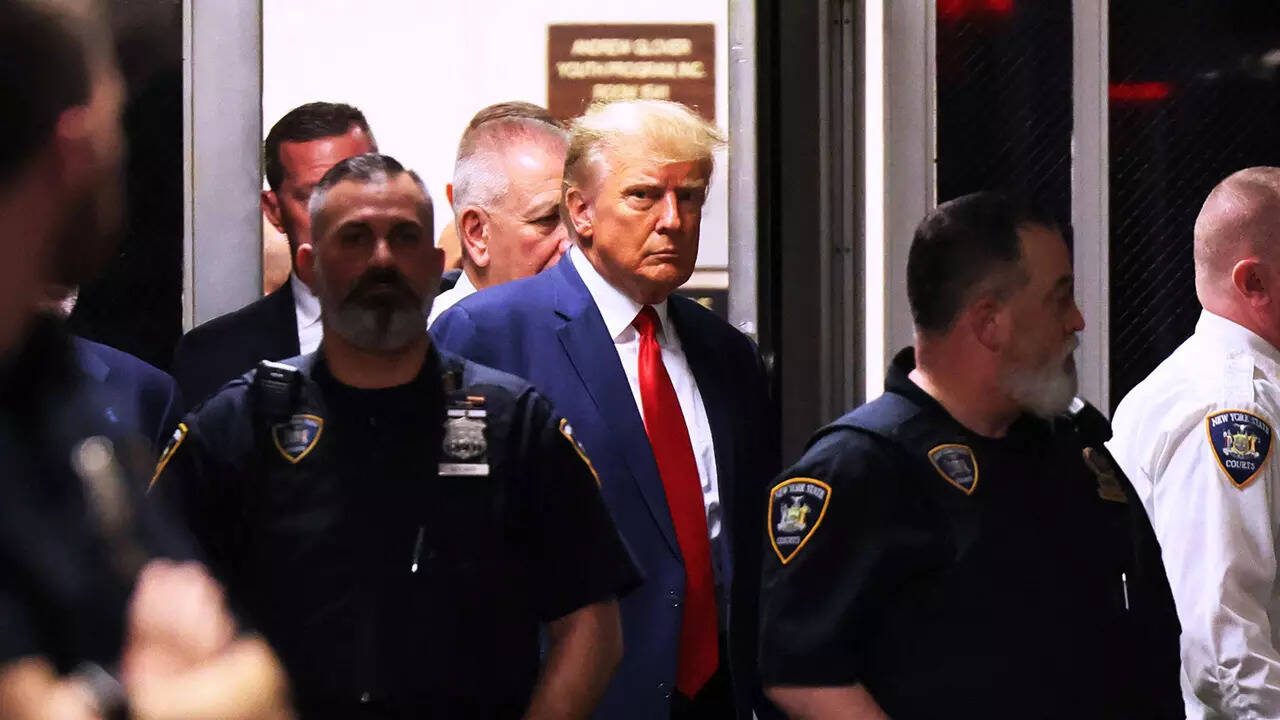 NEW YORK: Former US President
Donald Trump
was expected to visit the offices of New York's attorney general on Thursday for his second deposition in a legal battle over his company's business practices.
The Republican was scheduled to meet with lawyers for attorney general
Letitia James
, who sued Trump last year. Her lawsuit claims Trump and his family misled banks and business associates by giving them false information about his net worth and the value of assets such as hotels and golf courses.
The lawsuit is unrelated to the felony criminal charges filed against Trump by the Manhattan district attorney, which led last week to his historic arraignment, the first for a former president.
Trump and his lawyers have said the Democrat's lawsuit against him is politically motivated and legally baseless. He and the company have denied doing anything wrong. James declined to answer a question about the planned deposition at a news conference on an unrelated matter Wednesday.
Trump previously met with James' lawyers on August 10, but refused to answer all but a few procedural questions, invoking his Fifth Amendment protection against self-incrimination more than 400 times.
"Anyone in my position not taking the Fifth Amendment would be a fool, an absolute fool," he said in the session, which was recorded on video and later released publicly. Trump predicted a "renegade" prosecutor would try to make a criminal case out of his answers, if he gave them.
"One statement or answer that is ever so slightly off, just ever so slightly, by accident, by mistake, such as it was a sunny, beautiful day, when actually it was slightly overcast, would be met by law enforcement at a level seldom seen in this country, because I've experienced it," he said.
A trial for the lawsuit is scheduled for October.
It is unclear whether Trump might answer any questions in his second deposition, which will be conducted in private if it takes place as planned.