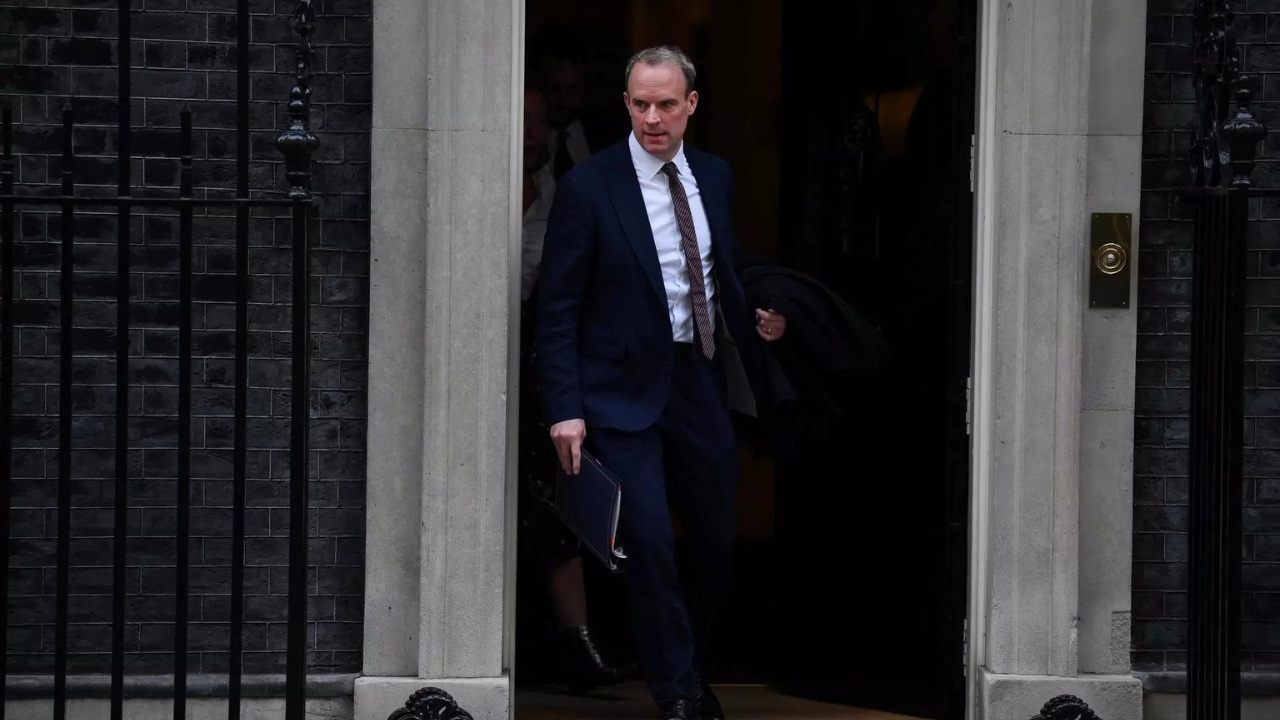 LONDON
: UK deputy prime minister Dominic Raab resigned on Friday, a day after a report was submitted into bullying allegations.
Raab dismissed the allegations in his resignation letter and said, "duty bound to accept the outcome of the inquiry".
"Dismissed all but two of the claims levelled against me," he added.
Raab also denied claims he belittled and demeaned his staff and said he "behaved professionally at all times," but had said he would resign if the bullying complaints were upheld.
Raab, 49, was first elected to Parliament in 2010 and has served in senior government posts including justice secretary and foreign secretary. Appointed deputy prime minister under Boris Johnson, he briefly took charge of the government when Johnson was hospitalized with Covid-19 in April 2020.
UK Prime Minister Rishi Sunak on Thursday reviewed a long-awaited report he received on whether his top deputy bullied civil servants.
The report is the latest ethics headache for Sunak, who vowed to restore order and integrity to government after three years of instability under predecessors Johnson — brought down in summer 2022 after multiple scandals — and Liz Truss, who quit in October after six weeks in office when her tax-cutting economic plans sparked mayhem on the financial markets.
A member of his Cabinet, Gavin Williamson, quit in November over bullying claims. In January Sunak fired Conservative Party chairman Nadhim Zahawi for failing to come clean about a multimillion-dollar tax dispute.
(With agency inputs)