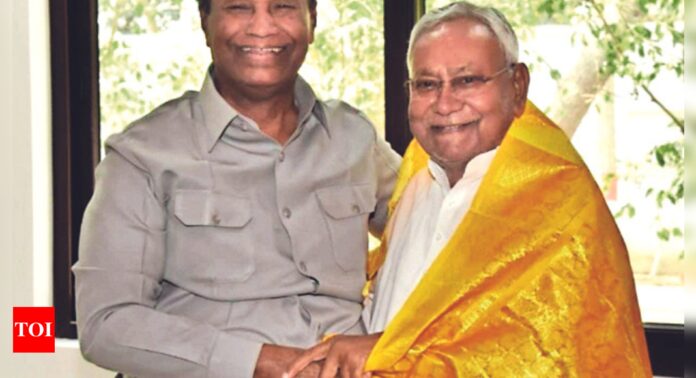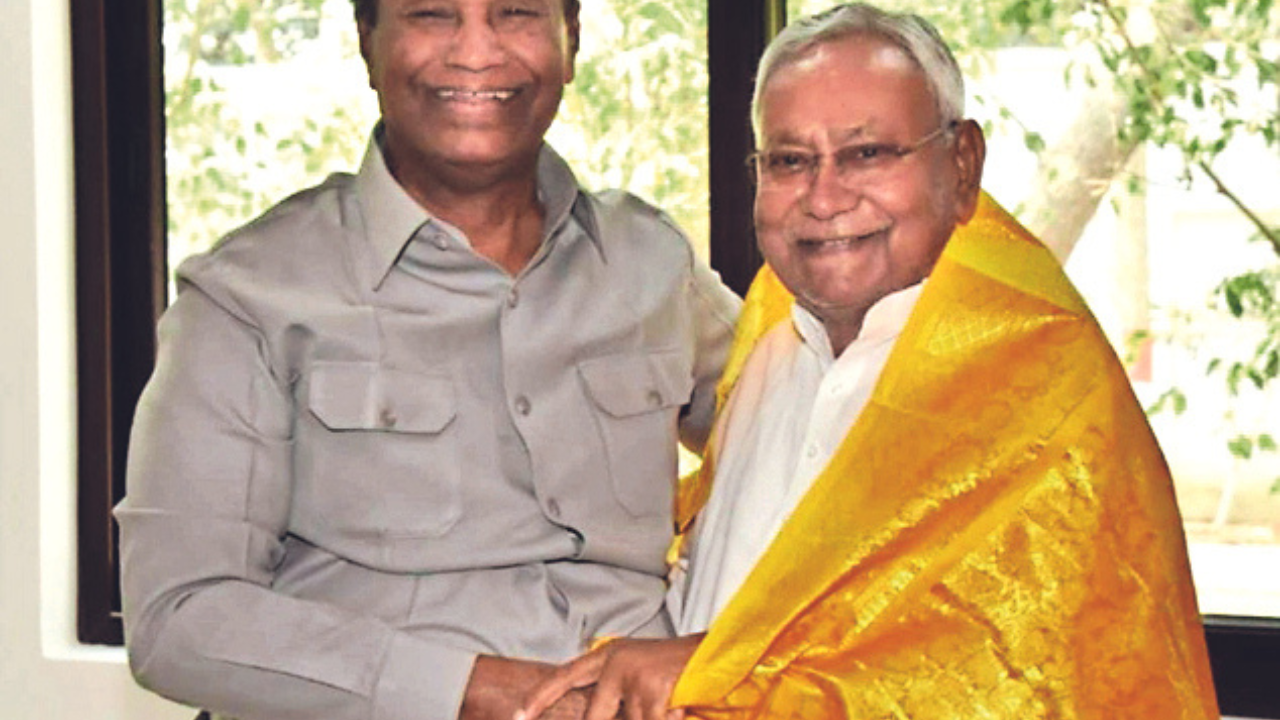 CHENNAI: DMK MP T R Baalu submitted on Tuesday a report from
Tamil Nadu
chief minister M K
Stalin
on the prevailing condition in the state and the safety of guest labourers to
Bihar
chief minister
Nitish Kumar
.
Baalu handed over a sealed letter from Stalin to Nitish and, according to DMK sources, explained to Kumar the current scenario in the state and the measures taken for the safety of guest workers. "Baalu assured Nitish that proper steps were taken to prevent untoward incidents," a source said.
The issue of safety of guest workers has become a topic of debate in the state after rumours spread on social media that they were being attacked by locals. There have been also fake reports of murders of guest workers in Tamil Nadu. Though the state government has clarified that no such incident had taken place, DMK and BJP have been blaming each other for the tense situation.
While BJP blamed DMK's anti-Hindi plank for the current situation, DMK charged BJP with spreading rumours to cause panic.
MP and Lok Janshakti Party chief Chirag Paswan, who handed over a representation to governor R N Ravi on Monday, said that he had come to Tamil Nadu on receiving information about attacks on migrant labourers. Responding to Chirag, DMK MP A Raja said in a statement that it was BJP that had spread rumours about attacks and asked Chirag not to believe them. He said that even a team of officials from Bihar that had interacted with guest labourers confirmed that there were no attacks on migrant labourers and that they were safe in Tamil Nadu.
Meanwhile, CM Stalin said divisive forces were trying to harm the "Dravidian model of government", which, he claimed, had earned praise in other states.