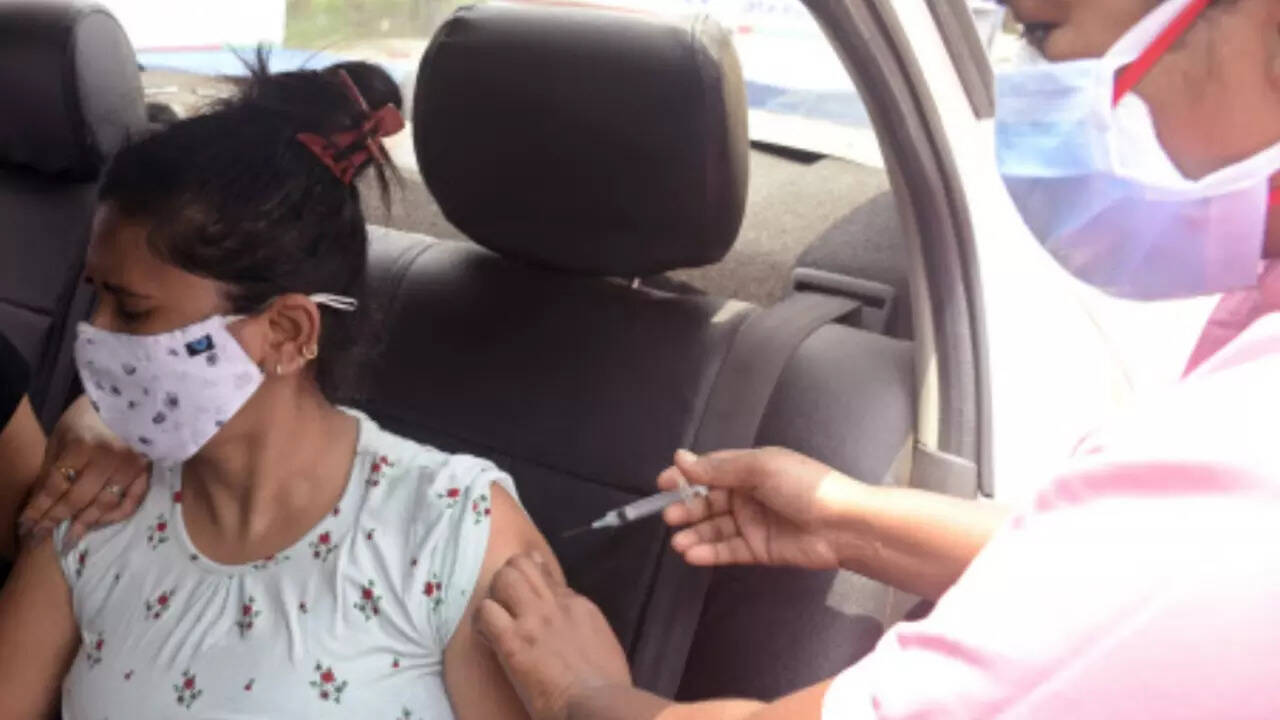 With new Covid-19 cases steadily declining, many people are wondering whether they need to take a vaccine booster. India's vaccination numbers reflect this reluctance even as newer vaccines are being launched.
Government data shows only about 30% of the eligible population has taken a third or booster dose till date. On the other hand there are healthcare workers, the elderly and those with comorbidities who took the booster dose from six months to a year ago. They want the government to allow a fourth dose for them, given their greater vulnerability to the disease.
But senior officials in the health ministry say their focus is on expanding coverage of the third dose, especially among the high-risk groups.
"Covid-19 cases are at an all-time low in India currently, despite the presence of multiple sub-variants of the Omicron variant that caused a surge in China, Hong Kong, the US and other countries. Therefore, we do not see any reason to rush on allowing a fourth dose. A decision will be taken on the subject when the need arises," said a senior ministry official.
The US, UK and Australia, among others, have already allowed a fourth dose of the vaccine against Covid-19. The
US FDA
, in fact, recently proposed that vaccination against Covid-19 could be made an annual exercise with regular updates, as is the case with influenza vaccines. A similar suggestion was also made by WHO director general Tedros Adhanom Ghebreyesus in his list of recommendations released on Monday. It stated that countries should plan for integration of Covid-19 vaccination into life-course immunisation programmes.
Dr Rajeev Jayadevan, co-chairman of the
Covid
task force of the Indian Medical Association, said India is witnessing the longest surge-free gap currently. "There has not been any significant surge in Covid-19 cases for 11 months now. The need of the hour is to continue genomic surveillance to spot the Covid trend early on and decide on further steps needed to fight the pandemic as per the evolving situation," he said.
When India started vaccination against Covid-19 two years ago, only two vaccines were in the market – Covaxin and Covishield. Now, multiple options are available, and an intranasal vaccine will also be available in the market soon. Unlike the existing injectable vaccines for Covid, the intranasal vaccine can be delivered through the nose, as a 2-dose series, 4 weeks apart. A total of 8 drops (0.5ml per dose) – 4 drops in each nostril – are administered, according to Bharat Biotech that developed the vaccine called Incovacc in collaboration with Biotechnology Industry Research Assistance (BIRAC), a PSU under the Department of Biotechnology, Ministry of Science and Technology.