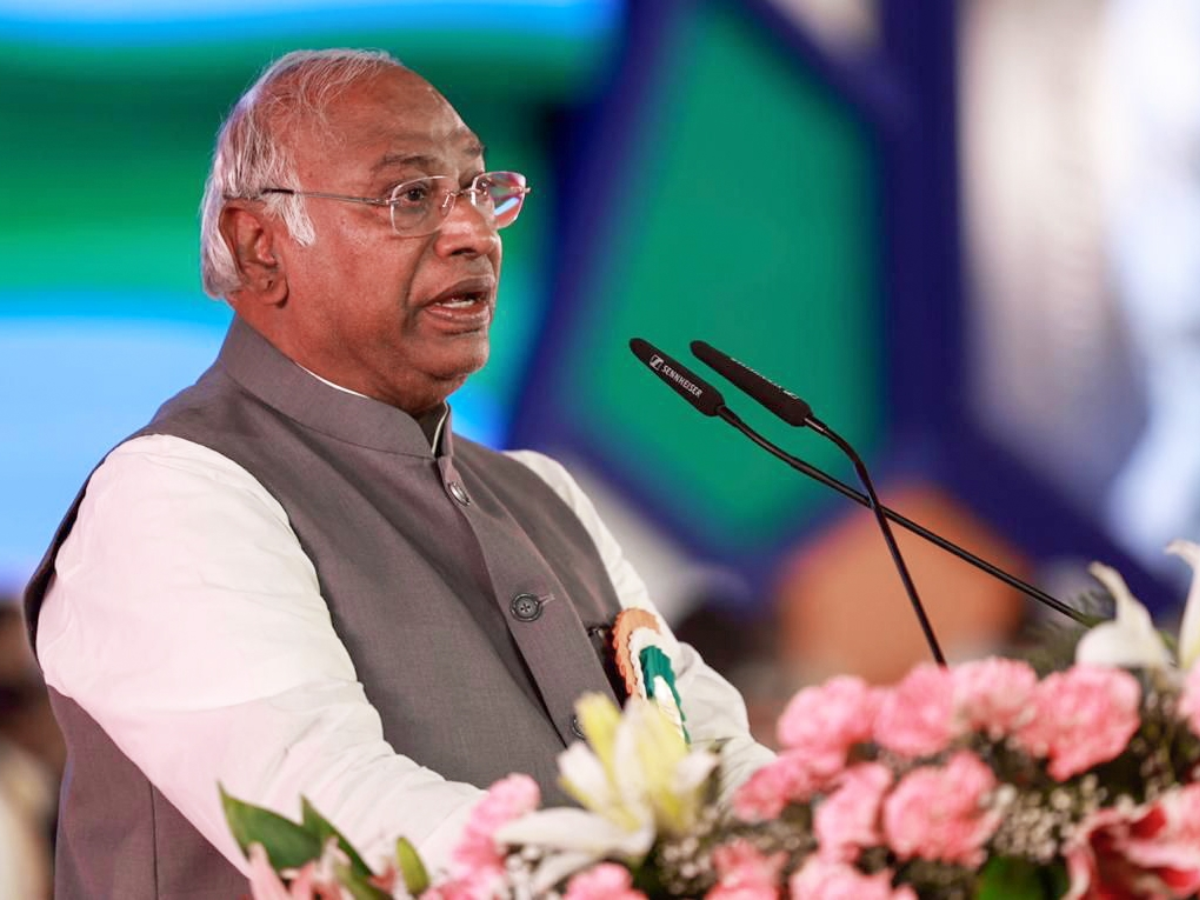 NEW DELHI: With NSO data showing that India's per capita income in nominal terms has doubled since the NDA came to power in 2014-15, Congress president
Mallikarjun Kharge
on Tuesday termed it as "headlines management" and said his party's "umbrella" of protection to increase people's income was stronger than the
BJP
's "propaganda".
According to the the National Statistical Office (NSO), the annual per capita (net national income) at current prices is estimated at Rs 1,72,000 in 2022-23, up from Rs 86,647 in 2014-15, suggesting an increase of about 99 per cent.
"Do not fall in BJP's trap of headlines management on India's per capita income," Kharge said in a tweet.
"The 'umbrella' of protection offered by Congress was stronger to increase your income, than the 'propaganda' of the BJP!" the Congress president said.
He also put out a graphic which stated that between 2004 and 2014, when the UPA was in power, India's per capita income increased by 258.8 per cent.