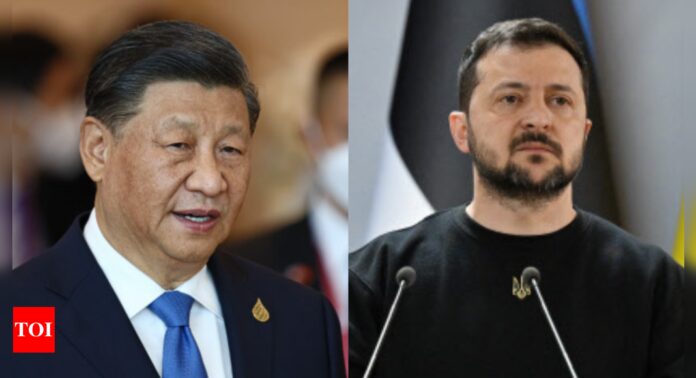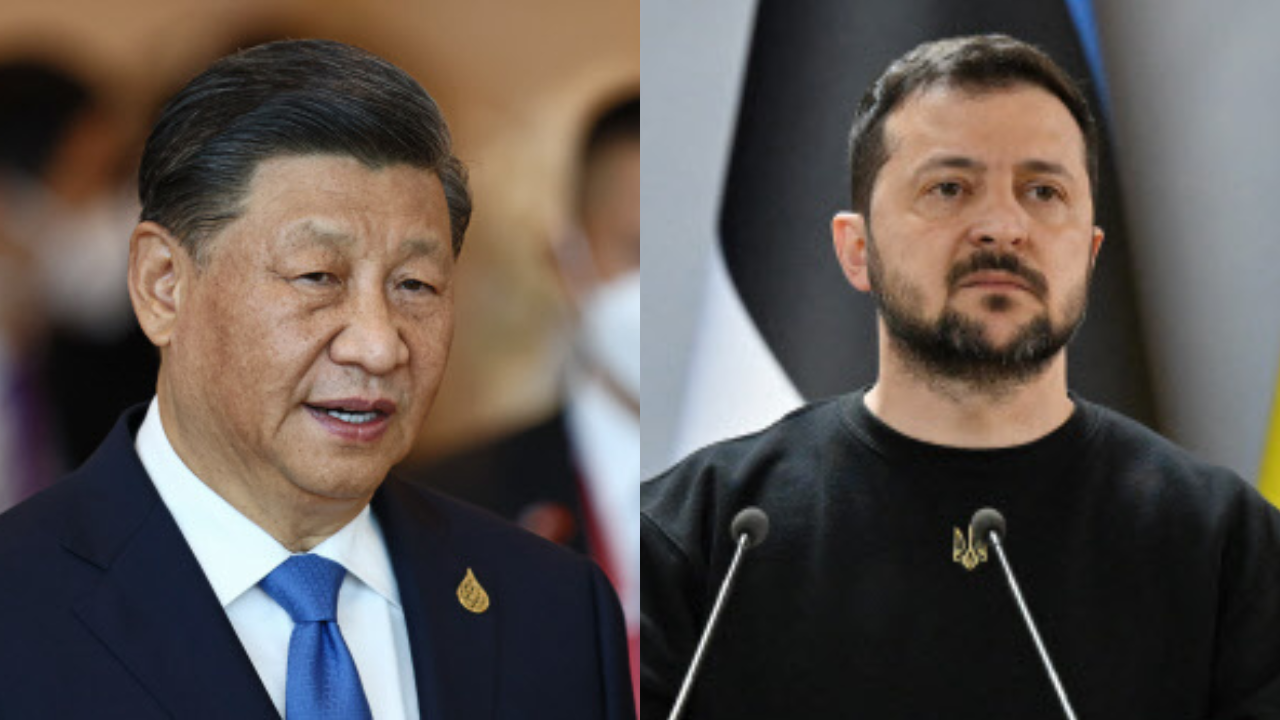 BEIJING: Chinese President
Xi Jinping
spoke with Ukrainian President Volodymyr Zelenskyy on the phone on Wednesday, Beijing and Kyiv said, the first call between the two leaders since the start of Russia's invasion.
"I had a long and meaningful phone call with President Xi Jinping," Zelenskyy said on Twitter.
"I believe that this call, as well as the appointment of
Ukraine
's ambassador to China, will give a powerful impetus to the development of our bilateral relations," he wrote.
Zelensky's spokesman Sergiy Nykyforov said on Facebook that the two had "an almost one hour-long telephone conversation".
Chinese state broadcaster CCTV reported that during the call Xi told Zelenskyy "talks and negotiation" were the "only way out" of the war.
"On the issue of the Ukraine crisis, China has always stood on the side of peace and its core position is to promote peace talks," CCTV reported Xi as saying.
According to a readout of the call, reported by CCTV, Xi said China "will neither watch the fire from the other side, nor add fuel to the fire, let alone take advantage of the crisis to profit".
"When dealing with the nuclear issue, all parties concerned should remain calm and restrained, truly focus on the future and destiny of themselves and all mankind, and jointly manage and control the crisis," Xi said.
Beijing says it is neutral in the conflict and Xi has never condemned the Russian invasion.
Zelenskyy has repeatedly said he would be open to talks with his Chinese counterpart Xi.
In February Beijing unveiled a 12-point paper calling for a "political settlement" to the crisis in Ukraine.
The document portrayed China as a neutral party and urged the two sides to enter into peace negotiations.
The paper's first point was that "the sovereignty, independence and territorial integrity of all countries must be effectively upheld".
But China has consistently refused to expand upon how that relates to the specifics of the Ukraine war, which was triggered when Moscow's forces invaded their neighbour.
In the paper, Beijing called on Russia and Ukraine to resume peace talks, stating that "dialogue and negotiation are the only viable solution".
"The international community should stay committed to the right approach of promoting talks for peace, help parties to the conflict open the door to a political settlement as soon as possible and create conditions and platforms for the resumption of negotiation," the paper read.
The document was met by scepticism from Ukraine's allies, with NATO chief Jens Stoltenberg saying Beijing "doesn't have much credibility because they have not been able to condemn the illegal invasion of Ukraine".
Many at the time pointed to the fact Xi had met with Putin but not even called Zelenskyy as evidence that China was not the impartial observer it claimed to be.