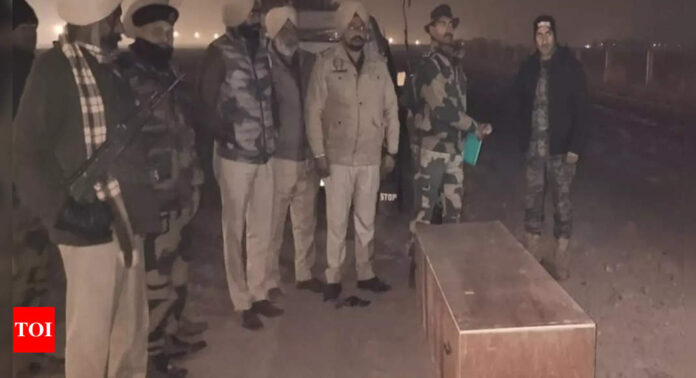 AMRITSAR: Border Security Force (BSF) late Friday night handed over the body of Pakistani intruder Muhammad Idrish, who was shot dead, to the Pakistan Rangers.
According to sources, the body of Idrish, 59, a resident of village Daud in Narowal district of Pakistan's Punjab province was handed over during a meeting held at India-Pak international border near Bhanian.
On January 4, the intruder had infiltrated into India and was shot dead by the BSF troops who later found a Pump Action Gun, six live rounds, cigarettes and a lighter from his possession. The BSF had handed over his body to Amritsar rural police for further investigations.
A day later on January 5, the Pakistan Rangers asked for a 'casual contact' with the BSF troops and accepted that the intruder was their citizen and provided his identification, and also requested for his body.
Giving reference to their initial investigation, the police claimed that the intruder was on medication while the BSF investigators say that he was hunting animals. On the other hand, some sources in the BSF believe that he was on a lowkey mission in India which was required to be thoroughly probed.
Notably in 2022, the BSF killed two Pakistani intruders and apprehended 23 nationals in different incidents. The BSF had also handed over nine 9 Pakistanis, who had inadvertently entered India last year, to the Pak Rangers.