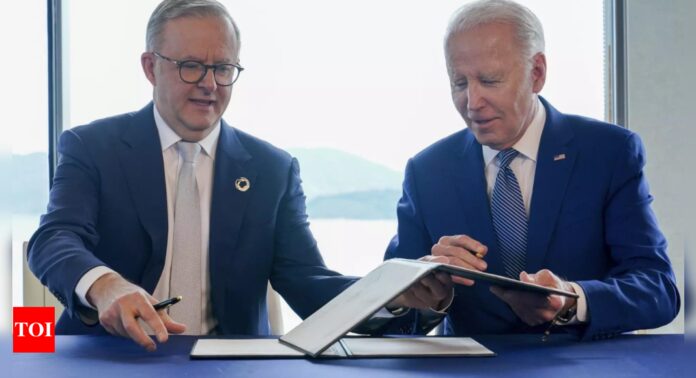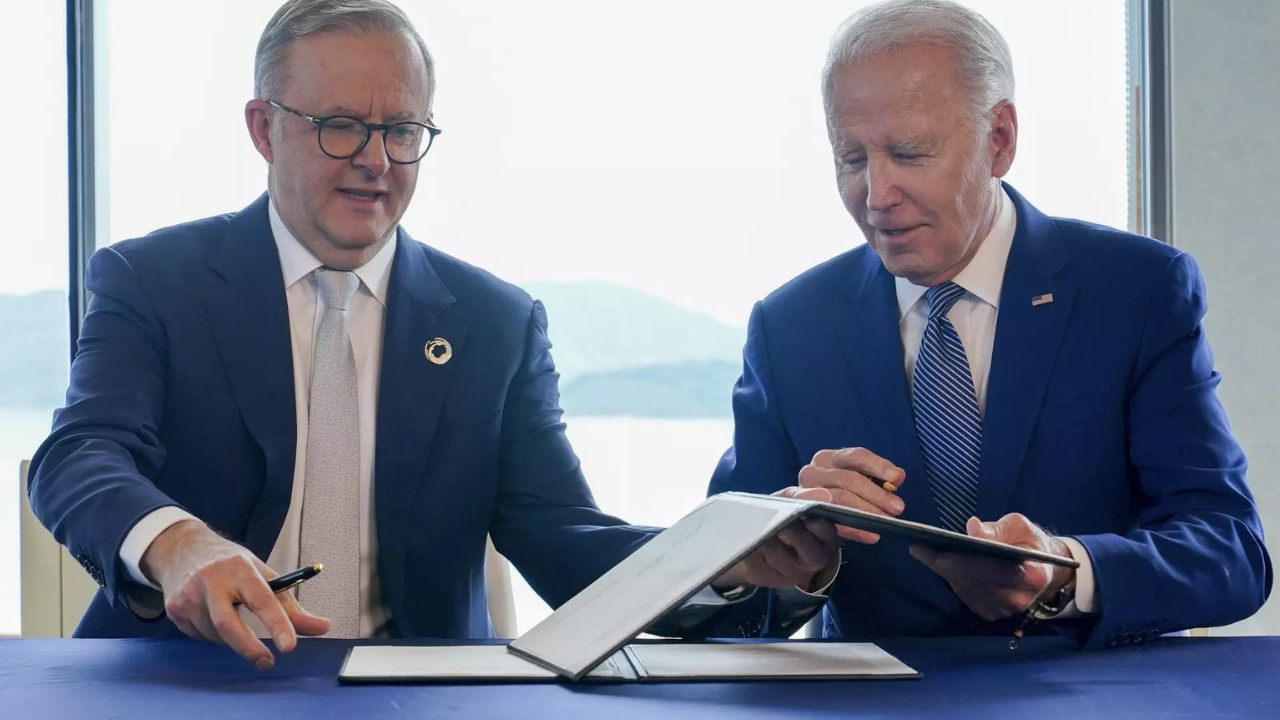 HIROSHIMA: United States President
Joe Biden
, on Saturday, said that all democratic nations can deliver opportunities and prosperity to strengthen infrastructure in low-middle-income countries.
Addressing the G7 Summit in Hiroshima, Japan, Biden said, "During the G7 meeting, we're addressing a range of issues, climate change, food security, gender inequality, economic resilience, digital connectivity and global security. We're tracking these challenges together and I think we're beginning to make some important progress."
"But if we don't move to do more to strengthen infrastructure in low-middle-income countries to help nations deliver opportunities and prosperity for their people, our impact is going to be limited. That's how critical this partnership is, that's how important our investments are," he added.
The US President said that all developing nations need to find ways to maximize their investment. He further stated that they need to maximise because it will do a lot, not only for that particular undertaking, but it has an impact across the entire region. Maximising the investment will also unlock even more public and private capital.
"Together. Let's recommit to showing that democracies can deliver. We say it again, democracies can deliver, we have to deliver to people around the world," says Biden during the G7 Summit.
The US President arrived in Hiroshima to attend the G7 Summit on Thursday and met Japanese PM
Fumio Kishida
.
Earlier, ahead of the G7 summit, Biden met Prime Minister
Narendra Modi
and shared a hug as they met in Hiroshima, Japan.
The meeting between the two leaders comes ahead of the third in-person summit of leaders of the Quad summit later today.
PM Modi is attending the G7 Summit under the Japanese Presidency at the invitation of PM Fumio Kishida.
Meanwhile, earlier today PM Modi was welcomed by his Japanese counterpart Fumio Kishida as he arrived for the Working Session 6 of the G7 Summit in Hiroshima.
PM Modi reviewed the full range of relations between India and Japan during his bilateral meeting with his Japanese counterpart Fumio Kishida earlier today.
The two leaders also discussed the focus areas of India's G20 Presidency and Japan's G7 Presidency towards "making the planet better".