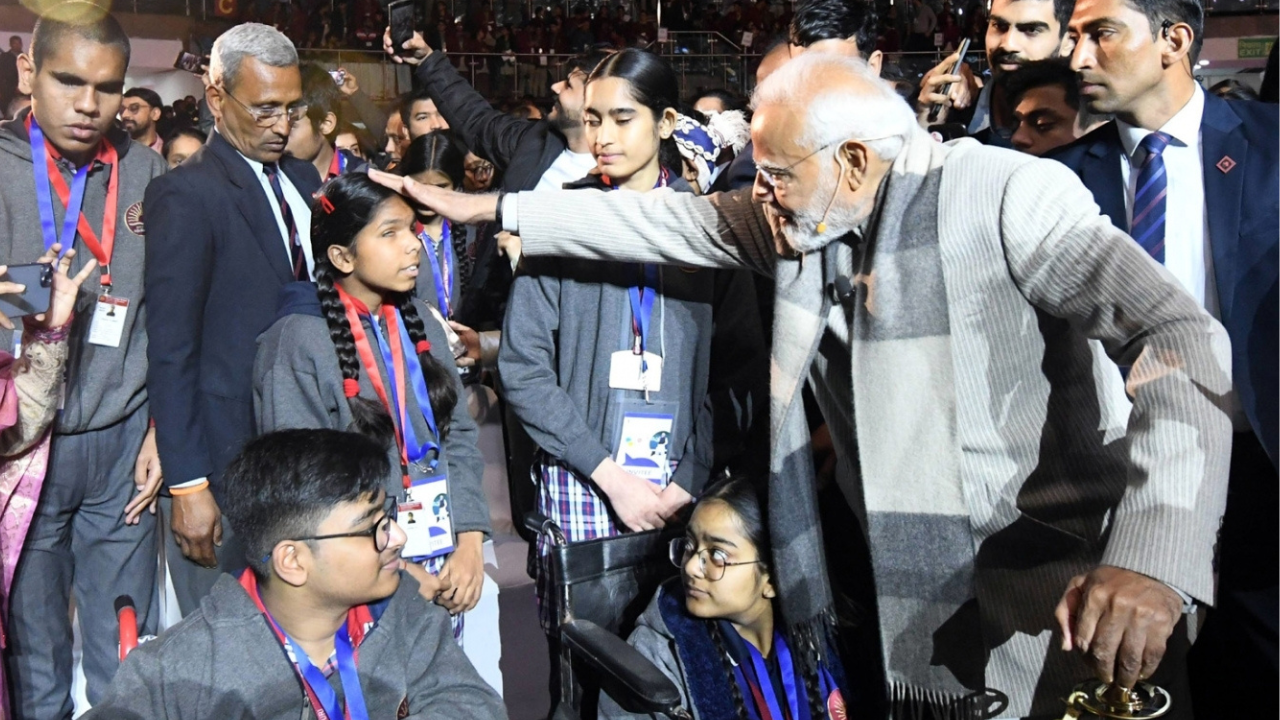 NEW DELHI: Advising students at the Pariksha Pe Charcha programme at Talkatora Stadium, PM Narendra Modi said family expectations on exam performance should not be linked to social status.
While advising parents not to stress students with societal pressure and their expectations, Modi also asked students to analyse the pressures and see if they are doing justice to their own potential. "Exam results are not the end of life. There is nothing wrong with family expectations. However, if these expectations are due to social status-related expectations then it is concerning. One should look inwards and link the expectations with one's own capabilities, needs, intentions and priorities," he said while sharing the example from cricket where the crowd keeps on rooting for fours and sixes, but a batter remains unperturbed and plays as per the situation with his eye on the ball.
He told them that most of the successful people in the world were once average. He said one does not need to be a "tees maar khan", a Hindi expression, used often mockingly, to refer to someone who thinks very highly of himself. Many people are below-average but consider themselves "tees mar khan", he added.
The world is looking at India as a ray of hope at a time when global economic conditions are being discussed, more so after the Covid-19 outbreak, he said.
Underlining the need for students to expand their horizons, Modi advised parents to give their children some money after Class 10 and 12 exams to travel to a few places and asked them to write about it. The PM advised teachers to welcome students who ask questions.