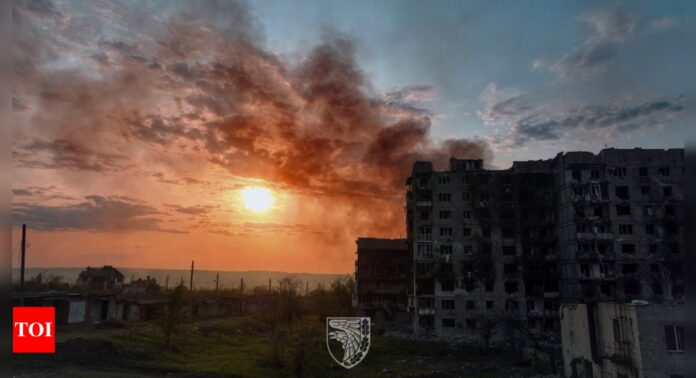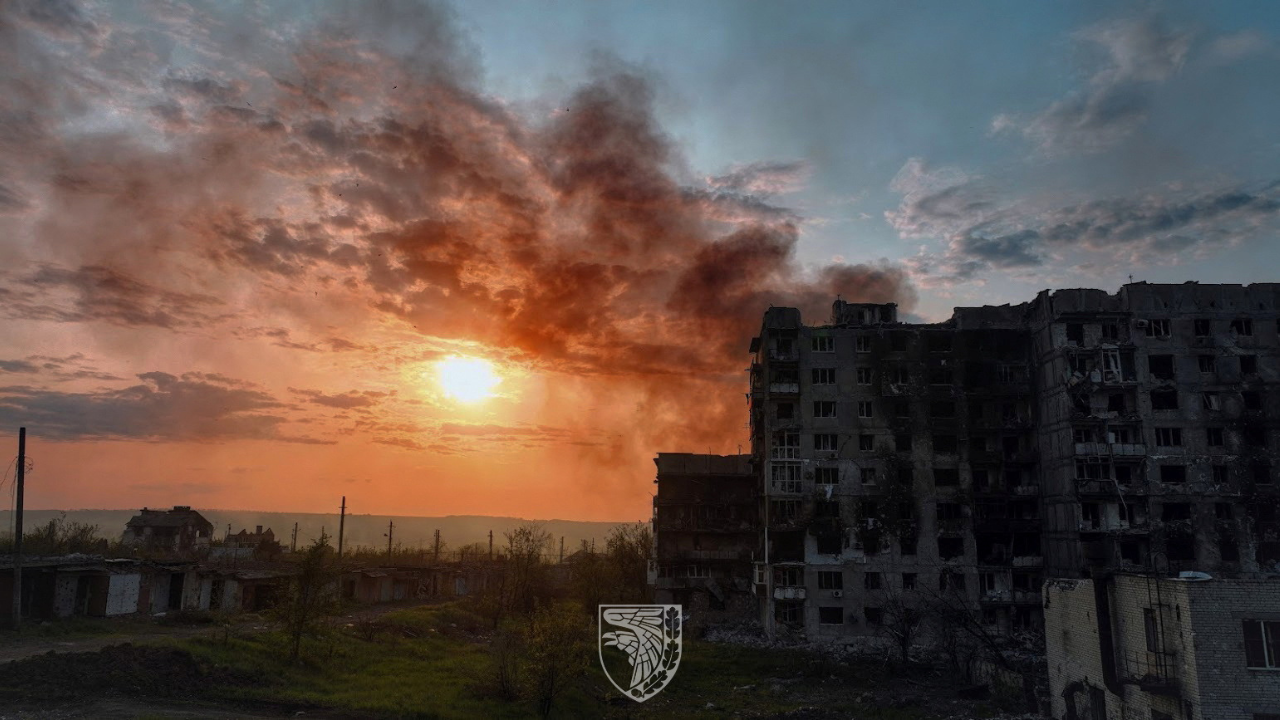 KYIV:
Russia
and Ukraine gave conflicting accounts of the situation in Bakhmut on Sunday, with Kyiv saying it still controlled a small part of the besieged eastern city while Moscow congratulated the Wagner private army and Russian troops for "liberating" it. Russia said on Saturday it had fully captured the destroyed city, which would mark an end to the longest and bloodiest battle of the 15-month war. Russian President Putin congratulated his troops and Wagner.
However, Ukrainian officials on Sunday disputed the claims. A top Ukrainian general said Kyiv's forces controlled what he accepted was a"small" part of Bakhmut, but said the foothold would be enough to enter the devastated city when the situation changed. General Oleksandr Syrskyi said in a Telegram post that Kyiv's forces were advancing on Russian forces in the suburbs and that they were getting closer to a "tactical encirclement" of the city, which was formerly home to 70,000 people. "Our forces have taken the city in a semi-encirclement, which gives us the opportunity to destroy the enemy… the enemy has to defend himself in the part of the city he controls," Ukraine's deputy defence minister Hanna Maliar said earlier on Sunday. He added Ukrainian troops were still defending industrial and infrastructure facilities as well as a private sector of the city and had claimed part of the overlooking heights.
Speaking at the G7 summit in Hiroshima, Ukraine President Volodymyr Zelensky too denied Russia's claims. "Bakhmut is not occupied by Russia today." Over the past week, Ukrainian forces have made their most rapid gains for six months on Bakhmut's northern and southern flanks, with Russia acknowledging some setbacks for its troops. Kyiv says its aim has been to draw Russian forces from elsewhere on the front into the city, to inflict high casualties there and weaken Moscow's defensive line elsewhere ahead of a planned major Ukrainian counteroffensive.
Putin on Sunday congratulated the Wagner mercenary force and Russian troops for claiming the city, while the founder of Wagner Yevgeny Prigozhin played down the role of the regular Russian army and in a voice message on Telegram, said: "practically no one from the army helped us". The battle for Bakhmut has revealed a deepening split between Wagner, which has recruited thousands of convicts from Russian prisons, and the regular Russian military. For two weeks, Prigozhin has been issuing daily video and audio messages denouncing Russia's military leadership.
Taking Bakhmut – which Russia refers to by its Soviet-era name of Artyomovsk – would represent Moscow's first big victory in the conflict in over 10 months. Moscow has long claimed that capturing Bakhmut would be a stepping stone towards advancing deeper into the Donbas region it claims to have annexed from Ukraine. It has made it the principal target of a massive offensive that failed to capture any significant ground elsewhere. Russia's defence ministry said its forces had also destroyed a road bridge previously used by Ukrainian forces to reinforce Bakhmut.
Zelenskyy
compares Bakhmut destruction to horror of Hiroshima: Nothing left alive
U kraine's President Volodymyr Zelenskyy on Sunday drew a parallel between the destruction of Bakhmut and the horror of Hiroshima, evoking the symbolism of mass destruction as he wrapped up a surprise appearance at the G7 summit in Japan. "I'll tell you openly: Photographs of ruined Hiroshima absolutely remind me of Bakhmut and other similar settlements," Zelenskyy told reporters after laying flowers at the cenotaph to victims of the world's first atomic bombing of a city. "Nothing left alive, all the buildings ruined," he said. President Biden said Russia had suffered more than 1,00,000 casualties in Bakhmut.