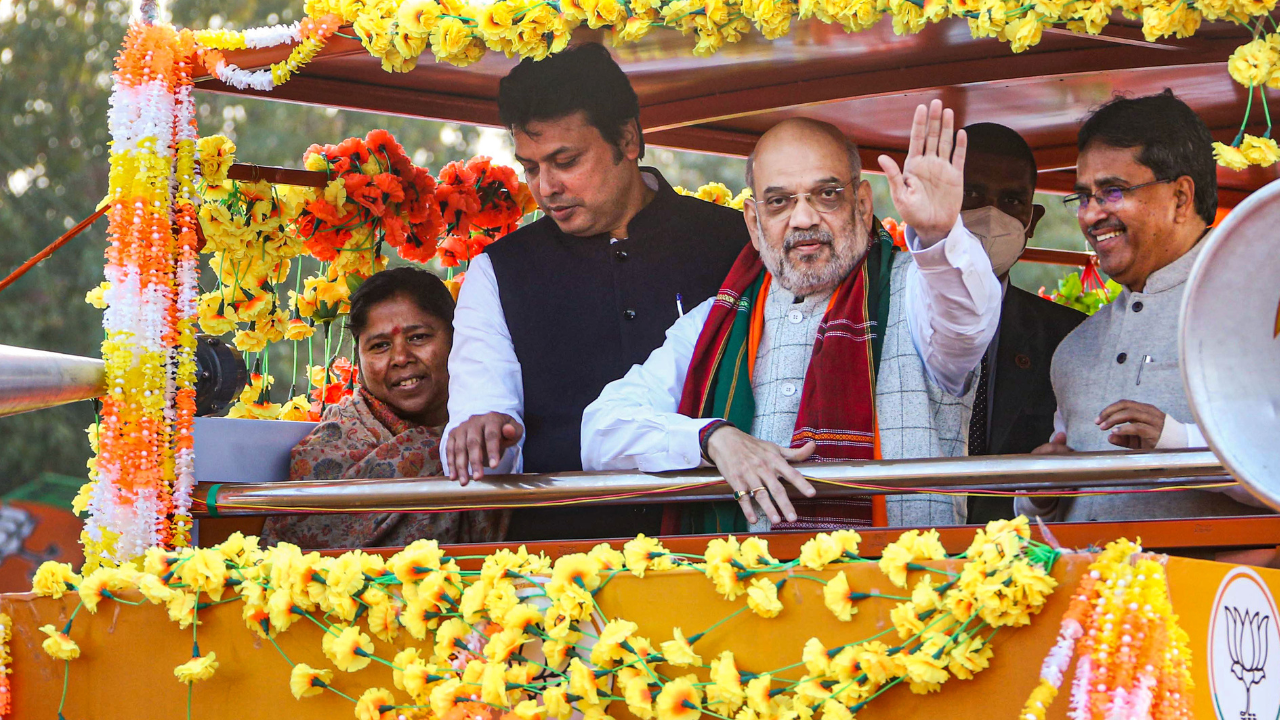 AGARTALA: The much-expected alliance between Tripura's governing BJP and TIPRA Motha, the state's strongest regional force, has not materialised after Union home minister Amit Shah rejected as an "emotional claim" its demand for a separate Greater Tipraland state without meeting party leaders.
Following Shah's stand, Motha leaders on Friday announced that they would go it alone in the February 16 assembly election.
Some Motha leaders were recently invited for talks at the home ministry in Delhi.
"They were served a draft pledging some initiatives for the development of tribes and their responses sought before formal discussions," said Motha chairman Bijoy Hrangkhal.
"We scrutinised the draft and found nothing related to statehood. It was all about the promises for socio-economic, cultural and educational development of indigenous people. It seemed like the modalities committee for socio-economic, cultural and linguistic development formed earlier as part of BJP's commitment to IPFT in the 2018 elections. Therefore, we didn't agree," Hrangkhal said.
When Motha leaders wished to talk to Shah, the home minister reportedly sent back a message saying their demand for Greater Tipraland was "unrealistic" and could not be discussed.
Hrangkhal wondered why the invite was extended. "We couldn't understand why we were called to Delhi," Hrangkhal said.
The Motha has been repeatedly saying the indigenous people of Tripura are suffering from chronic isolation and under-development in their own land and sought a constitutional solution through creation of Greater Tipraland under the Constitution's Section 244 (a), which envisages autonomy to tribal areas.
Motha supremo and royal scion Pradyot Kishore Debbarman has been seeking a written statehood commitment from prospective allies, but none has agreed yet.
On Friday, Motha spokesperson Anthony Debbarma declared the party would contest alone and start announcing candidates beyond all 20 ST reserved and 10 SC reserved seats in the 60-member assembly.
Opposition Congress and CPM have already signalled "seat adjustments" to unseat BJP.