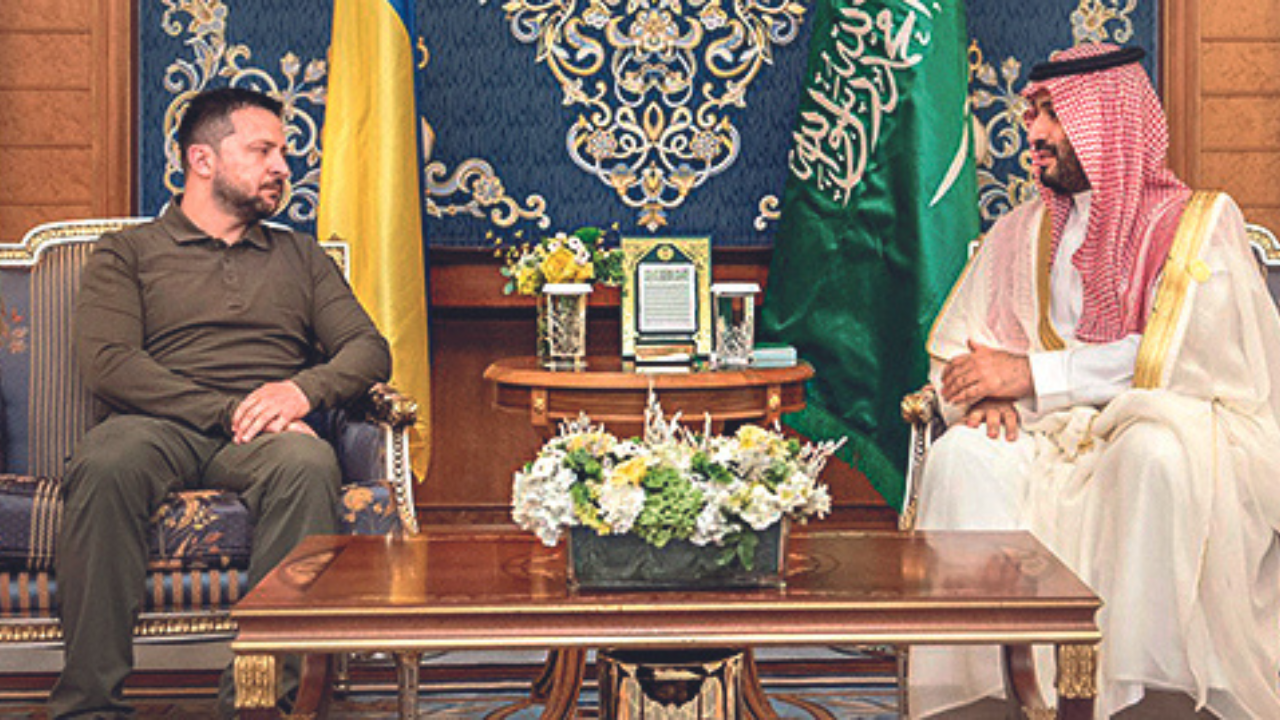 JEDDAH: Saudi Arabia hosted an Arab League summit on Friday in which Syrian President
Bashar Assad
was welcomed back after a 12-year suspension and Ukrainian President Volodymyr Zelensky made a surprise visit to rally support against Russia.
Russian airstrikes have have left a swath of destruction across both countries, but in Syria they came at Assad's invitation and helped him cling to power through years of civil war.
The odd pairing of the two leaders in the same forum is the result of a recent flurry of diplomacy by Saudi Crown Prince Mohammed bin Salman, who is pursuing regional rapprochement with the same vigour he previously brought to the kingdom's confrontation with its archrival Iran. In recent months, Saudi Arabia has restored diplomatic ties with Iran, is ending the kingdom's war against Iran-backed rebels in Yemen and led the push for Syria's return to the Arab League. The Saudi crown prince welcomed Assad and Zelensky, expressing support for "whatever helps in reducing the crisis between Russia and Ukraine". He said the kingdom "is ready to exert efforts for mediation".
At the summit, Zelensky appeared to invoke the Arab world's own history of invasion, saying their nations would understand that Ukraine "will never submit to any foreigners or colonisers." He took a swipe at Iran for supplying attack drones to Russia and accused some of "turning a blind eye" to Russia's violations without naming them.
Assad's first meeting on Friday was with his Tunisian counterpart Kais Saied who is waging his own crackdown on dissent in the birthplace of the Arab Spring protests that swept the region in 2011. The Saudi crown prince later welcomed each leader to the summit, including Assad. AP