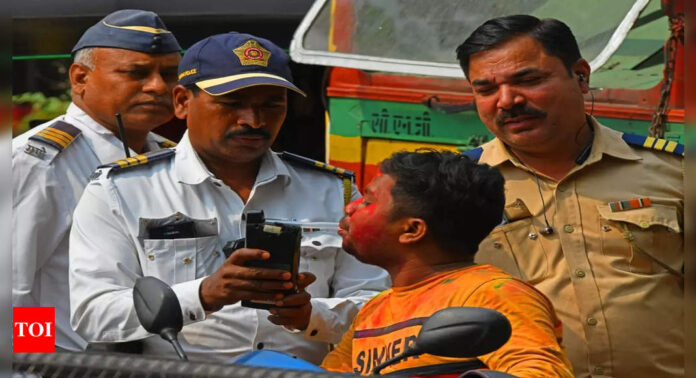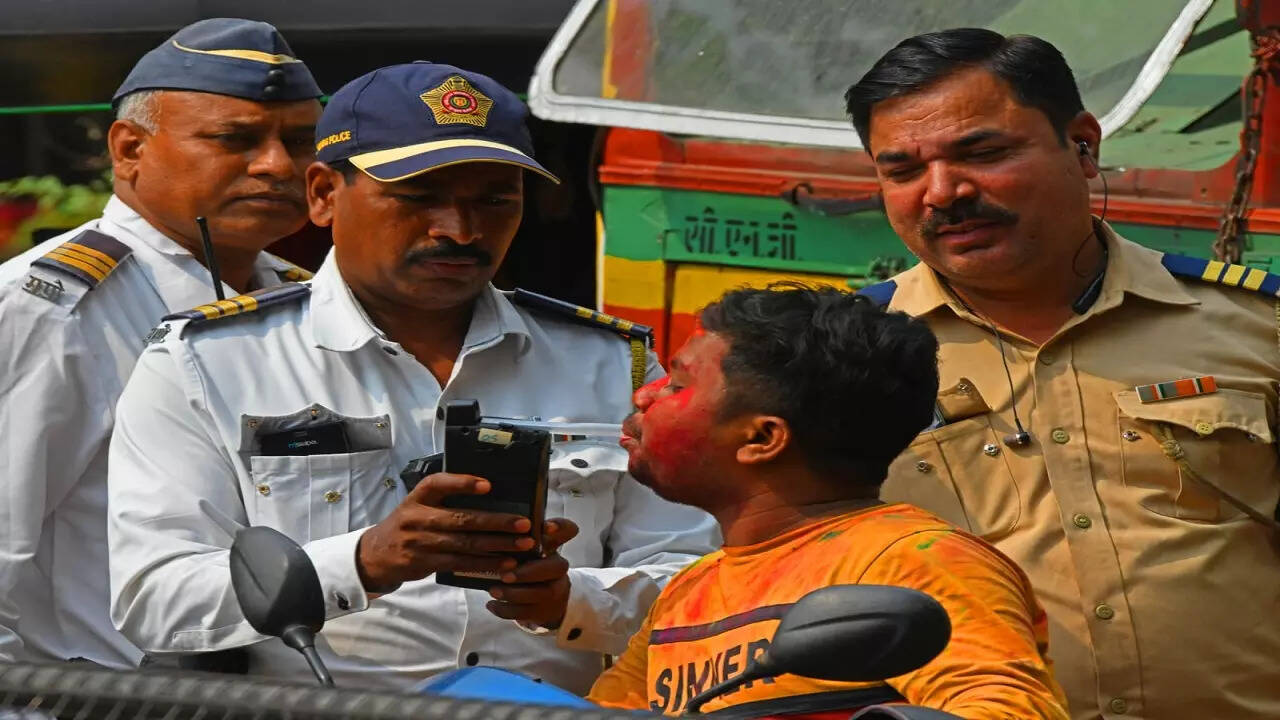 MUMBAI: The Mumbai Traffic Police booked 73 motorists on Holi (Rangpanchmi) on Tuesday for drunk driving. Of them, 65 were motorcyclists and eight drove four wheelers.
While the police were carrying out the drunk driving campaign at DN Nagar in Andheri West, a motorcyclist rammed into one of the cops. The motorcyclist was booked under provisions of IPC and Motor Vehicles Act.
The number of drunk drivers booked on Tuesday was higher than those booked during the festival last year, perhaps due to the use of breathalyzers. In 2022, the traffic police had booked 36 drunk drivers on Rangpanchmi.
Besides drunk drivers, traffic police, under the leadership of then police commissioner Sanjay Pandey, also charged 115 motorists for driving in the wrong direction and penalised 8,276 drivers for various other violations.
Every year on Rangpanchmi, Gopalkala and on New Year's Eve, traffic police organise a special crackdown on drunk drivers. Checkposts are put up at dozens of locations across the city to prevent road crashes from drunk driving.
In 2020, 2021 and a large part of 2022, the traffic police stopped using breathalyzers due to a concern of Covid-19 infections. Every suspect had to be sent to a hospital for a blood-alcohol test which was cumbersome. From December 31, 2022, police resumed the use of breathalyzers as Covid-19 cases had reduced.