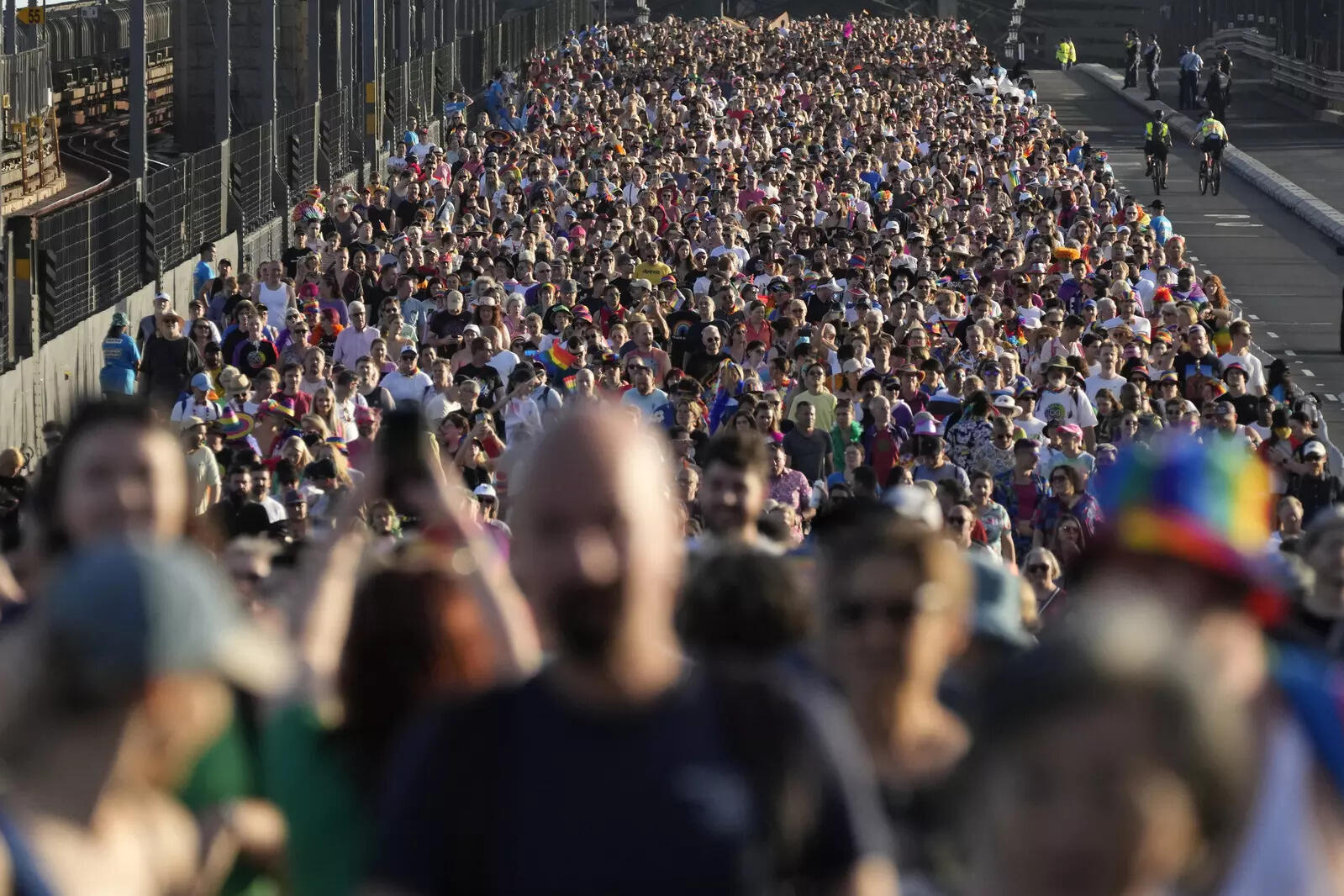 SYDNEY: Tens of thousands of people marched over Sydney Harbour Bridge on Sunday as part of the WorldPride festival advocating global LGBTQ equality.
Australian Prime Minister
Anthony Albanese
joined about 50,000 marchers for the event on the last day of the international festival, which Sydney is hosting for the first time.
"I think it sends a message about the progress that we've made in the country," participant Thomas Lemon told AFP.
Marchers in festive gear carried LGBTQ flags across the bridge, which was closed to traffic for several hours.
"I think it's great to see a lot of this sort of inclusive activity happening," Lemon said.
"People of all ages, races, countries coming together to celebrate inclusivity and just being happy."
Organisers said they hoped the march sent "a powerful international statement" demanding equality for LGBTQ people around the world.
The bumper crowd later headed to a city centre park where a concert brought down the curtain on the 17-day festival, which partnered with Sydney's famed annual Mardi Gras parade this year.
Last weekend, more than 12,000 revellers clad in glitter, feathers, stilettos and latex danced through the city for the parade.
Albanese was the first sitting prime minister to take part in Mardi Gras, a highlight of the city's social calendar that draws visitors from around the globe.